Awhile back, I decided suss out some of the best cafes/coffee joints in Singapore that I hadn't tried at that point. I didn't envisage myself drinking so much coffee all by myself so I pulled along the parents and the cousins so that we could have more variety in terms of food and beverage.
Our 1st stop was to Jewel Coffee at One Shenton Way. I'd practically known of its existence from day one as it's totally impossible to miss its presence when walking or driving through Shenton Way. The word Jewel is not that large, but there is a humongous red coloured COFFEE on its walls, flashing past like a sparkling jewel. At first I thought it looked gimmicky, but I've come to realise they are serious about coffee and do a mean one too.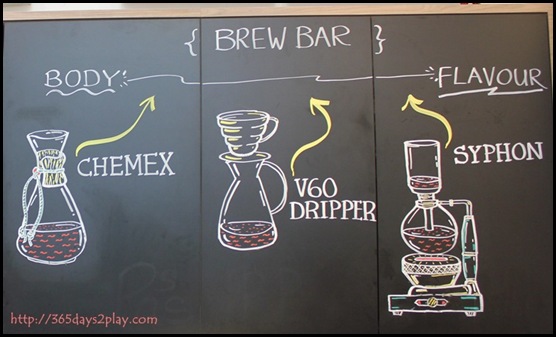 I can't claim to know much about the intricacies of all the coffee brewing techniques, but I am told that specialised filter papers that will allow for an exceptionally clean tasting coffee. Also, the papers are not processed with chemicals and therefore do not impart these additives into the brew. Most importantly, using these contraptions means that good quality single-origin beans must be used.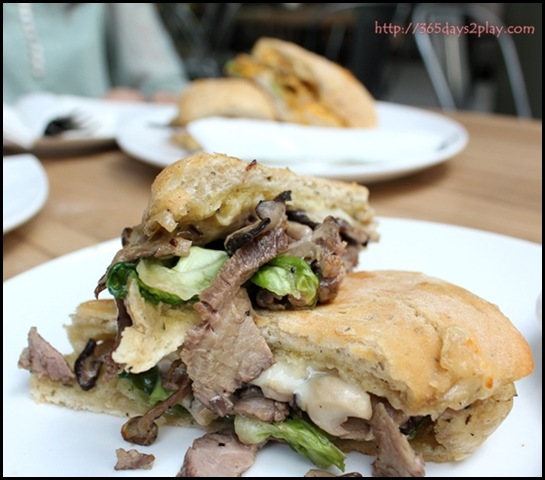 Ribeye Sandwich with cheese, mushroom, butterhead lettuce $11.90
Before we attacked the coffee, we had to line our stomachs with lunch. Jewel Coffee sells a number of sandwiches in addition to coffee. These sandwiches are substantial and full of ingredients. Don't you just hate anaemic sandwiches that some cafes serve? I like my sandwiches to be robust and packed with good stuff. If they can flatten it into a Panini all the better cuz I hate smearing the sides of my mouth or nose, but I rather that than anaemic sandwiches.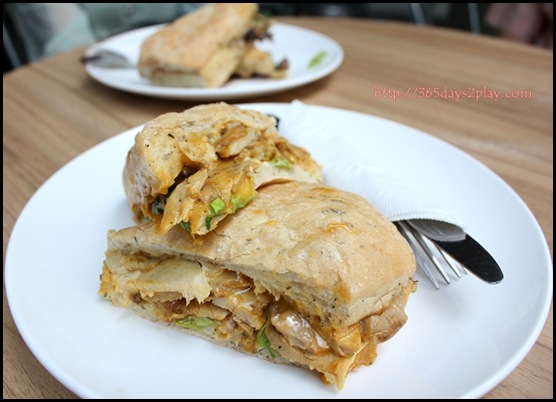 Hickory BBQ Chicken Sandwich
Both the sandwiches were delicious. Tasty bread, enough meat, savoury sauce and well presented. We all agreed that we didn't mind returning again for the sandwiches.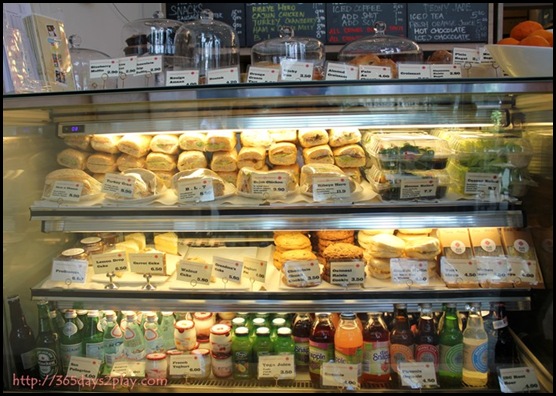 Turkey Cran $8.90, B.L.T $8.90, Cajun Chicken $9.90 etc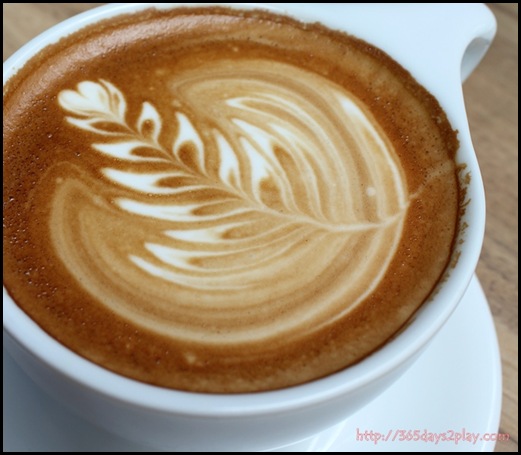 Cafe Latte $5.30 I think…
One of the best cafe lattes I have ever had in Singapore. Smooth, full-bodied, strong and with a good aroma, it was just plain enjoyable.

You get to choose which bean you want for your cafe latte, which is very good because each type as subtle differences.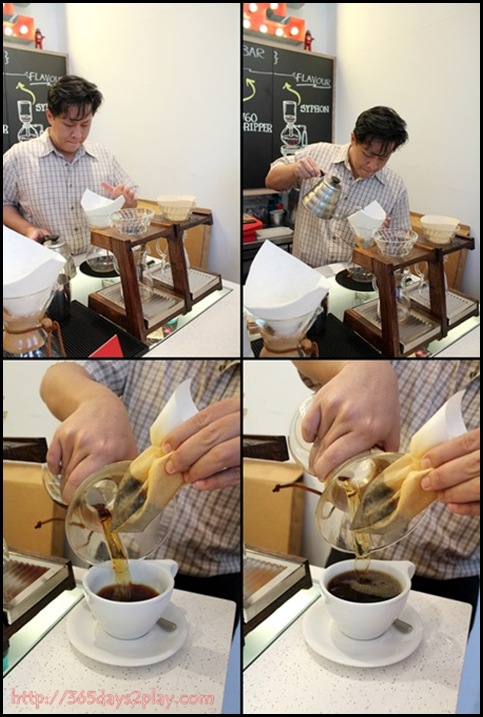 The other coffee we tried was the V60. I think we all tried it straight like that without any sugar, just to try and appreciate the pure flavour. I'm afraid my taste bud at that point in time was not sophisticated enough to be able to appreciate unsweetened black coffee so I shall refrain from commenting further.
It gets crowded quickly during the weekday lunch hour so avoid those times if you want to have a peaceful cuppa. And it's mostly al-fresco seating unless you don't mind the bar seats inside.
Check out other eateries also located at One Shenton.
If you've enjoyed reading this post, please vote for me at the Singapore Blog Awards 2012. I'm a finalist in the Food Category. Please press VOTE ME and it's only successful if you see the words VOTED come up!
JeweL Coffee
1 Shenton Way #01-07 Singapore, Singapore 068803
Mon – Fri:7:00 am-9:00 pm
Sat:8:00 am-5:00 pm
Tel : 6636 9452