With 8 F&B establishments, 2 sports retail stores and a laser tag arena, Parkland Green has finally opened at East Coast Park. If you find the location or name familiar, this is because this place used to be occupied by the former Parkland Golf Driving Range / Singa Inn.
As an Eastie, I have been watching the development grow with great interest, and now that it's finally open, I couldn't be more overjoyed. I have to say, Parkland Green is probably one of the few places in Singapore, where you can dine al-fresco (under cool shade) while enjoying the sea views and sea breeze, while your children play in front of you in the open lawns. I was there just last weekend, and it was heart-warming to see little kids running around blowing bubbles on the lawn.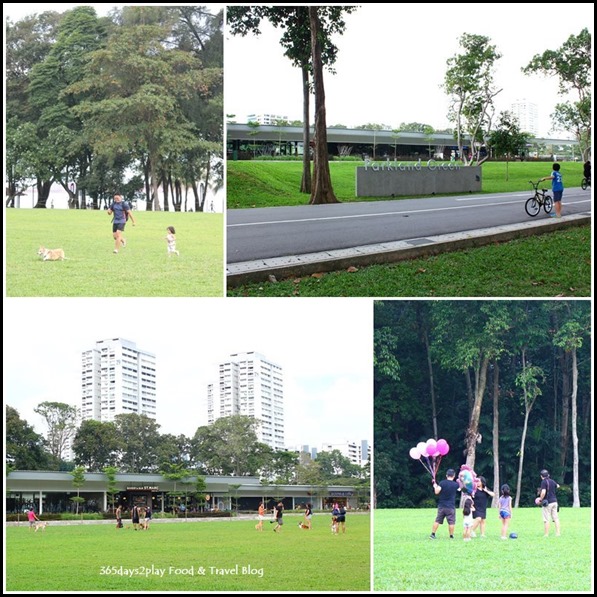 Here are some pictures of the development and the outlets. Will progressively update this page with more photos and information so do stay tuned! 11 outlets in total, pictures start from the outlet nearest the sea, to the last outlet next to the underpass leading to near Marine Parade NTUC.
~~ SandBank ~~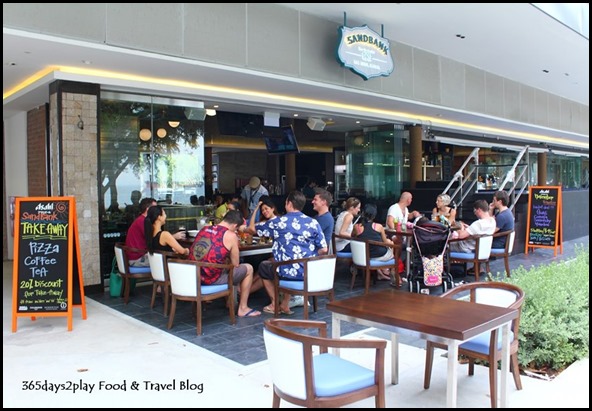 See the stairs on the right of the photo, that's leading into the huge plunge pool they have right in their restaurant! The pool is not ready just yet (as of 25 Nov 2014), but I can't wait to see it when it is filled with water and people!