The Kopitiam food court at Changi Airport Terminal 3 basement (non-transit area) has reopened after a long renovation and it is a far cry from its previous version! The Kopitiam food court seems much more exciting now. It's brighter, it seems to have more stalls and there's just a better buzz to it. The only bad thing is, it's even more crowded now with all the exciting stalls to try out. Previously you could also probably push your luggage trolley into the food court, forget about that now. as the place is packed with tables catering to the swarming crowd. Btw this is different from the Changi Airport Singapore Food Street located in the transit area of Changi Airport.
I was there at 7.30 pm last Saturday, which was the peak of the peak hour crowd! We had eagle-eyed people breathing down our necks hoping that we'd eat faster and vacate our seats. Queues of 5 people or more at the more popular stalls. Your best bet is to come after 9 pm or before 6pm if you don't want to have to wait for a seat. Photos below were taken around 9.30pm! Prices are pretty similar to other food courts around Singapore.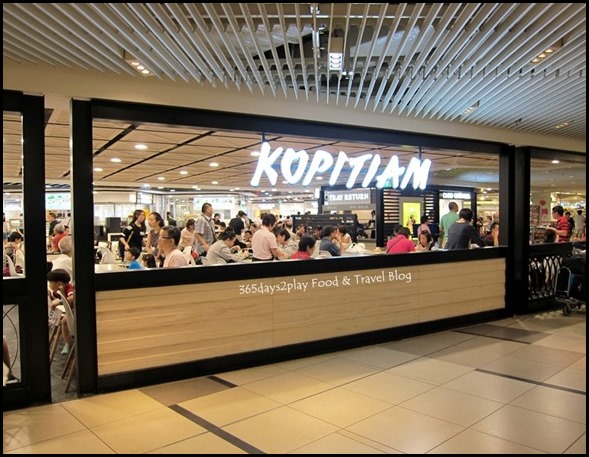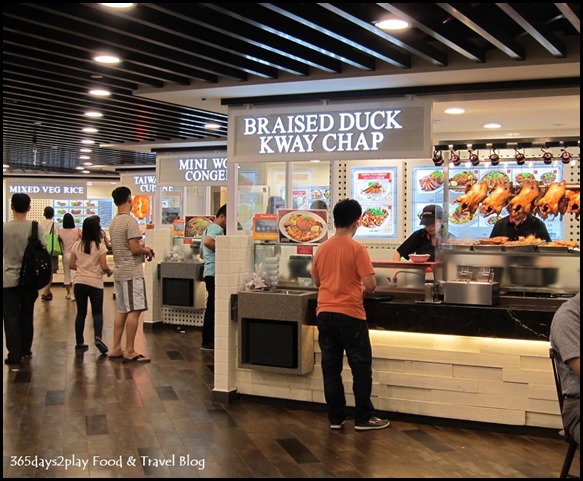 Many interesting stalls. Nearly every manner of Singapore's favourite local dishes are represented at this Kopitiam food court. I was torn between wanting to try the kway chap, the Taiwanese cuisine and the Japanese bento!
Tourists, if you're looking for a good place to try out all these local dishes in air-conditioned comfort, you don't even have to leave Changi Airport! It must be a really uniquely Singapore feature that our international airport functions not just as an airport but as a food enclave and mall of sorts too.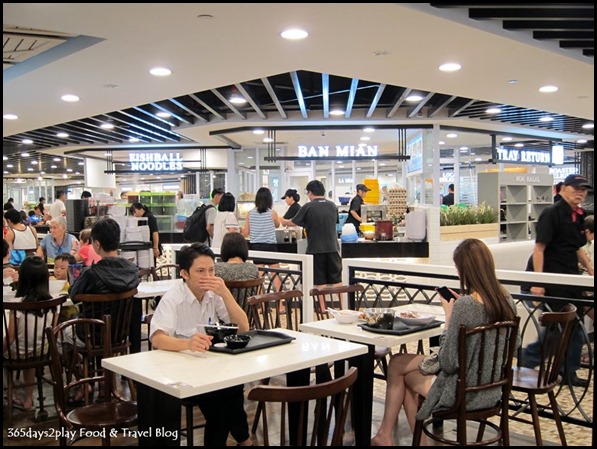 La mian, ban mian, fishball noodles, they have it all here.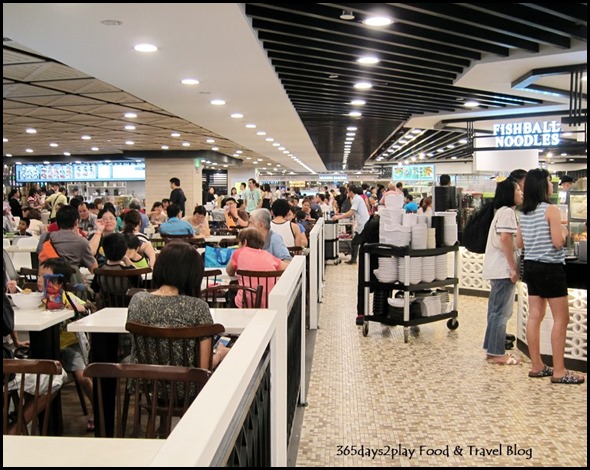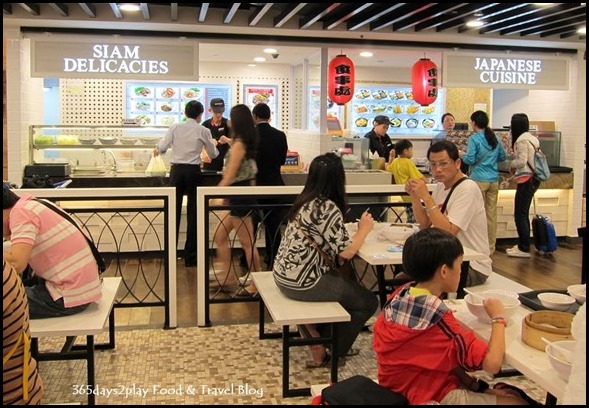 Korean, Thai, Japanese and Taiwanese cuisine are also represented here.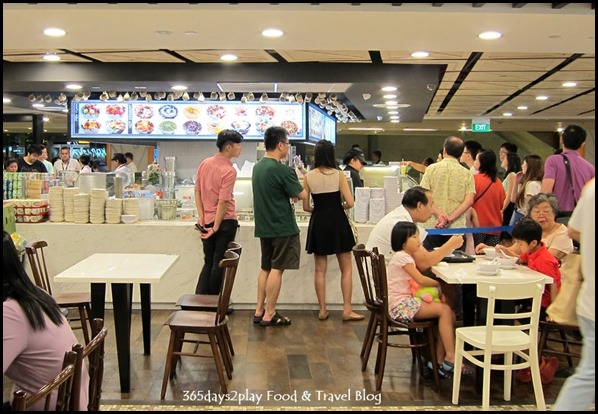 Long queue at the drinks stall too. The kaya bread here is pretty good, with a generous serving of kaya in the toast. Teh and kopi also quite good. If you can't get a seat at Yakun just opposite, you can order here instead, at half the cost.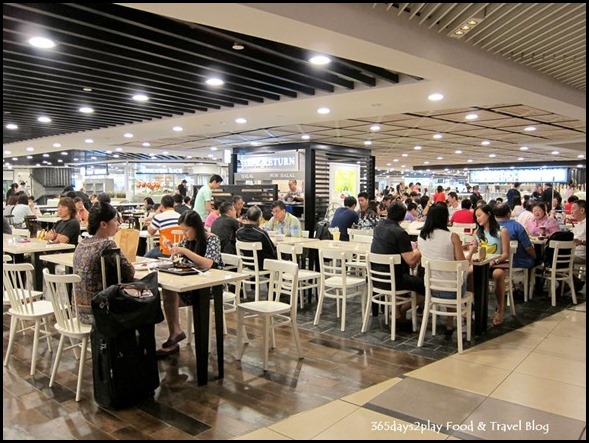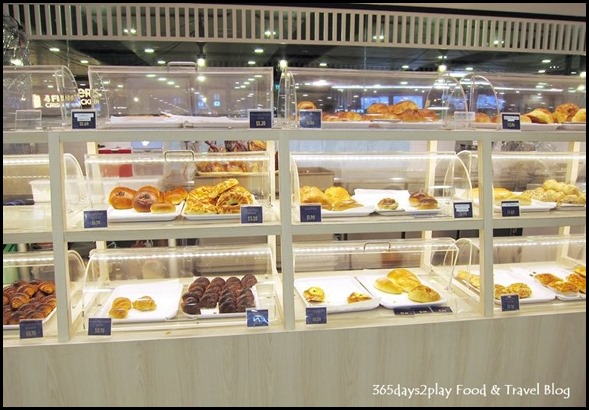 And lastly, Mugiho Bakers just next to the food court should you wish to have a bun, danish pastry or Western coffee instead.
---
Add me on Facebook, Instagram and Twitter if you want to be kept up to date with the latest happenings in the food and lifestyle scene in Singapore! 
---
Kopitiam Foodcourt
Changi Airport Terminal 3, Basement 2 Mall
Open 24 hours
Things to do at Changi Airport
Directory of food outlets at Changi Airport
**Photos were taken around 9.30pm