Did you know that there is a food court / coffee shop at the Singapore Botanic Gardens? No I'm not talking about the underground one at the front of the Botanic Gardens near Gleneagles Hospital (that closed down several years ago!), I'm talking about the one that's nearer to the Nassim Gate.
I've written about Food Canopy foodcourt before. Since then, a couple of stalls have changed hands. The Thai stall has moved out and in its place is a new cze char/ zi char stall called Di Wei Teochew Restaurant. Although you might be wondering if it is too lofty for a cze char stall to be calling themselves a restaurant, but that's because I was told the chef, Chef Chew was formerly head chef at Guan Hin Teochew Restaurant where he worked for 30 years! This is Chef Chew's first venture out on his own. His signature dishes include cold crab, yam ring, yam paste, braised duck and hor fun. Speaking of the cold crab, if memory serves me right, it costs only $15, and a couple of my colleagues have even ordered this as takeaway to enjoy at home.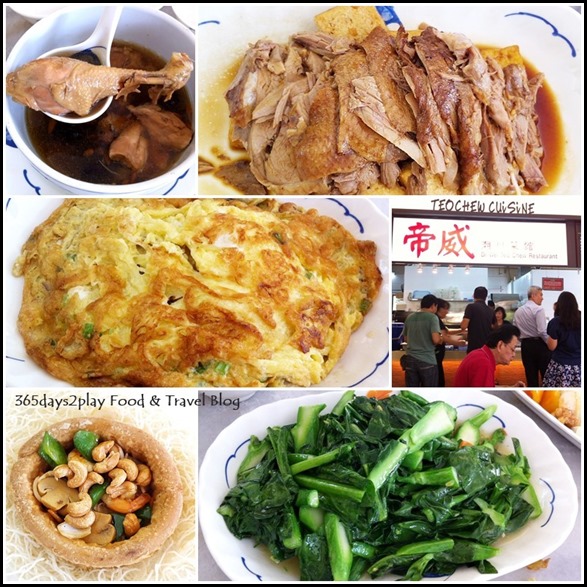 I've only had the chance to dine here once despite it being open for about a month. Alas, my colleagues ordered before I could join them at the table so I did not get a chance to peruse the menu or the pricing. I do recall we paid about $9 per person, for 7 dishes shared between 9 people.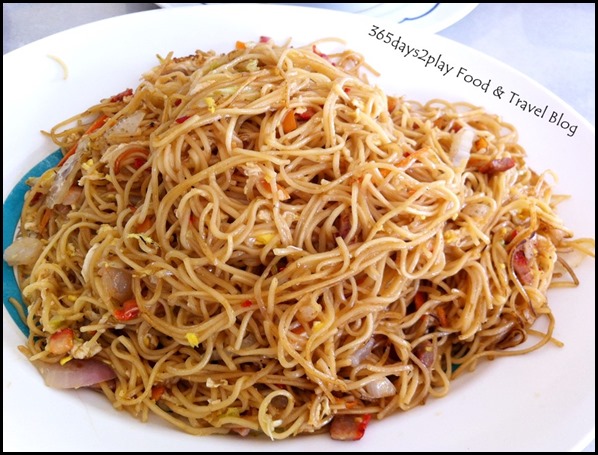 Fried noodles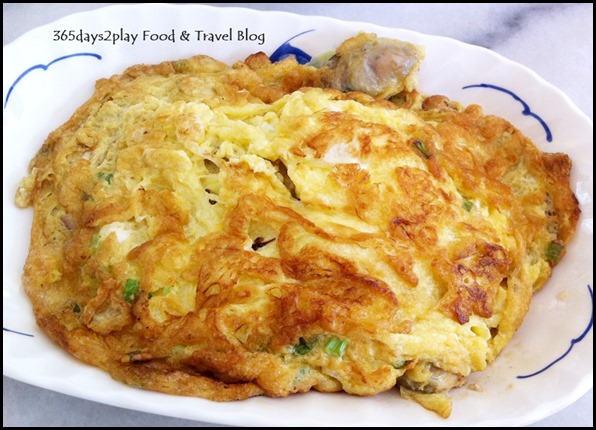 Oyster Omelette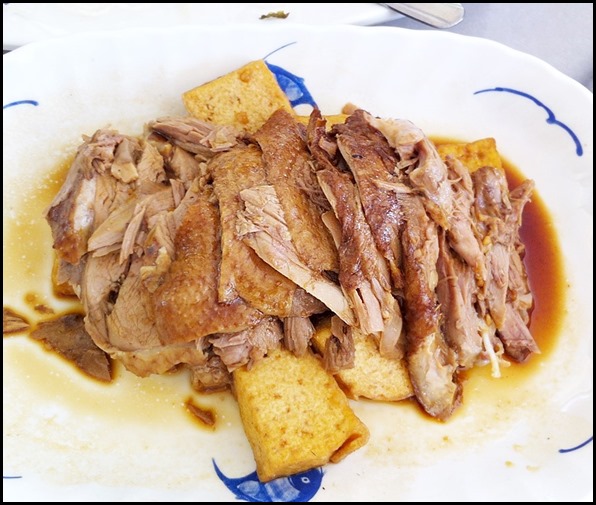 Braised duck and beancurd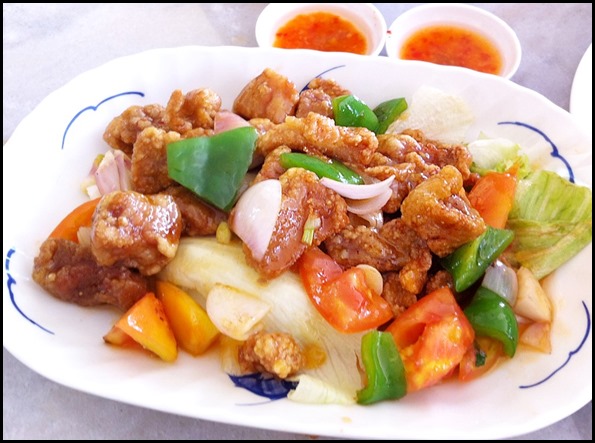 Sweet and sour pork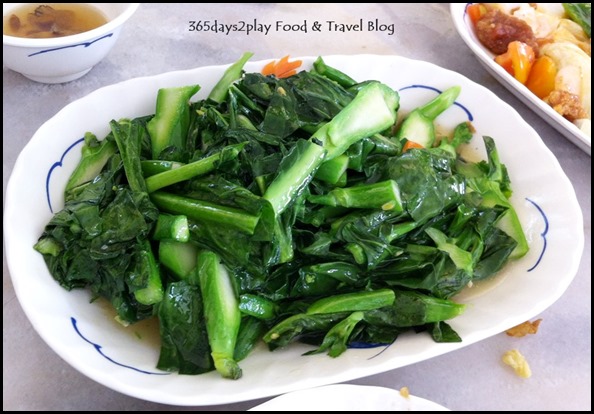 Stir fried kai lan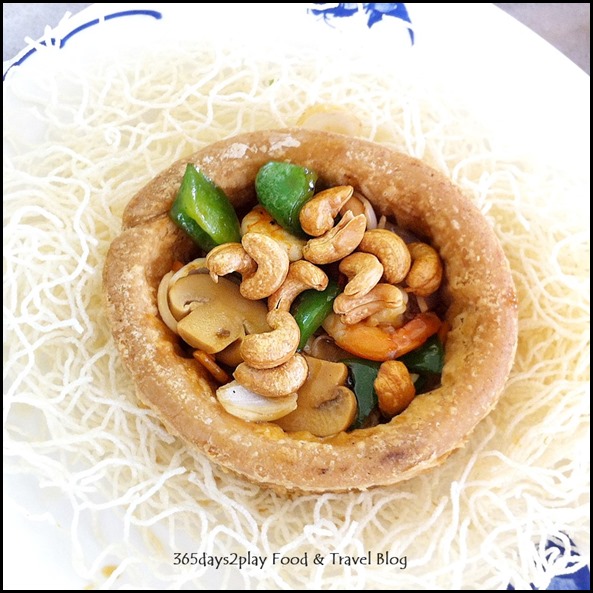 Yam Ring with seafood and vegetables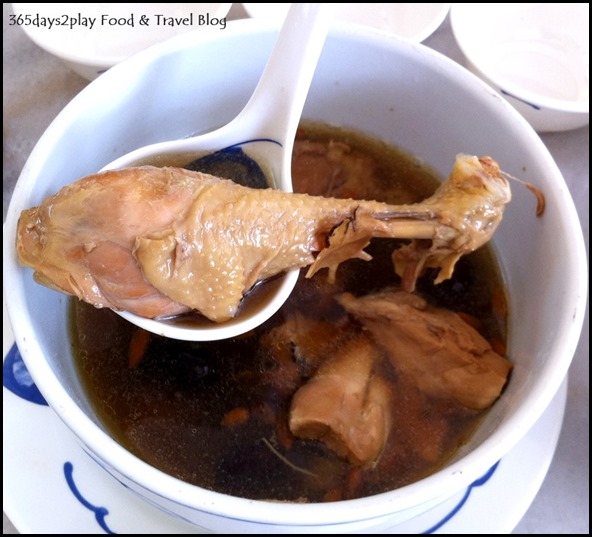 Herbal chicken soup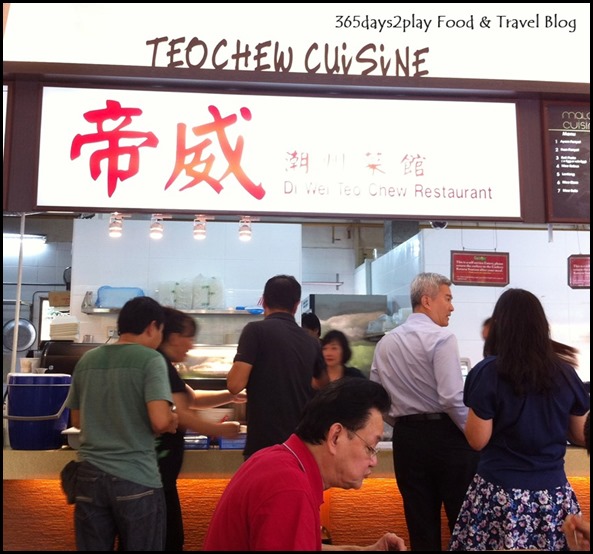 My personal favourites here have got to be the braised duck and beancurd, oyster omelette and yam ring. The braised duck was really flavoursome and tender, flaking off easily with just a gentle tug. The bean curd pieces were the perfect accompaniment to mop up excess gravy.  The oyster omelette, while on the oily side, was studded with numerous plump oysters. And interestingly, the yam ring although deep fried and crispy, did not taste oily at all. I only had a mouthful of the wonderful fried noodles as that was what was left after I was done with all the pictures, such is the perils yet pleasures of dining in a group. Definitely do want to try the noodles again.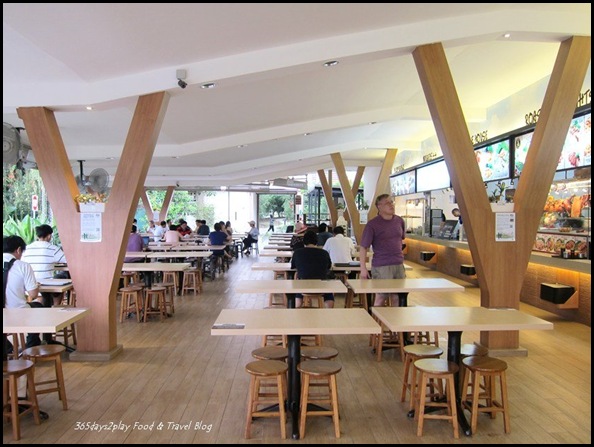 Di Wei Teochew Restaurant is definitely worth a try if you are in the vicinity of the Bukit Timah / Singapore Botanic Gardens. Week day lunch time is the most crowded period for them, so do check them out in the evenings or on the weekends if you can!
**All photos taken with iPhone 4!
---
Add me on Facebook, Instagram and Twitter if you want to be kept up to date with the latest happenings in the food and lifestyle scene in Singapore! 
What to eat at the Singapore Botanic Gardens
---
Di Wei Teo Chew Restaurant
1 Cluny Road, Singapore Botanic Gardens, Singapore 259607 (Nassim Gate)
Look out for Food Canopy next to Raffles Building
Opening Hours – 11am to 2pm and 5pm to 9.30pm (last order at 9pm)
Contact Number – 6763 6578
Download maps of the Singapore Botanic Gardens