*Staycation giveaway on my Facebook!*
As mentioned in my previous Breez Bistro Bar article, most hotels are located in the shopping or business districts of Singapore, but once in a while, you find a hotel located in the "suburbs". One such hotel is Grand Mercure Singapore Roxy. The Katong neighbourhood is no ordinary neighbourhood, it boasts a long Peranakan history of which I shall not delve into in this article.
We had the pleasure of staying at Grand Mercure Singapore Roxy in a Business Suite for one night to check out its facilities as well as food. We also had access to the club lounge, which is always a treat as then there is really no need at all to step out of the hotel! Scroll down to read more about our staycation at Grand Mercure Singapore Roxy as well as to see the pictures.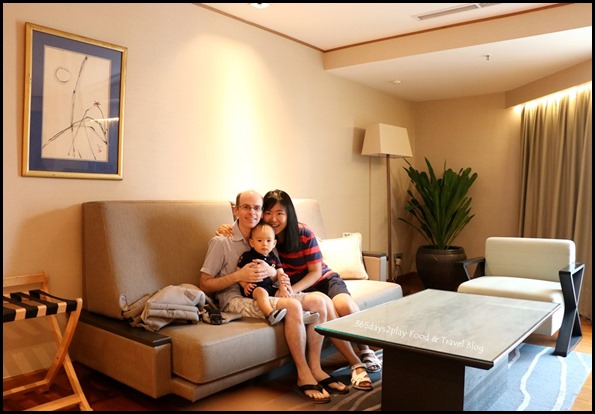 Doesn't it look like we're in the living room of a house?