You seldom find hotels in neighbourhood locations in Singapore, and naturally so because most tourists would tend to prefer to stay in the city centre where the action is, or in the business districts. Interestingly, there are a number of hotels in the Marine Parade / Katong area, since decades ago. This is probably because prior to the land reclamation done, the Katong area was sea-facing and so it would be quite natural to have seaside hotels facing the waters. The coast has since moved further away but thanks to the resurgence in interest in the Peranakan culture (my guess), hotels deem it fit to still locate themselves in this heritage area. Now Hotel Indigo and Holiday Inn Express Katong also call themselves home a stone's throw away from Grand Mercure. 
So, if you are in the Marine Parade / Katong area, or after shopping at I12 Katong or Parkway Parade, and thinking of simply eating at the mall again, you just might be interested to know that there's a cosy restaurant bistro bar tucked inside Grand Mercure Singapore Roxy hotel with relaxing pool views, for your consideration. People tend to be more familiar with Grand Mercure's bigger restaurants (such as Feast @ East buffet restaurant and Jia Wei Restaurant), so this little bistro is a fantastic hideaway. You'll have to snag the al-fresco seats or the indoor seats right next to the entrance, if you want the pool views though.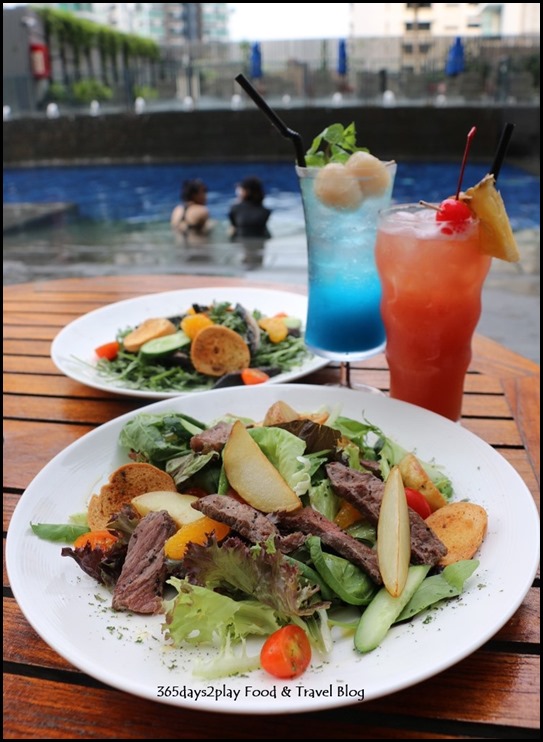 Beef Fillet and Roasted Potato Salad $18
Nothing like a icy cold drink to help you relax.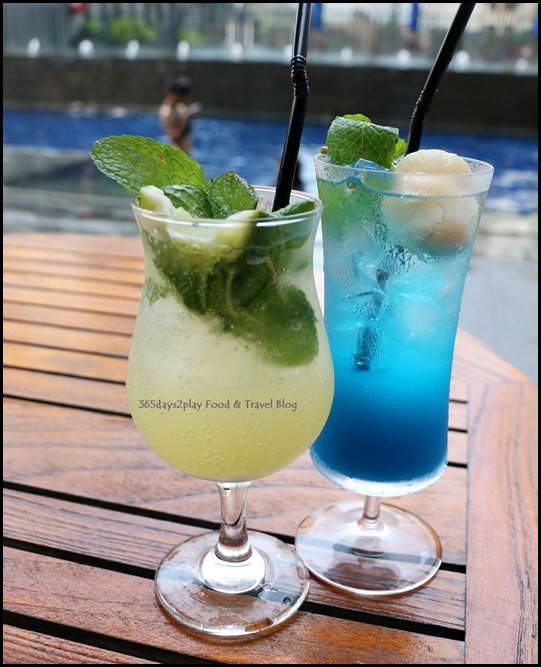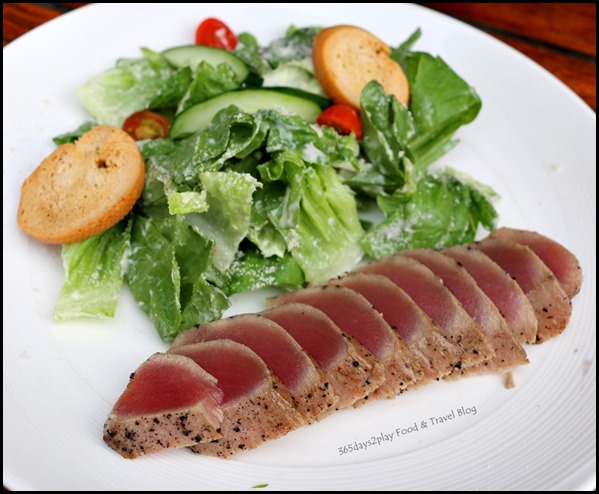 Tuna Tataki Salad $16
The salads are quite substantial in size at Breez Bistro Bar. You could order it as your mains if you were feeling healthy.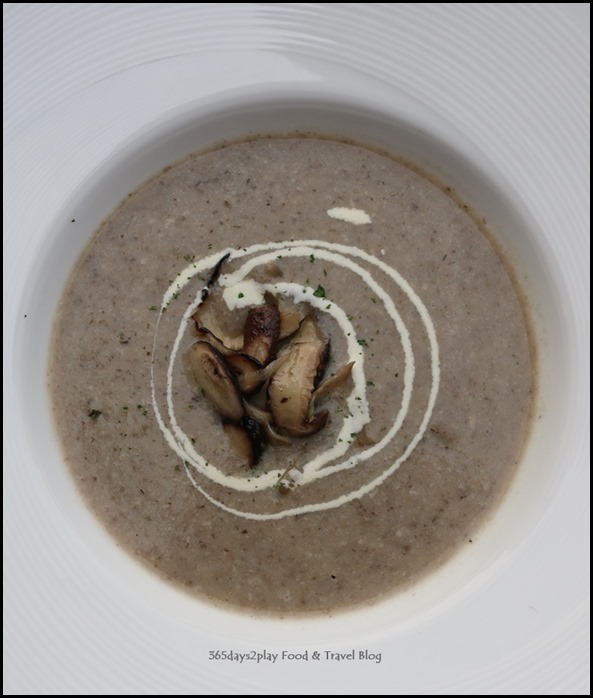 Wild Mushroom Soup $9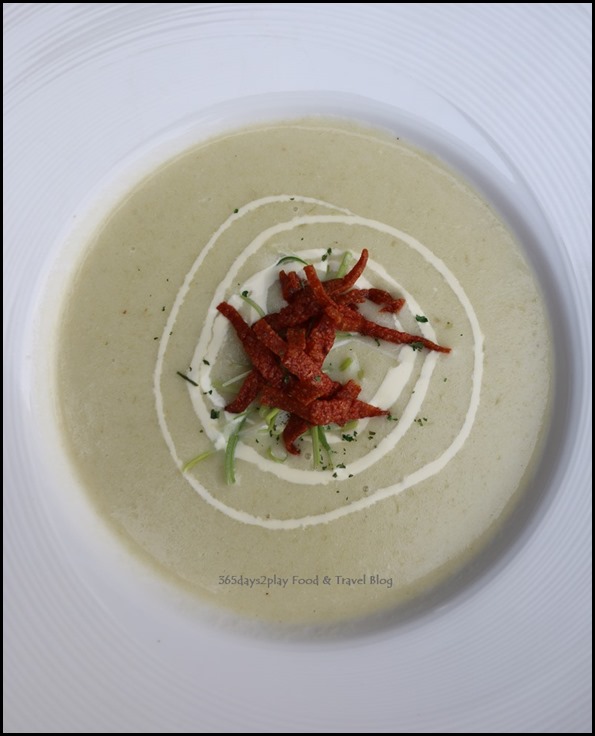 Potato and Leek Soup $9
The soups are a little on the high side when you compare the pricing with the salads. However, they were delicious, so creamy, smooth and rich in flavour. Would have had more if I didn't have to leave some space for the mains.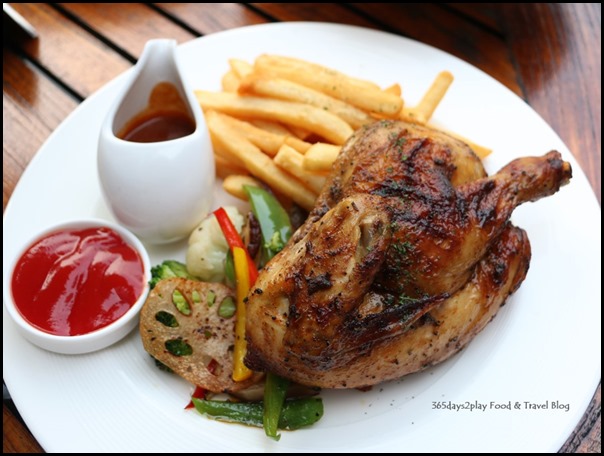 Was served this grilled chicken wrongly, but I took a picture of it first before sending it back!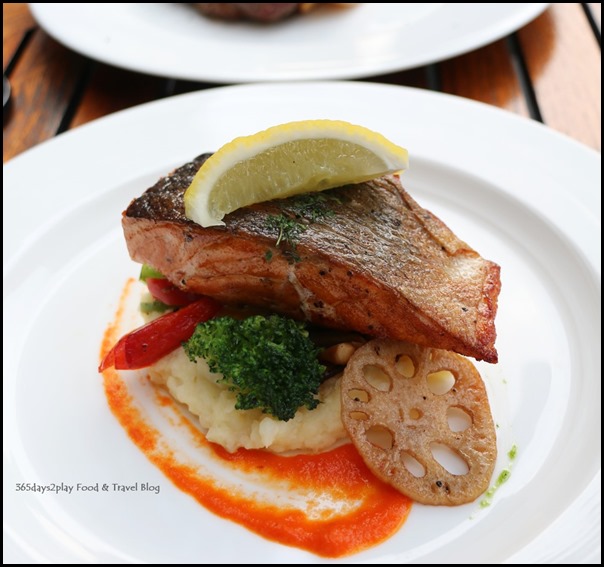 Salmon Fillet $26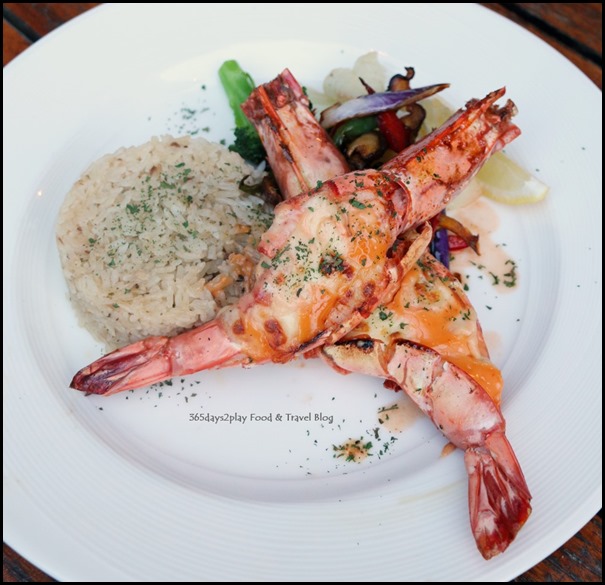 Tiger Prawns $32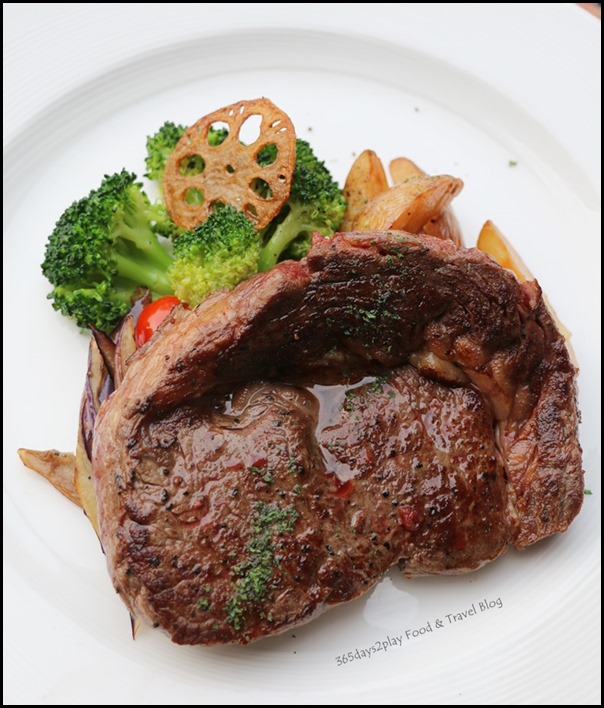 Rib-Eye Steak 250gm $29
Presentation-wise, all the dishes looked nicely put together and appetising. Of the mains, our favourites were the salmon and the tiger prawns. The prawns in particular had a lovely char to them and it was great that fluffy pilaf rice was used as compared to the usual potato based starch. We had mixed reviews for the rib-eye. I personally thought that the steak was rather flavourless even if tender, while the Partner said he quite enjoyed his (we ordered 2 rib-eyes).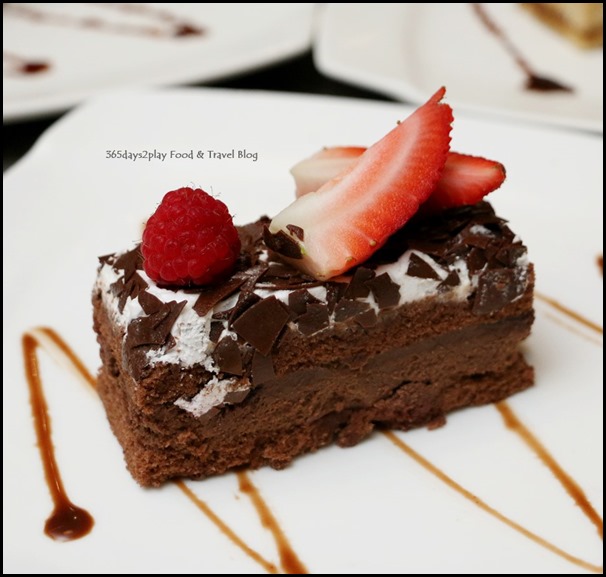 Black Forest Cake $6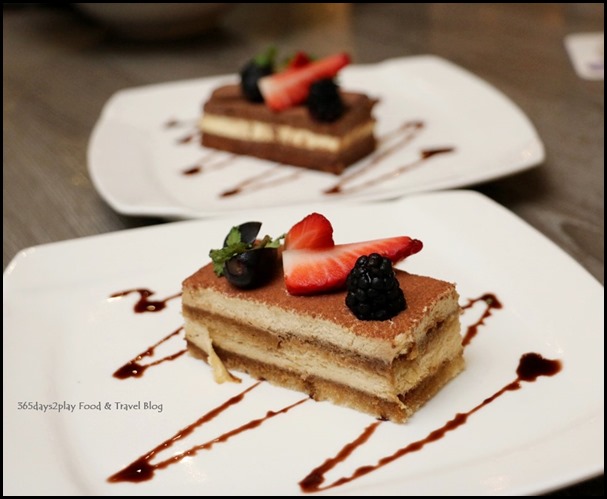 Tiramisu $6 and Chocolate Orange Mousse $6
The cakes were surprisingly good. I liked the tiramisu the most. Even though the sponge wasn't soaked in lots of liquor which is how I usually like it, some how their combination of cream and sponge worked, and it was a pretty airy but tasty tiramisu.
---
Add me on Facebook, Instagram and Twitter if you want to be kept up to date with the latest happenings in the food and lifestyle scene in Singapore!
---
Grand Mercure Singapore Roxy
Breez Bistro Bar (Level 4)
50 East Coast Road, Roxy Square, Singapore 428769
Tel : 6340 5860
http://grandmercureroxy.com.sg/dining/breez-bistro-bar
Monday to Thursday — 11 am to 12 am
Friday  – 11am to 1 am
Saturday and eve of Public Holiday — 9 am to 1 am
Sunday and Public Holiday — 9 am to 12 am
Last Order (Food, Daily) : 10.30 pm
Set Lunch : From $26.00
Set Dinner : From $36.00