RECIPES, a full-fledged restaurant managed and operated by SHATEC, will be serving a Four Course Set Dinner Anniversary Menu in celebration of its 30th year. This special menu comprises dishes created by well-known chefs, all of whom are SHATEC alumni. The special menu will be available only on 7th and 14th June (Fridays) for dinner at $42++ per pax. Do show your support for our home grown celebrity chefs as well as encourage the next generation of students from SHATEC to walk towards the route of culinary success!
It's interesting to note that many of our movers and shakers in the hospitality industry were formerly from SHATEC. Here are some illustrious members:
Simon Song – Executive Chef at Four Seasons Hotels and Resorts, Maldives
Ignatius Chan – Owner of Iggy's and a world-renowned restaurateur
Justin Quek – Owner of SKy on 57 at Marina Bay Sands
Arthur Kiong – CEO of Far East Hospitality
Nicholas Lim – Regional Director of Trafalgar Tours
We also got a chance to sample the dinner anniversary menu created by 4 famous SHATEC Alumni but cooked and served by SHATEC students. Of the 4 chefs below, I recognised Chef Pang Kok Keong's name without any difficulty as he is the owner of Antoinette, the lovely Parisien style patisserie cafe where you can find the best hazelnut nutella crepes in Singapore!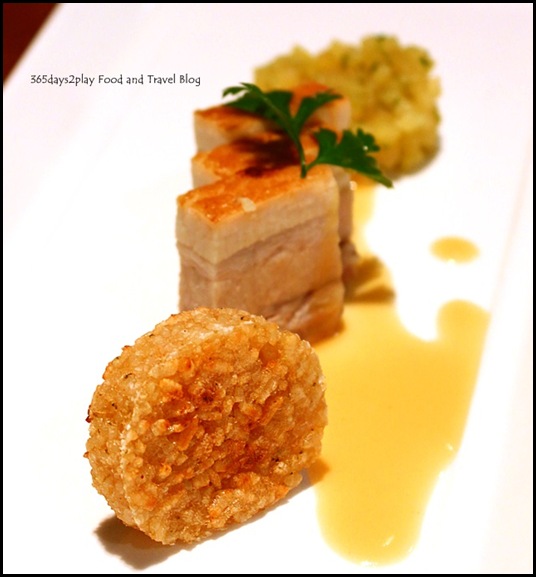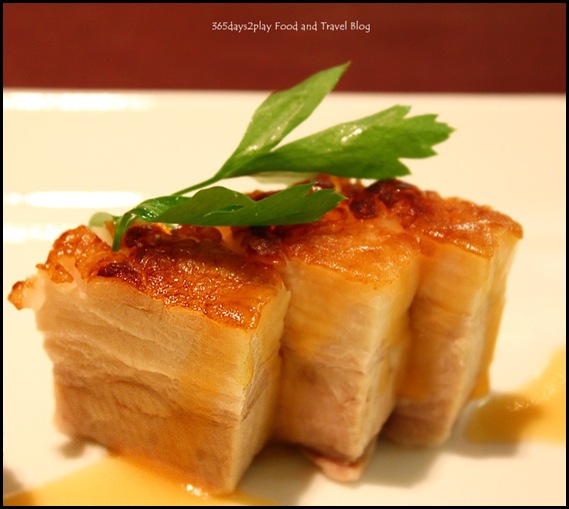 Appetiser – Slow Cooked Pork Belly with Apple Salsa
Created by Chef Randy Chow, Class of 1986