It's the weekend again! And since it's the weekend, I thought I would write about one of my favourite topics, having Afternoon Tea! Actually I had this a couple of months back when I was in Paris.
The Angelina Tearooms are famed in France, having been established way back in 1903. Apparently, Austrian confectioner Antoine Rumpelmayer established Angelina and named it after his daughter-in-law. It soon became a must-visit venue for the Parisian aristocracy. Proust, Coco Chanel and all the greatest French fashion designers used to visit Angelina. With such an illustrious history, how can I not visit Angelina? If I had just brought along my laptop, I might just be able to squeeze out a novel just like Proust!
One of the first things that attracts you when you arrive at Angelina is the eye-popping dessert display. And of course, one must not forget the famous hot chocolate!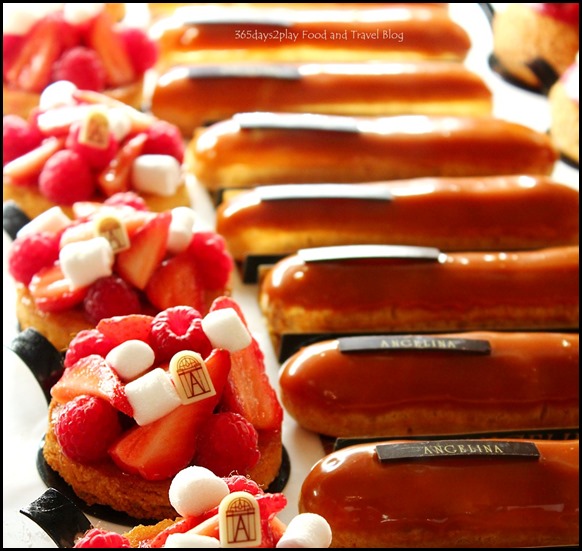 Chocolate eclairs drizzled with caramel and berry tarts with marshmallows and an Angelina white chocolate piece!
It's actually not any more expensive than the pastries you can get in Singapore. Perhaps it was the good Euro to Sing dollar exchange rate, but I really don't think Paris / France is as expensive as everyone says.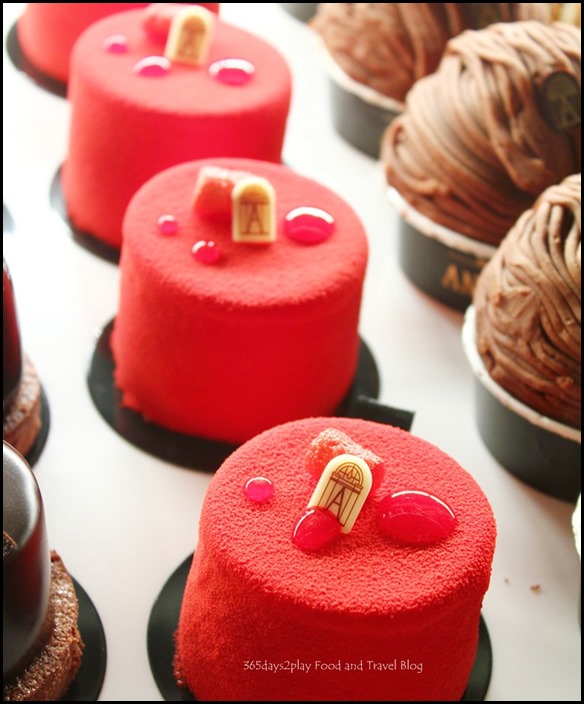 Almond meringue biscuit, unctuous vanilla mousse, raspberry confit, strawberry marshmallows