We originally wanted to try out Genting Palace for dinner on our first night at Genting Resorts World, ie Saturday. However, we were told that our meal card would not be valid because the restaurant was already pretty full! Imagine my disappointment because I was all ready to go try out some abalone and other Chinese favourites! Imagine the effort I had to make when the Partner suggested going to a Western restaurant instead. The Partner doesn't fancy abalone you see, he thinks it's tasteless!
Anyway, I managed to check out Genting Palace for dim sum brunch the next day. Just so that we would not be faced with another Full House, we dragged ourselves out of bed at 8am, which for me is considered a substantial feat. I'm not one to jam-pack a gazillion activities during my holidays. I like to take it slow and savour every single moment.
As with most of the eateries in Genting, Genting Palace was priced slightly on the high side, as compared to a similar restaurant in Singapore. Well I guess it's to be expected for touristy locations.
The dim sum here is quite okay. There are several nice dishes, but also several very unremarkable dishes. An interesting point to note is that most of the dim sum that came in the metallic containers were not piping hot, which would have contributed to the average experience. Those dim sum dishes that were served piping hot were very enjoyable.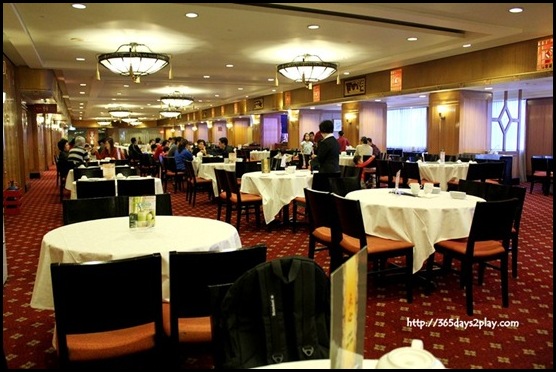 Genting Palace looks very traditional, like the Chinese restaurants of yore in Singapore.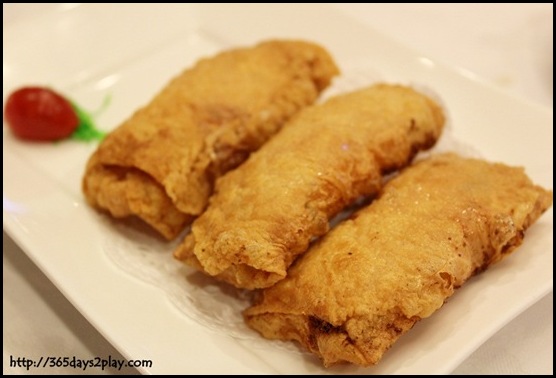 Deep Fried Cheese Roll RM10
This was one of the best dim sum dishes amongst all the stuff that we ordered. It was packed full of prawns and there was a nice oozy bit of cheese right in the middle. This came piping hot too. It seems that those dim sum served on the white dishes are made to order?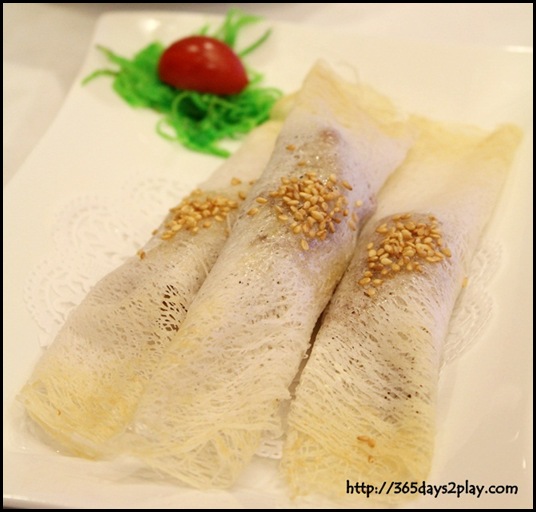 Sliced Duck Roll