I had the opportunity to visit East Coast Park yesterday afternoon. East Coast Park is so different on a weekday as compared to the weekends. With hardly anybody around, it was such a joy to be out there under the blue skies, enjoying the sea breeze as the trees gently sway in the dappled sunlight. I felt truly blessed to have the opportunity to enjoy this moment, even if fleeting.
Took a walk to the East Coast Park Seafood Centre area, previously known as the UDMC Seafood Centre. They even have their own Wikipedia link, although it doesn't seem to be very updated. It was pretty quiet there except for McDonalds.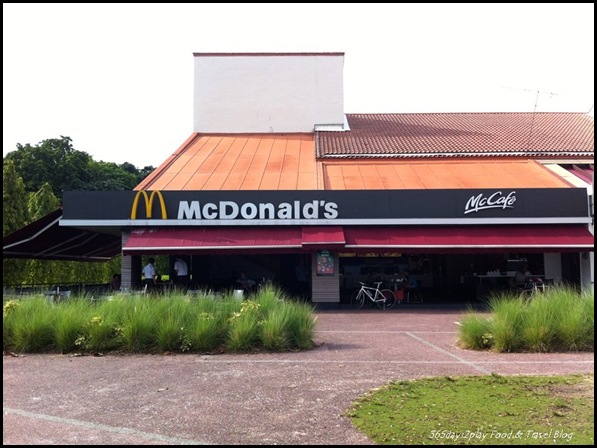 Yes, did you know there is a McDonalds' still at East Coast Park??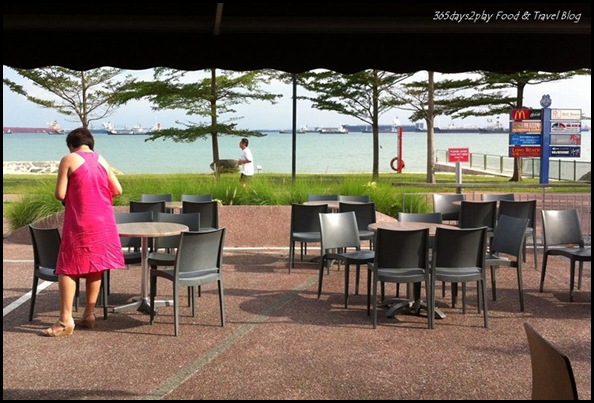 I don't think many people know that McDonald's has moved from the Marine Cove area opposite Marine Parade, to the Seafood Centre area opposite the Bedok/Bayshore flyover. What a pity, because you can see the absolutely wonderful views from the alfresco area of McDonalds. One day I'm going to bring my laptop here and order a huge cuppa and just blog away. The views are so much better than what it was previously, in fact the previous McDonald's didn't really have a view if you think about it. Such an idyllic place, just as well it is a secret!