[Sponsored Post]
Recently I was gifted a pair of Sudio FEM wireless earphones. Now I actually don't have a habit of listening to music on a regular basis. The only time I ever use earphones is when I'm hitting the treadmill at the gym! On the contrary, my husband uses earphones on a regular basis. Interesting enough, earphones are especially handy in the office to block out noisy colleagues, but anyway….
So the husband kindly volunteered to check out Sudio FEM. Out of the 4 colours available (Black, White, Classic Blue and Pink), he selected Black. But because these wireless earphones look so nifty and cool, I thought maybe I'd like to have them instead, so I eventually put in the order for White. Imagine his initial disappointment because he had secretly intended to keep them for his own usage. But the good thing is, the colour is growing on him because the product is too good to be returned to the rightful owner (me) just because of a difference in colour.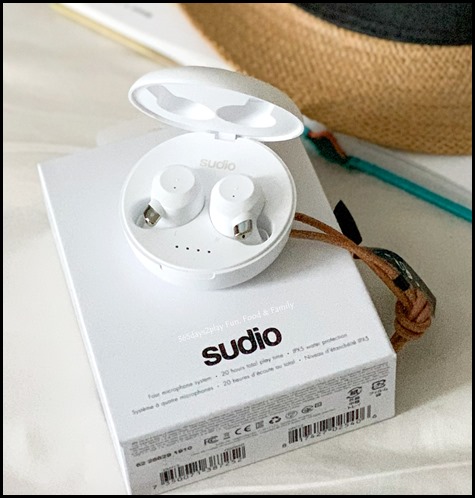 So what's so good about the Sudio FEM wireless earphones?