Now that Valentine's day is but a week away, I thought I'd share with you some of the best romantic restaurants in Singapore I have dined at that you may want to consider for impressing your Valentine. Of course, there's no rule that says that one can only celebrate Valentine's day on February 14, so if I were you, I'd rather still go to one of these romantic restaurants for an early or belated Valentine's day for a romantic meal out, than to choose a not so suitable restaurant. Always go for the best, that's my rule.

---
1. Au Jardin at Singapore Botanic Gardens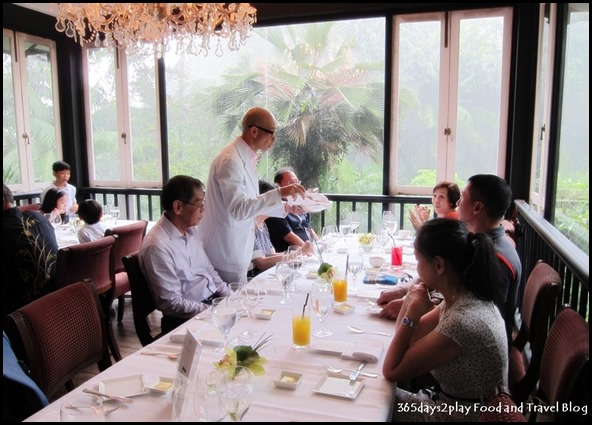 Restaurant in the heart of the Botanic Gardens, need I say more? Lovely venue for weddings too. This photo was taken at a friend's wedding in fact. Most importantly, Au Jardin will be closing down come April, so it's your last chance to savour this romantic place before it's too late.
Au Jardin
EJH Corner House, Singapore Botanic Garden Visitors Centre
Cluny Road, Singapore 259569
Tel: 6466-8812
Luncheon: Tuesdays to Fridays only 12pm
Dinner : Tuesdays to Sundays 7pm
Sunday Brunch : Sundays only 11 – 1pm (1st seating) 1 – 3 pm (2nd seating)
https://365days2play.com/tag/au-jardin/
---
2. Absinthe Restaurant Francais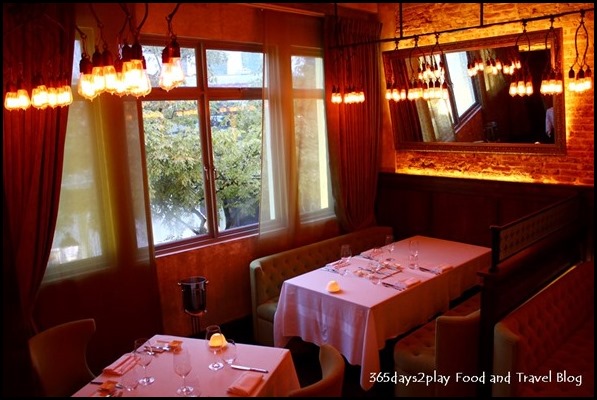 My 2nd pick for a good restaurant for Valentine's day is Absinthe. It's also a French restaurant, and what can I say, the French do romantic so well! After a great meal here, you can go for an evening stroll by the Singapore River, hand in hand.