When TWG first opened in Singapore several years back, everyone was keen to go check out this gilded and Parisien looking tea salon. It was quite unlike all the other tea houses we have ever seen, not that there are many to begin with in Singapore! I for one was attracted by the tai tai look. But because prices were so steep, I just couldn't bring myself to dine at TWG more than once. $45 for a tea set where you get less food than at a posh hotel, I would frankly rather have my tea at the hotel! IF, however you just purchase the loose leaf teas without any fancy packaging, ie basically the tea leaves are just packaged in a paper bag, that in itself is quite affordable.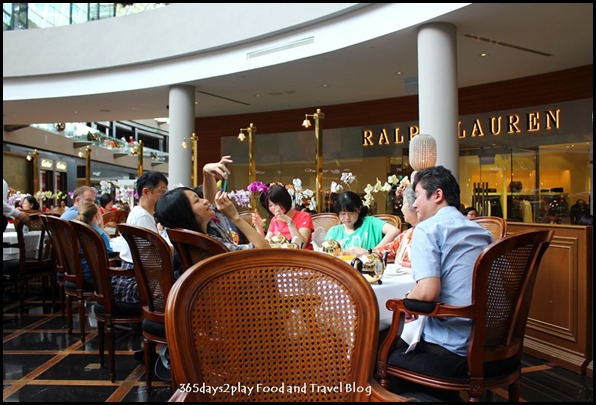 Recently, I went to check out TWG's menu again and it seems that there are new additions to the menu. They still have the $40 plus dollars sets, which I find are not value for money. However, if you order the main courses or brunch dishes, those are pretty okay. For example:
Pan-seared sea bass $26
Marinated cod fish $28
Wagyu Steak $35
Grilled Chicken $26
Wagyu Burger $24
3 mini-burgers $24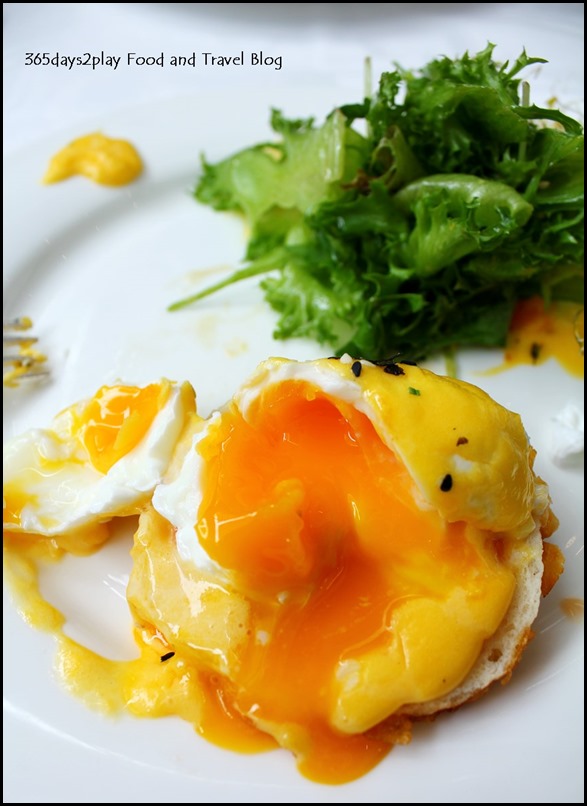 Eggs Benedict (Homemade toasted English muffins with 2 poached farmhouse eggs served with creamy hollandaise sauce and a choice of smoked salmon or turkey $19
The Eggs Benedict was what I ordered, under the all day dining menu. These days my mind goes weak when I see eggs benedict on the menu, but not so long ago, it would have been the English Breakfast that I would have ordered as I wanted a bit of everything! The good thing about eggs benedicts are that they are not fried. I hope you like this egg porn picture because there are few food items that turn me on as much as a flowy yolky egg!