You must visit Bollywood Veggies if you are planning to visit the Kranji Countryside in Singapore. Yes, if you didn't know, we do have a "countryside" of sorts, a tiny haven for those who wish to escape the materialistic city, even if for a while. Even though this area is nothing compared to the vast farmlands in Malaysia and other countries, because it's Singapore's very own, the idea of exploring Kranji Countryside makes you feel like you're on an adventure!
Bollywood Veggies is a mini farm with bistro, run by Ivy Singh-Lim, the current President of Kranji Countryside Association, and her husband Lim Ho Seng. It's really an iconic place to visit. Ivy is very vocal with her thoughts on some of the government's policies, and the place is dotted with interesting questions that every ought to ask. My colleagues and I were there to check out the Poison Ivy bistro located onsite, but we couldn't resist taking a quick tour of the vegetable farm before returning to our cubicles at the office.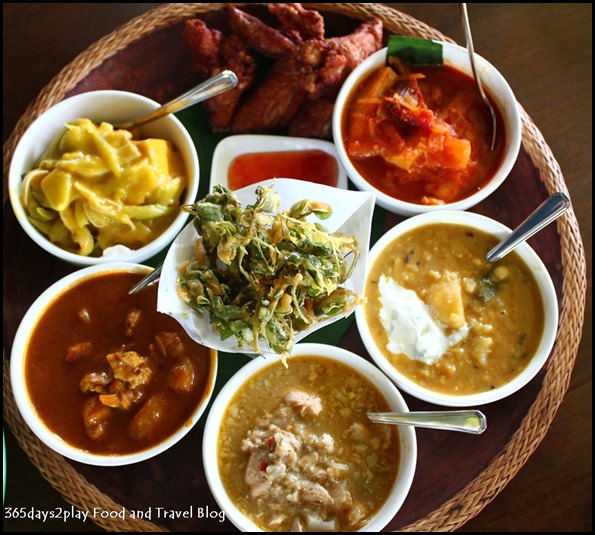 The Warrior's Platter $40 -  It's basically all the dishes of the day plus rice. We were served banana Curry, Chicken Wings, Assam Fish, Tofu Lemak, Spiced Yellow Lentils, Chicken in coconut, and moringa tempura right in the centre.