*Guest Post*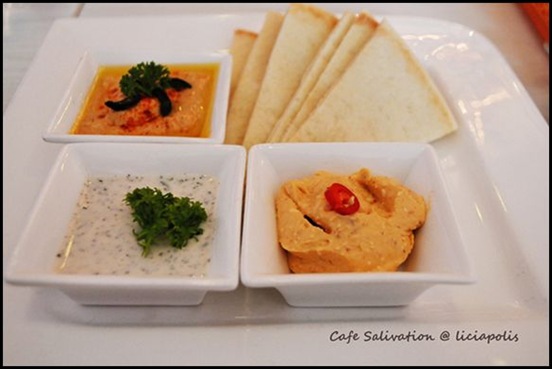 Image By: liciapolis
Singapore's vegetarian food scene is unheard of, largely due to more popular alternatives such as Japanese, Spanish and Italian cuisine which consists of flavourful meat like pork. But with the number of vegetarian eaters growing comes a demand for local culinary changes. The past few years has seen Singapore's food scene move into a more vegetarian-friendly environment. Here is a list of the top five for those who haven't caught up yet. By Sohaib S.
Veganburg
44 Jalan Eunos
The newly opened fast food restaurant has added a whole new meaning to healthy eating. The label of "fast food" doesn't necessarily imply greasy burgers, fried chicken and soggy fries that bring nothing to the table nutritionally. Alex Tan, the founder of Veganburg, saw a gap in the market for a vegetarian fast food joint. He realized that nutrition was a big part missing in the fast food industry.
Veganburg offers GMO-free burger patties and organic buns. The patties are made using mushrooms or soya and ingredients such as pineapple and grilled satay add to the flavours. The fries are sprinkled using seaweed in place of salt and the soft drinks are made using organic ingredients. A lot of meat-eaters have turned to Veganburg as their go-to fast food joint because of the sheer quality. People are calling it Fast food Without Guilt', and it's certainly the best thing to happen in Singapore's vegetarian community for a while.
Onaka
1-17/18, Onaka at The Biopolis, 8A Biomedical Grove // 44 Rochester Park
Onaka, meaning "stomach" in Japanese, is the result of two brilliant parents—Rosalind Lim and Tania Chang—who have been feeding their children with the proper nutrition for years now. The duo has made it their goal to provide parent-approved food since 2009 at the Biopolis and 44 Rochester Park branches.
The menu has both vegetarian and non-vegetarian options, but the ingredients are sure to always be nutritiously dense. There are also gluten-free, dairy-free, low GI, sugar-free, and low fat options available. Onaka is like a healing kitchen with a choice for everybody, no matter what their nutrition goals or food preferences are. The majority of vegetarian food in Singapore is unhealthy; deep fried and served with fattening sides. Onaka is the shining star out of the lot, though. The kitchen also hosts cooking classes to spread their views.
Green Room Cafe
Bishan Park II, 1382 Ang Mo Kio Ave 1
Hidden away in the straggling Bishan Park you'll find the Green Room Café along Aramsa, a Garden Spa. The spread of natural light alone makes the café worth a visit, not to mention the decorated palm trees. The obvious natural influence is because of the spa right beside it. Here, you'll find gluten-free risotto topped with roasted cauliflower, truffle oil, pine nuts and parmesan cheese. Or you may choose to opt for the spinach and pumpkin gnocci with dried tomatoes and parmesan cheese.
The Green Room Café allows Singaporean vegetarians to be spoilt for choice, something that they don't experience a lot in the country. The Café has a great ambience because of the relaxing environment.
Cafe Salivation
75 Syed Alwi Road
Opening a vegetarian restaurant in packed Little India, standing out to the public by offering something different to the scene and being successful at it isn't an easy task. Café Salivation has done it though, and no one knows how. Maybe it's the bright orange and pink frontier that you're faced with as soon as you look its way. Maybe it's the variety of cuisine it offers among Little India's dull food market.
Now, foreigners and non-Indians make a trip all the way to Syed Alwi Road to have a meal at Café Salivation which offers a fusion menu of Indian and Western cuisine. Paneer pizza topped with fresh cheese, pine nuts, tomatoes, herbs and raisins. Fresh tortillas with stir-fried veggies, white cheese and tomato sauce. The lactose intolerant vegetarians need not worry, either. Relishes, desserts and cakes are all eggless and the dishes can be made without onion and garlic. Catering to all audiences, Café Salivation is certainly a vegetarian winner.
Genesis Health Food Restaurant
1 Lorong Telok, Singapore 049014
Genesis is easily one of the best restaurants for rooted vegetarian food in the city-state. Neutralize any holiday toxins you may have by an open worship of onion and garlic flavours, baked goods and plant food without using eggs, animal fat or dairy. Their almond and basil pasta is to die for—or if you're more of a noddle-type person, then try the zha jiang mian without meat. Their vegetarian cookies are also home-made and very healthy. You can select whether it's made with cashewnut, flaxseed or lemon pumpkin. Genesis really adds colour and fun with culture to healthy vegetarian cuisine.
Whether your vegetarianism is based on religion, a health choice or just a lifestyle, there's always a reason to give some of Singapore's vegetarian joints a go. Singaporeans reading this article are probably off their seats and on their way already, but tourists and people outside the city-state shouldn't hesitate either. If you plan on visiting the food capital of Asia, then have a look at HotelClub for Singapore hotels. They have some great hotel deals, some right around the corner from the restaurants mentioned in this article. Eat big, and eat healthy!