I had never been to the old Turf Club before, or for that matter, the new one either, and I wanted to know what had become of the old Turf Club. The few times that we drove past the area, it seemed like the place had become one big car emporium. I'd heard that the old Turf Club had been turned into a shopping mall known as Turf City, but what we saw looked so old and dilapidated that we really weren't sure at all if we had driven to the right place. Anyway those occasions were always at night, so yesterday, we made it a point to at least find the grand entrance of Turf City before passing judgement.
So yesterday, we drove past all the car sales shops and parked right in front of the not so grand looking grandstand. There were some makeshift shops selling Chinese furniture and porcelain wares near the parking area. We were surprised at the number of cars there. So there must be something attractive about Turf City after all, that people bother to drive here.
There were huge signs indicating the presence of Giant the Supermarket. Well we didn't drive all the way here just to see a supermarket available everywhere else so we moved on. We saw a children's gym, a children's fun maze thingy, an adult's fitness gym and a motley assortment of shops. I even saw a shop selling USB rechargeable batteries. Well that's something new I learnt today then. Many units were also empty. As far as we could tell, the children's fun maze thingy was the most populated thing around, and probably Giant too.
I was disappointed. Did we miss out all the interesting bits? Where was everybody? We also couldn't see the racing tracks anymore. Perhaps they were removed, or the grass grew over the race tracks, whatever the case, we don't know. Still, we agreed it was fun to come take a look at Turf City even if it had nothing else. There's only so many times you can go to Orchard Road so this was a nice change for once, if nothing else.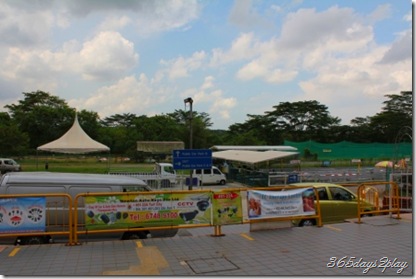 This was taken from the grandstands. Where are the tracks?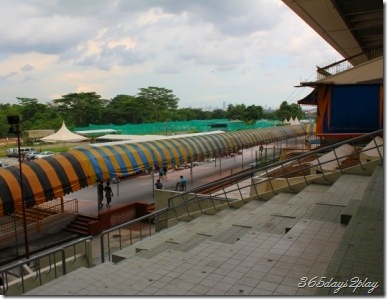 There is a toy car racing track where the green fencing is.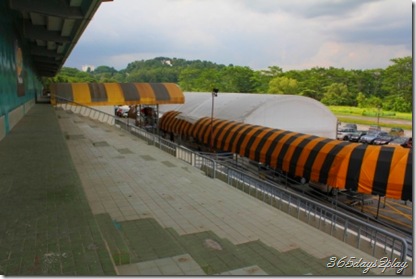 Seats have been removed from the grandstands, presumably for people's safety. It seems like a waste to leave this space lying around doing nothing in land scarce Singapore. This is in Bukit Timah mind you.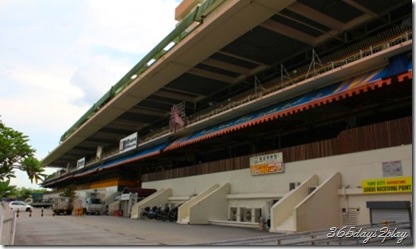 Lots of seafood restaurants including famous ones like Ah Yat Seafood. Maybe Turf City livens up at night.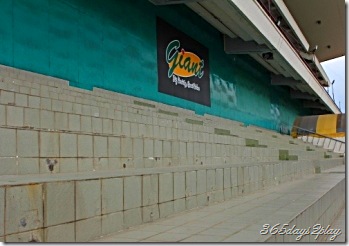 Giant advert of Giant.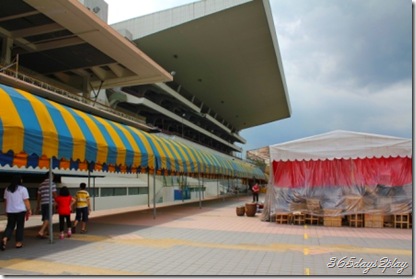 The red tent is where they sell the Chinese furniture and porcelain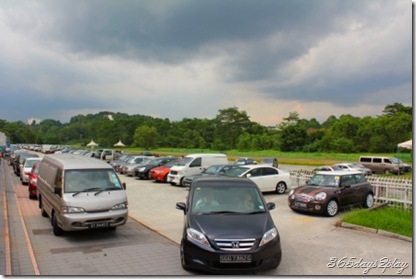 So many cars, but where are the people going? At least it's free parking at Turf City.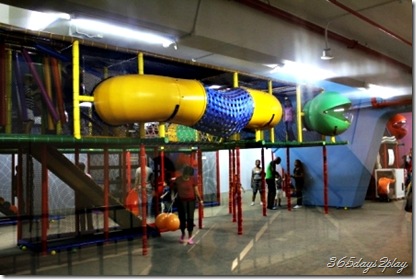 The kids playground. Wish we had these when I was younger.
Mar 29, 2010 @ 19:37