The Partner has dumped me in Singapore and gone back home to New Zealand himself. Okay it was mutually agreed (somewhat), and the "compensation" would be a trip to Italy instead, but stillllll. To commemorate his visit back to God's own, I shall be posting up pictures of our previous holidays in NZ for the next few days. Kixes mentioned that she was hankering after some Fish and Chips (Fush and Chups), so I thought I shall start off with posting some pictures on the World Famous Mangonui Fish Shop.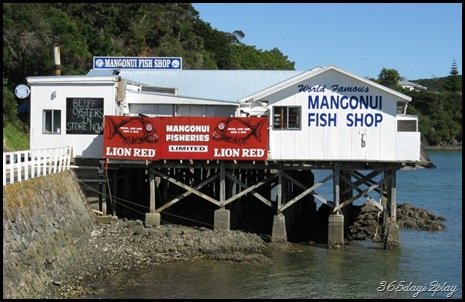 This is the World Famous Mangonui Fish Shop 1 hr or so away from Paihia in the North Island. It seems no one knows why it is world famous, but whether self-proclaimed or not, the fish and chips here certainly live up to the world famous name. If you are going up to Cape Reinga, this is a good place to stop for early lunch or afternoon tea.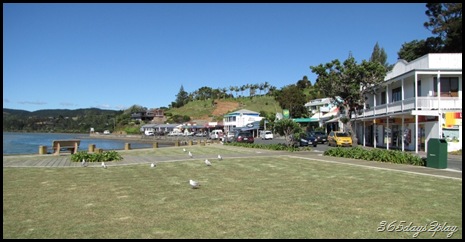 The Mangonui Village is very idyllic and serene. There are lots of interesting boutique shops as well as cafes lining the bay. There is also an I-Site, which is what NZ calls its information centres.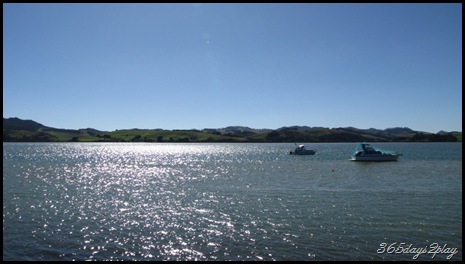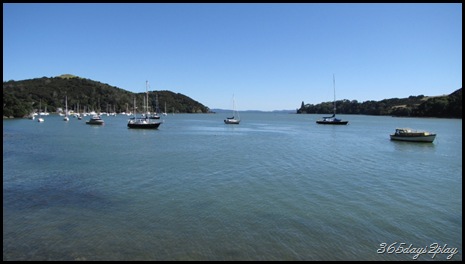 The Partner's uncle owns a property up here. Even though it is so far away from the big city, I can sure see why he would want to retire here.

Tarakihi, Fish of the day when we were there. Don't think you can get Tarakihi easily in Singapore, if at all. I see they don't have paua fritters here (paua = abalone).  Tried some a few years back, and they were quite nasty. It's no wonder the Pākehā don't like Abalone if they've been reduced into a mince paste fritter thingy.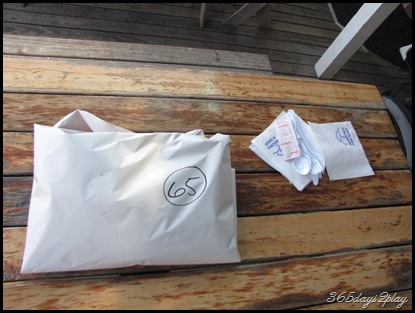 How fish and chips are served in NZ. I hear that fish and chips rank higher than Mcdonalds in the favourite takeaway food survey.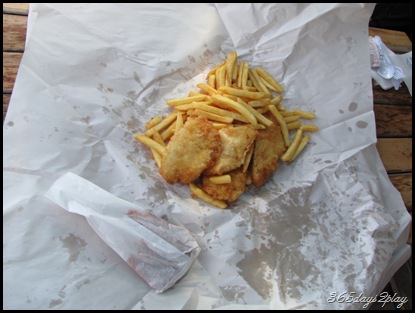 As I was saying, the fish and chips here are really good. They are freshly made and so hot you have to leave it for a while or risk burning your fingers. Nothing like eating hot fish and chips on a blustery day overlooking the waters.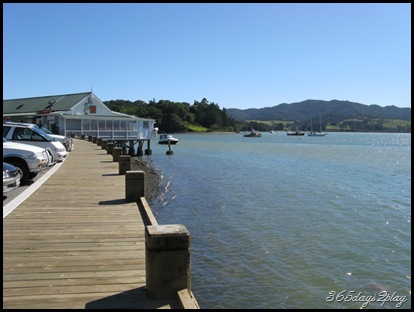 Wooden walkway leading to a 4Square. Careful how you drive at night or you might drive into the sea.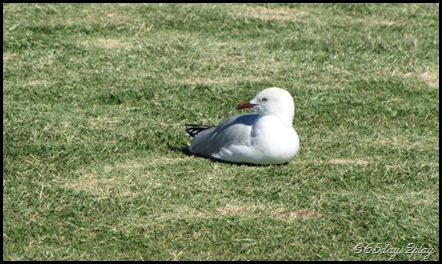 Seagull relaxing in the sun and keeping an eye on my bag of fries.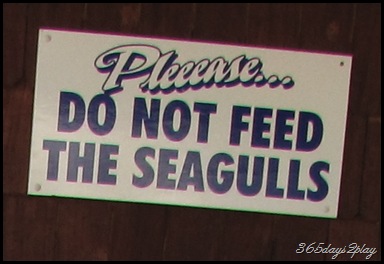 Shucks, how did they know I was going to do that?
Click here for more posts on New Zealand
Mangonui Fish Shop
Over the water, 137 Waterfront Drive, Mangonui
Telephone: 0-9 406 0478
Fax: 0-9 406 0478
Email: mangonuifishshop@xtra.co.nz
Open 7 days a week for lunch and dinner
Only 1 hour from the Bay of Islands/Paihia en route to Kaitaia and Cape Reinga