After lunch at The Fullerton Hotel, we strolled along the One Fullerton area and finally found ourselves at the new Fullerton Bay Hotel. I have to say, it is such a pretty looking place! It has a old world charm to it, everyone knows about the history of Collyer Quay, yet it looks as posh as can be.
Because the Fullerton Bay Hotel looked so nice, we couldn't leave just like that so we decided to enjoy the hotel by having a cuppa at The Landing Point. The Landing Point also serves afternoon tea just like its sister hotel Fullerton Hotel.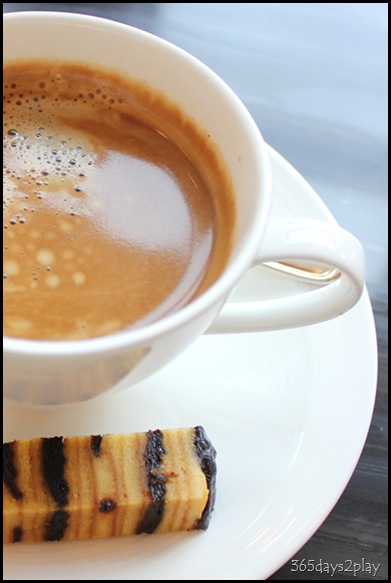 The many things you can do with coffee before drinking it…The coffee cost 10 bucks. Pricey, but then again, no more expensive than most other hotels in Singapore.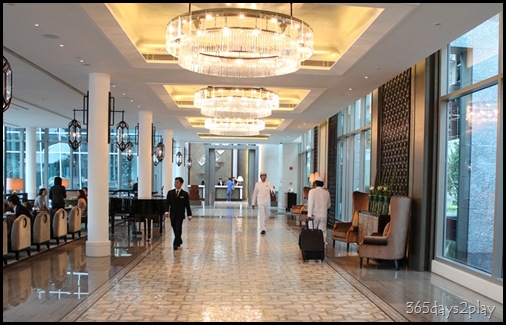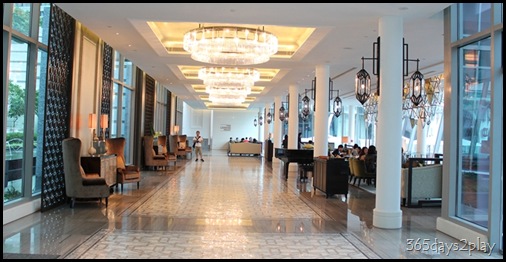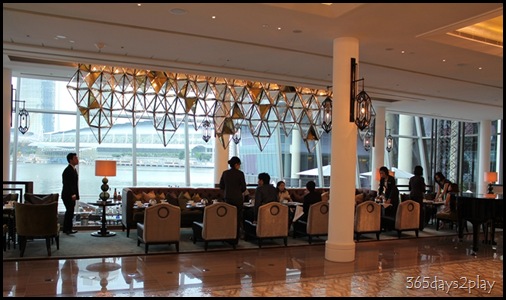 The bellboys' uniforms look reminiscent of times past.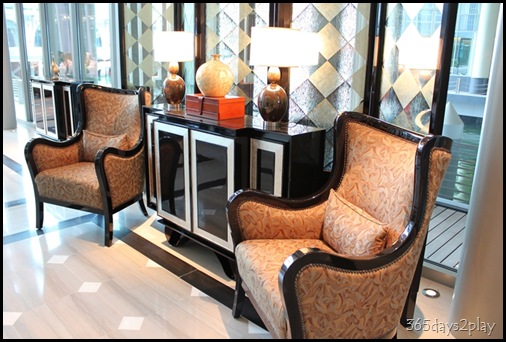 Chairs like these are found all over the hotel. Seems like people love sitting in them and having a picture taken. No less than 5 couples did that during the time we were there.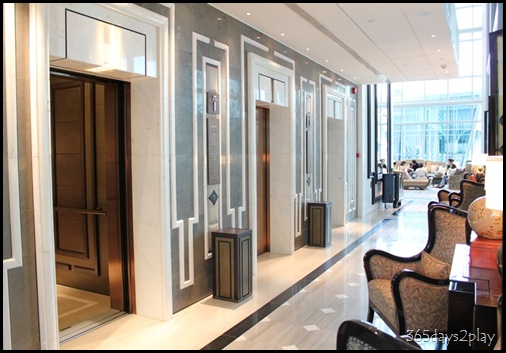 If you want to, you can even find a seat in front of the elevators to scrutinise each and every guest. Or are those seats meant for overly pampered people who can't stand while waiting?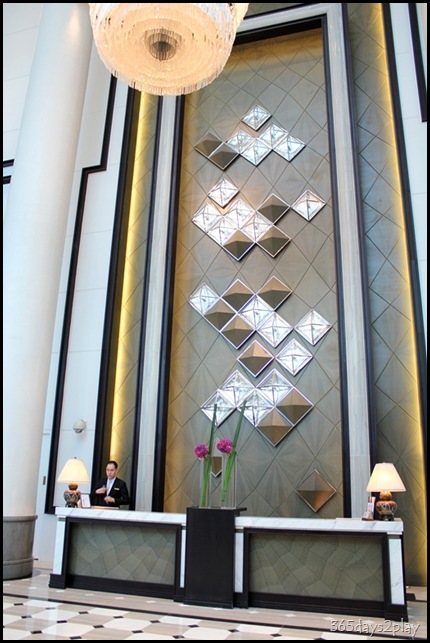 Wonder if I should book a room for Christmas or New Year's Eve?
The Fullerton Bay Hotel Singapore
80 Collyer Quay  Singapore 049178
Telephone: (65) 6333 8388
Facsimile: (65) 6386 8388
Email: info@fullertonbayhotel.com