Here are some pictures of Capella Hotel at Sentosa Island we took when we were having afternoon tea at The Knolls. It is a really nice looking hotel. Most of it is new but I believe the 2 wings that face the driveway are old buildings steeped in history. These buildings were around during World War II during the Japanese Occupation.  But they've done it up so nicely that the whole place looks so posh, you would never have guessed its history.
Capella looks really peaceful. If I had some spare dough rolling around and wanted to spend some time in utter relaxation, this seems to be a good place to do so. I have to admit, Singapore doesn't provide the best of sea views, but if it's a Singapore sea view you want, you definitely won't go wrong with this. Just don't mind the oil tankers in the distance.
The staff here are extremely polite. When we got to the lobby, the doorman personally walked us all the way down to The Knolls, which was a good 1 minute away. I did however encounter some bad service when the waiter tried to polish the tables next to us. The whole restaurant was practically empty, why did he have to choose such an inappropriate time to spray his detergent or whatever, when we were eating at the next table?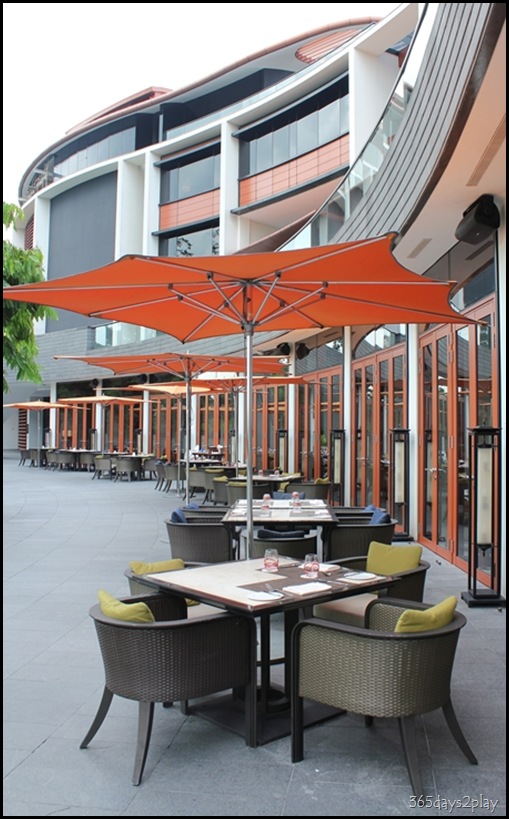 Too hot to sit outside during the day, but I'm sure it'll be nice after 5 pm. I wonder if it's possible to watch the sunset from this side.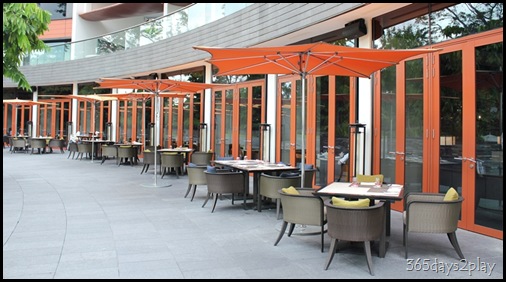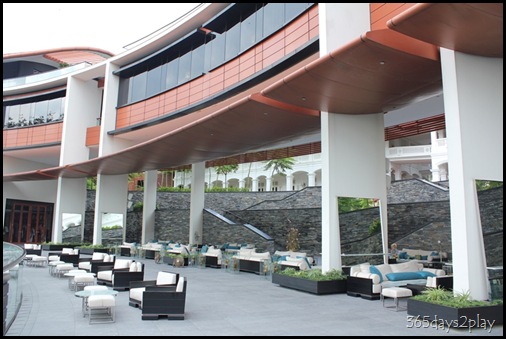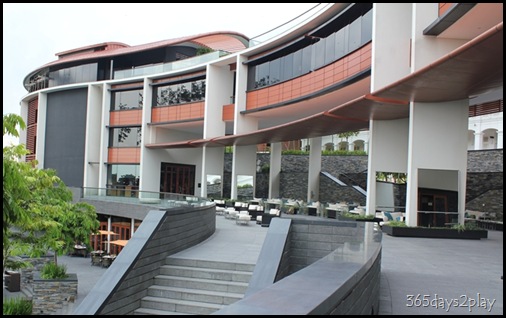 All these seats face the sea, but the plants and trees are pretty tall so you might have to stand in order to get a better view.  
As much as I like rest and relaxation, I am not one to lie on the deck chair all day. That's what the Partner likes to do. For me, the pool is way toooooo inviting. I like to swim and splash around. I have no doubt that I would be one of those people who would try to push the water off the edge of the pool and into the grass down below.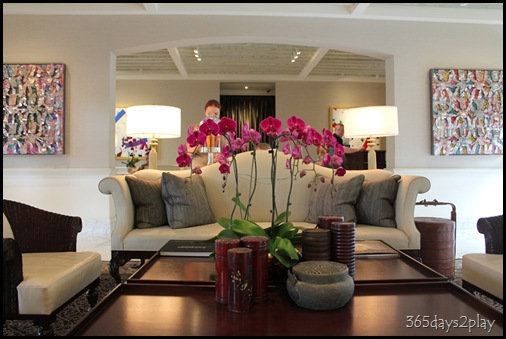 The check-in area. It looks so pretty and tasteful. I love it when decor and furnishings are able to lift my mood.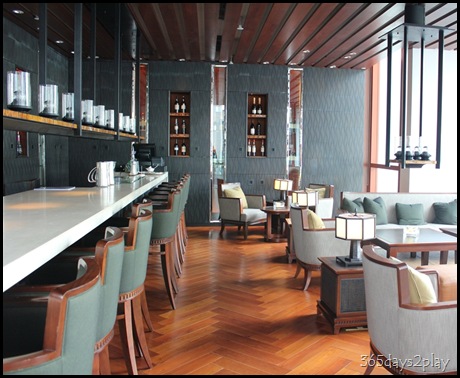 Bob's Bar — Indoor seating area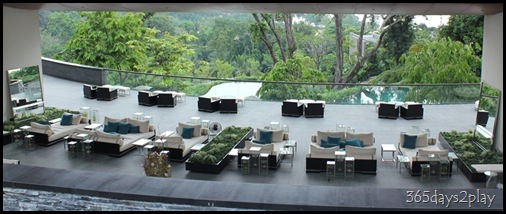 Bob's bar — Outdoor day beds (that are probably only ever used at night)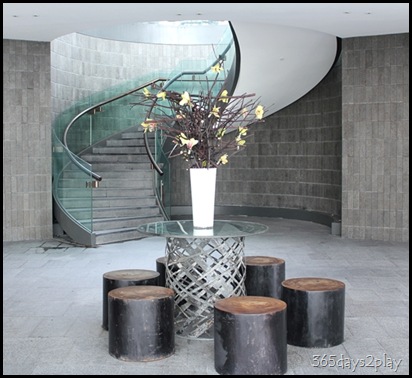 Capella Singapore | 1 The Knolls | Sentosa Island, Singapore 098297 | +65 6377 8888 |