Here are some pictures of Marina Bay Sands mall I took during the Christmas New Year period. Half of the shopping wing, the half near the convention centre, is still not ready. The whole mall is pretty massive. Walking from one end to the other takes some effort! Luckily, the mall is straight so navigating isn't a problem.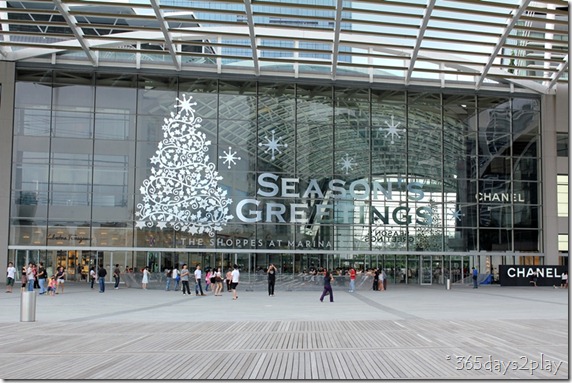 Love the Season's Greetings silver decoration at their front entrance. The letterings are so large, I could even see it across the Singapore river from Fullerton Bay Hotel.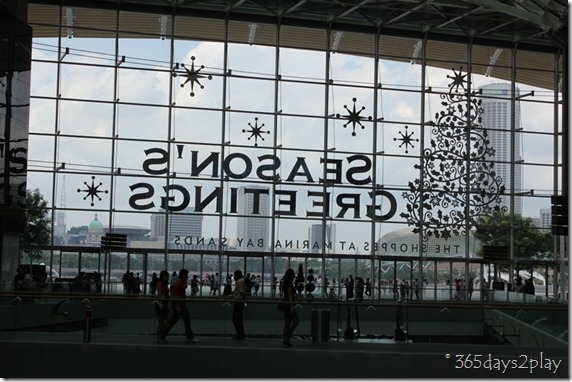 It's cool that you can see the original Singapore skyline from within the Marina Bay Sands mall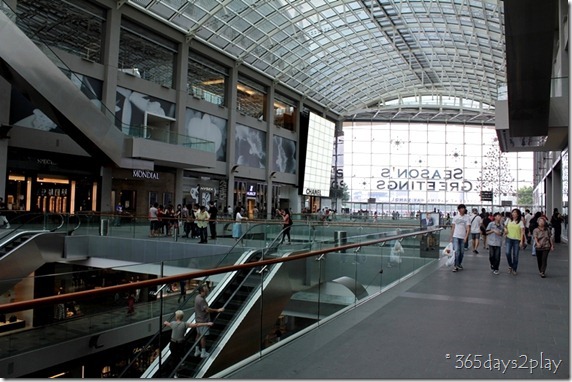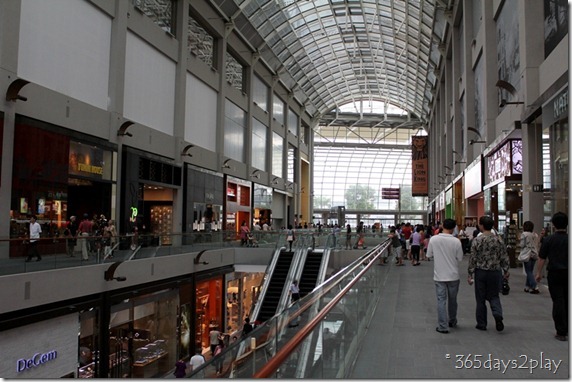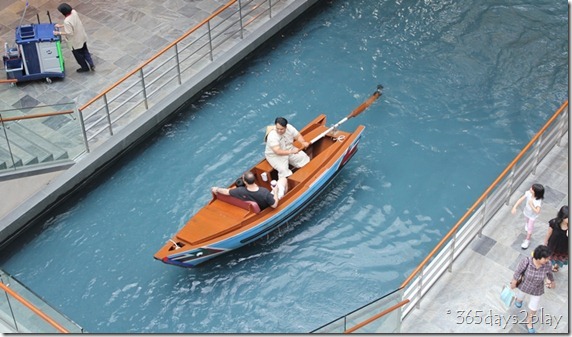 In Singapore, they have been named the Sampan Rides. In Macau and in Las Vegas, they are known as the Gondola Rides. The sampan looks modified. The real Singapore sampans that used to throng the Singapore river don't look like that. I don't know how the paddle even works, being angled in this manner. I suspect the currents push the boat along.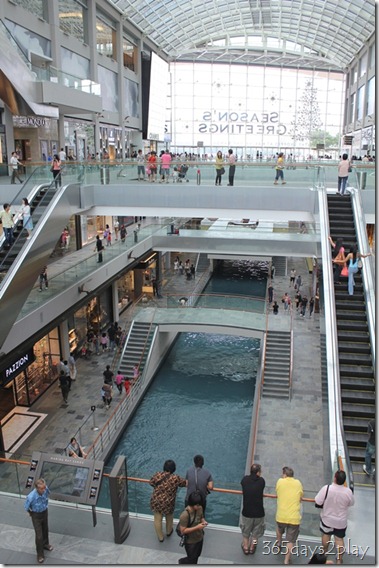 People waiting expectantly for the next sampan to appear.
The Daniel Boulud DB Bistro Moderne — Read my review here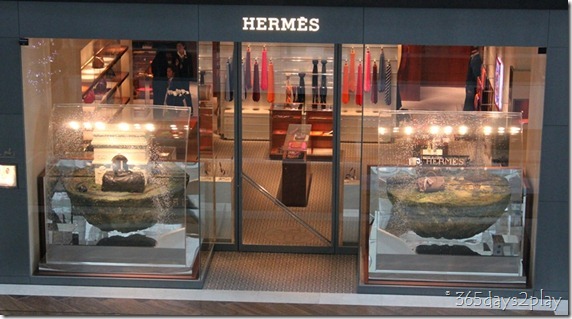 Can't quite see it from the photos but the things on the side were spraying tiny foam balls to resemble raindrops.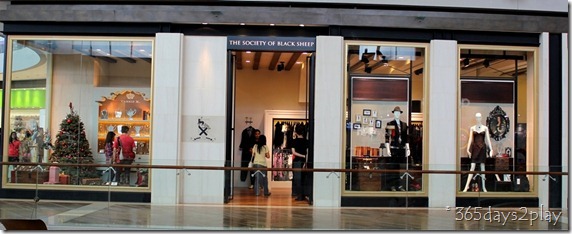 The Society of Black Sheep. What a quirky name for a clothing store.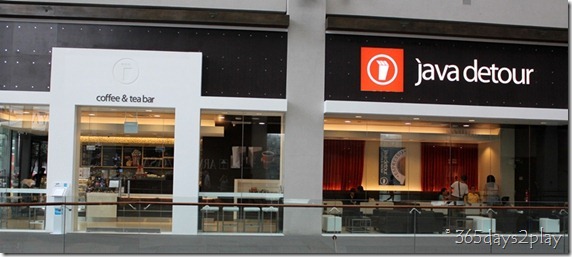 Java detour, coffee & tea bar
The foodcourt Rasapura Masters and the skating rink. Dining here must surely be out of the ordinary. Look how close the skaters are! Wonder if people get shocked and choke if someone accidentally bumps into the glass…

The rink isn't made of ice btw, it's some synthetic slippery material. Guess that means it's eco-friendly.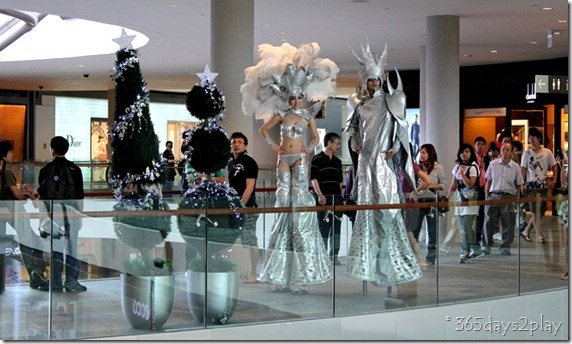 Tall robots. Many people were snapping away at them, especially at the lady.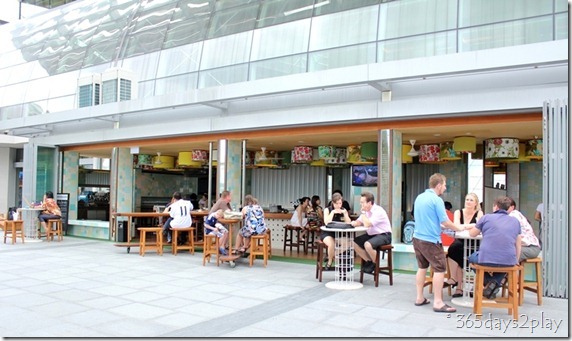 Some alfresco bar cafe on the outside of Marina Bay Sands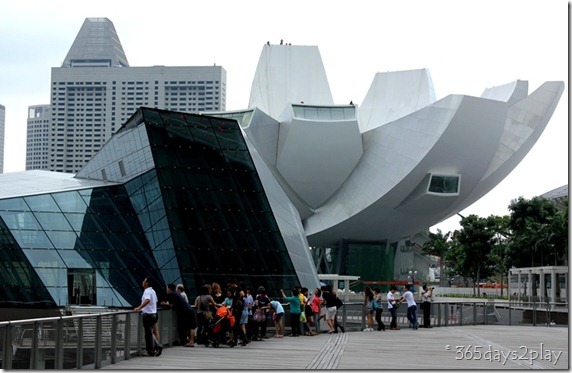 The upcoming ArtScience Museum.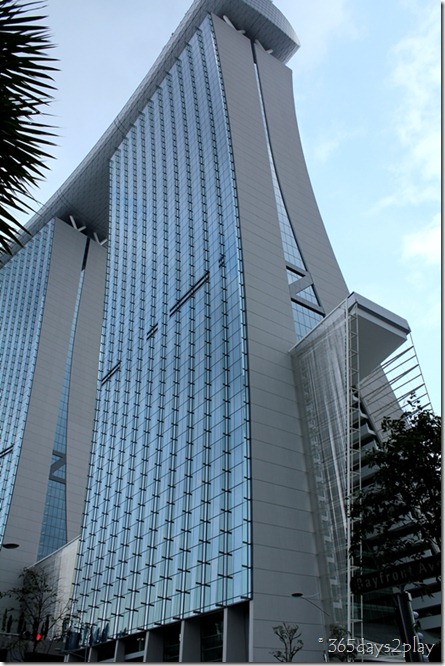 The Marina Bay Sands hotel. Will post a review on my stay there soon!
Marina Bay Sands
Email:inquiries@marinabaysands.com
Tel: +65 6688 8868
Address: 10 Bayfront Avenue, Singapore 018956
Check out 365days2play's other posts on Marina Bay Sands
Daniel Boulud DB Bistro Moderne