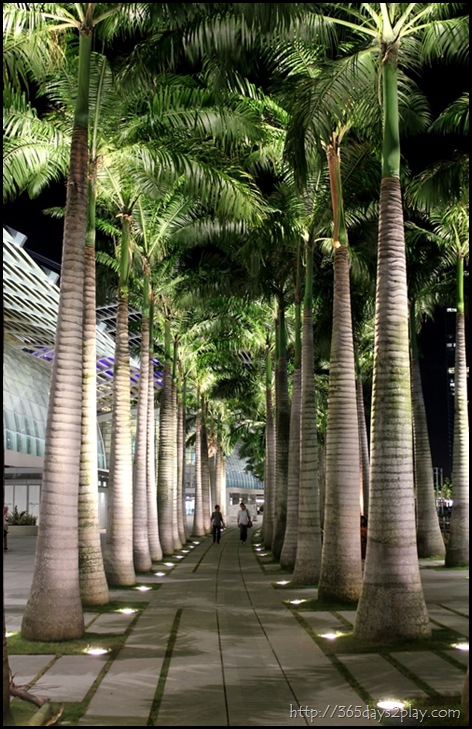 Welcome….to Marina Bay Sands. I just love these palm trees! I feel instantly transported to a land far away. And it really makes a difference viewing this at night. I totally missed the trees when I was there in the day time, and only did they exude their alluring appeal at night.
The Shoppes in front and the Marina Bay Sands Hotel at the back.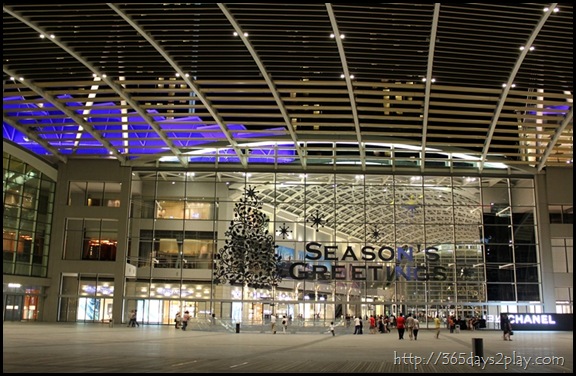 Season's Greetings decor looks good both at night and in the day.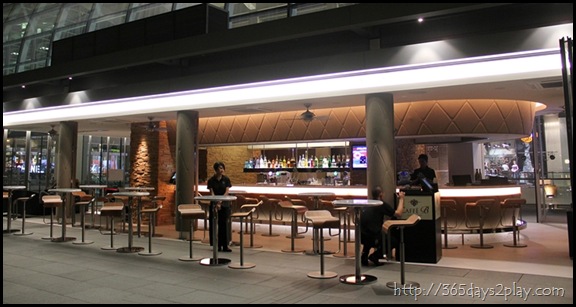 Caffe B has both alfresco seating as well as indoor restaurant area 1 floor down.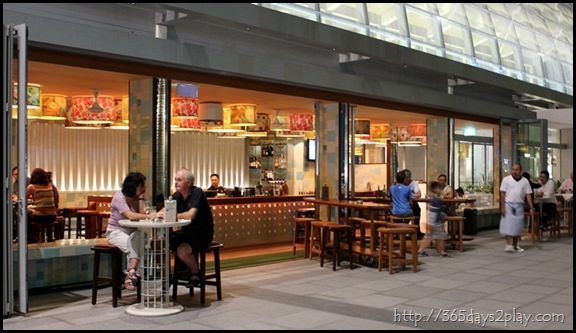 Alfresco Cafe and Bar just on the outside, facing Shenton Way.
Marina Bay Sands
Email:inquiries@marinabaysands.com
Tel: +65 6688 8868
Address: 10 Bayfront Avenue, Singapore 018956
Check out 365days2play's other posts on Marina Bay Sands
Daniel Boulud DB Bistro Moderne
Check out my photos of Marina Bay Sands during the day
Check out my photos of Shenton way in the day and Shenton Way at night. Photos are taken outside Marina Bay Sands Shoppes.