Actually, this is not the 2nd time I've been to Hosted, but rather at least around 10 times, thanks to the fact that there are very few restaurants around my office area. The last time I posted, it was for a colleague's farewell party. This time round, it was to celebrate another colleague's birthday.
We took up an entire row of tables, amounting to about 15 people. I was amazed to find that the entire Hosted was packed to the gills, with another 2 big groups of people also celebrating and event of some sort. I guess when people start asking what's good to eat around Mapletree Business City, Hosted's name starts coming into mind, which is good for them as for the last half of a year, the place has never been more than half full.
They used to have a set lunch menu where you could choose a mains from the main menu and add $5 for a soup, dessert and drink. Not anymore. Now, for $20, you get to have a soup, choice of one of 2 mains and a dessert. If you like the main course offered in the set menu, this is definitely better value for money than ordering from the main menu. Since there are only 2 main courses to choose from, it's a good idea to call in advance to see what they are serving that day.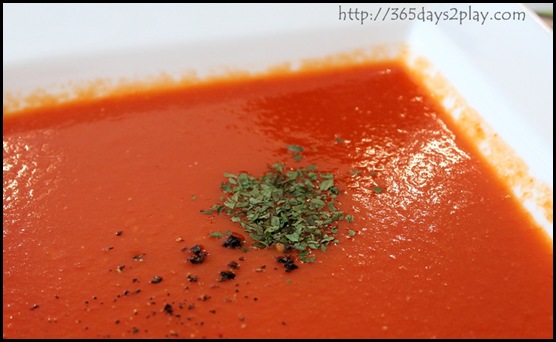 Soup of the Day — Tomato soup. Initially, it seems the soup is slightly sour. But it actually grows on you such that in the end, I finished the entire bowl of soup. It tastes so healthy too, with detectable bits of pureed tomato.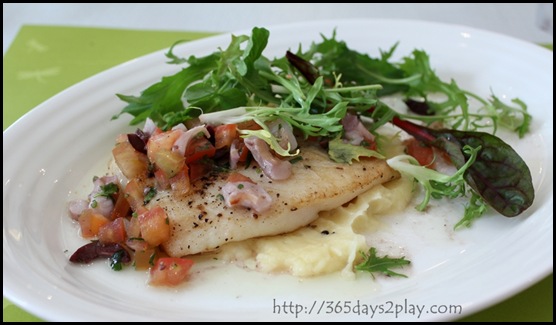 Pan-fried dory fish with potato mash and diced veggies — Absolutely loved the fish. Tasty, tender and cooked just right. Every mouthful bursting with flavour. The potato mash was also very delicious, wish there was more of it! The diced tomatoes on the side added a nice zing to the whole dish. If there's any grouse, it would be that the fish was too oily. After finishing the whole dish, I noticed a pool of oil at the side of my plate!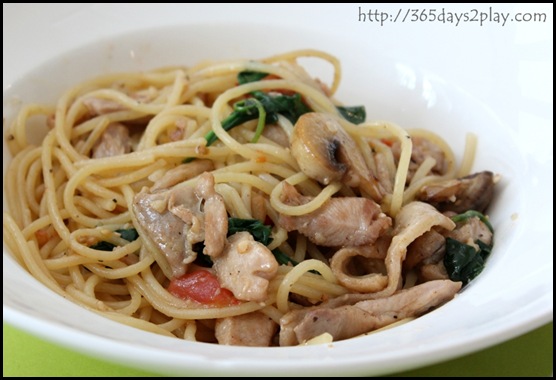 Aglio Olio Pasta with chicken — Didn't try this but heard that it was pretty good but not as good as the fish.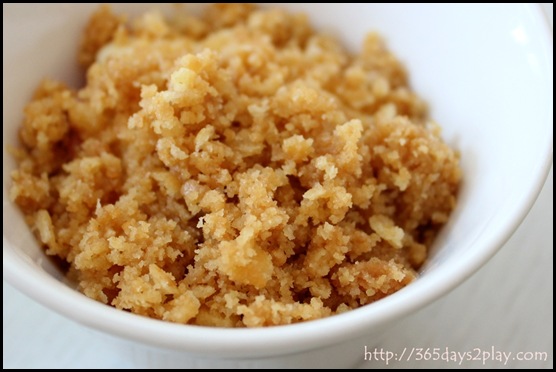 Lemon Curd Dessert Crumble — Interesting dessert. The crumble is nice. Beneath it was the lemon curd. In general I don't like custardy textures mixing around with hard textures. Ignoring that, I thought the lemon curd taste was pretty good. Well I finished the whole bowl. I'd prefer a chocolate cake any day though.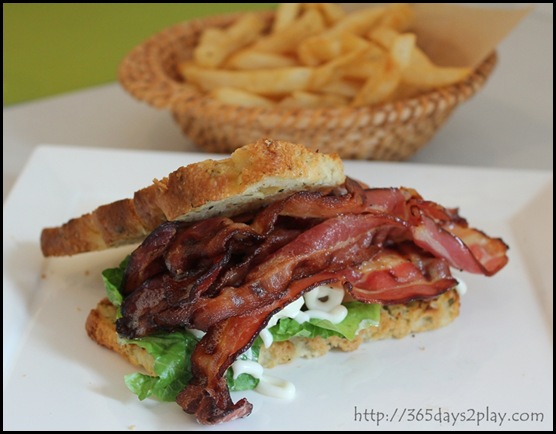 Ok this was what someone had some months ago. It looks like all bacon but I believe there was some meat hiding somewhere in there…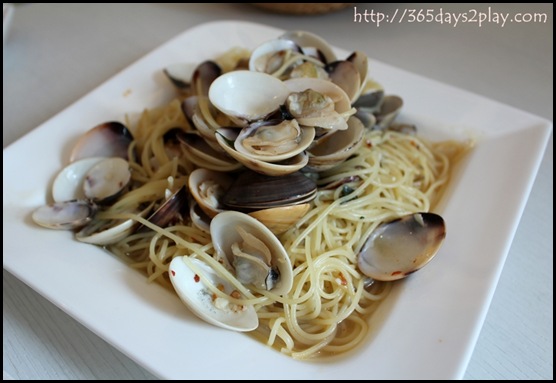 Capellini Vongole $20 — It was just so so. With Vongole, I am always looking forward to a flavourful tasting broth, but this one was pretty bland. This was also taken some months ago and I don't know if they have since improved their cooking.
Mushroom Soup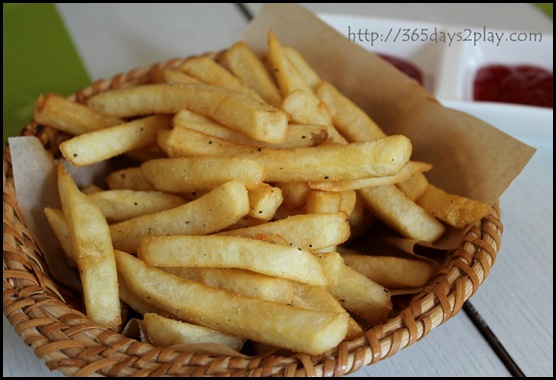 Yummy Fries that came with the burger! They sure aren't stingy with the fries. I love fries that look like these. Crispy exterior with a fluffy interior. Never mind if they are not fluffy inside, they must definitely be crispy outside! I just hate soggy fries!
Read about my previous visit to Hosted on the Patio!
Hosted on the Patio
Mon — Thu:     11:30am — 2:30pm  |  6:00pm — 11:00pm
Fri — Sat:         11:30am — 2:30pm  |  5:30pm — 12:00am
Sun:                Closed
Happy Hour:   6:00pm — 8.00pm (Mon — Thu)
991B Alexandra Road #01-10
Singapore 119970
Tel: (+65) 6276 7337
Fax: (+65) 6276 7336
Email: bookings@hosted.sg