After a gruelling Saturday back in the office, I rewarded myself with a dinner at the newly opened Vineyard restaurant that is located within HortPark. I've been to HortPark several times in the last few years. It is like a mini botanic gardens. I don't really know how they make money, and it seems that the plant shop has since closed down. Nevertheless, it's still a nice place to go to especially in the evenings.
While waiting for our meal to be served, we got to enjoy a wonderful sunset directly from our seats. I can imagine how much more breathtaking it must look if we were up on top of a hill. Isn't it amazing that the sky can display such colour and vividness in a span of only 5 minutes? You have to get the timing just right, miss the sweet spot and the show's over.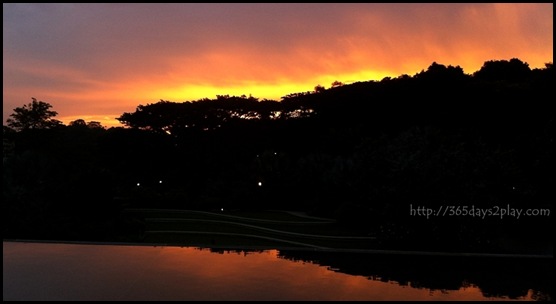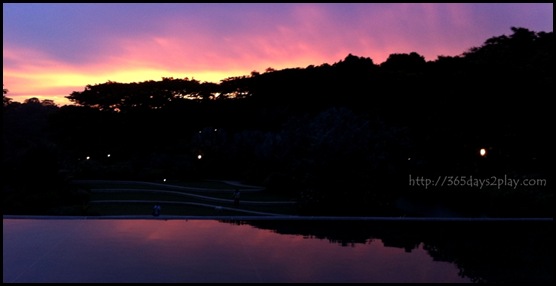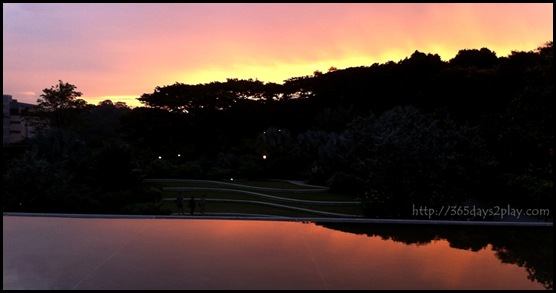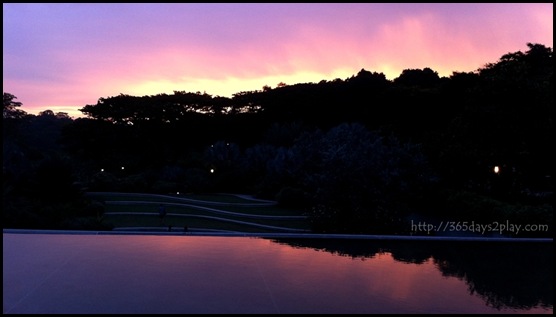 Al fresco seating area. Definitely worth sitting outside for. It wasn't that hot either with the night breeze.