After our leisurely stroll from Grand Copthorne Waterfront down to the more populated parts of Robertson Quay, our parched throats signalled their discomfort. Being the self proclaimed foodie (I appoint the Partner to be chief payer), I immediately switched on my radar to detect the nearest cafe.
In this case, it was quite an easy task as Robertson Quay has quite a number of cafes to choose from. I didn't want a large cafe, just a small cafe specialising in drinks, and we found it in Toby's Estate. It's not hard to miss as its in the old godowns that flank the river.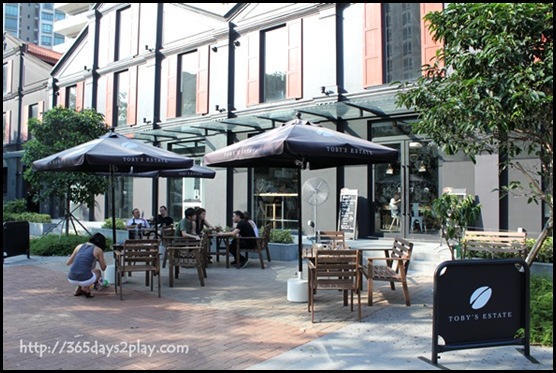 Toby Estate Singapore originates from Australia, Sydney. Humble beginnings indeed when you hear that Toby Smith started out using his mother's garage more than a decade ago. According to their website, they are passionate gourmet coffee roasters, tea and chocolate merchants. They focus on high-quality brews made from their signature roasted blends and techniques.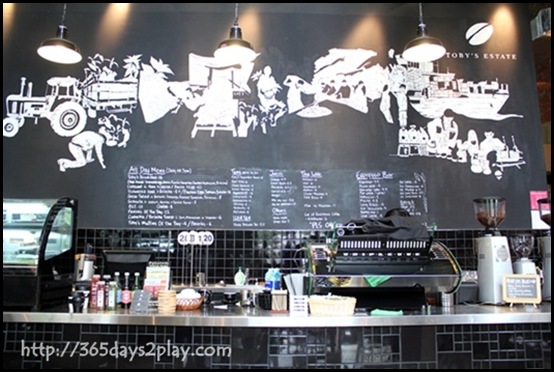 Check out Toby Estate's menu. Okay I suppose the words are too small so click on the picture below.

Or click here if you want to see the beans you can buy.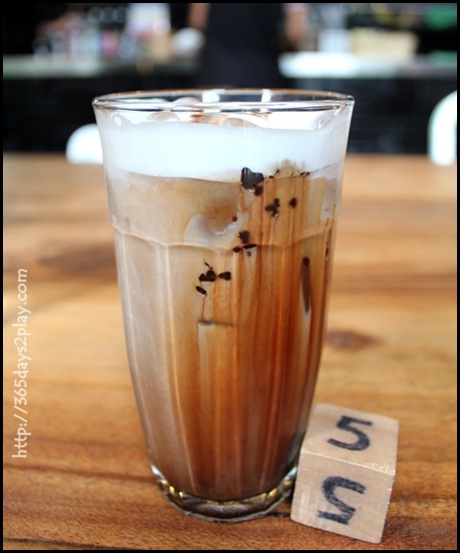 As for me, I was there just for a simple drink. The Iced Cafe Mocha $6.50. A very pleasant and refreshing drink, with enough such that both of us could share.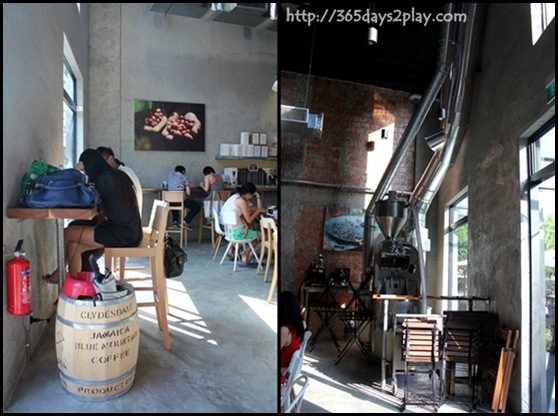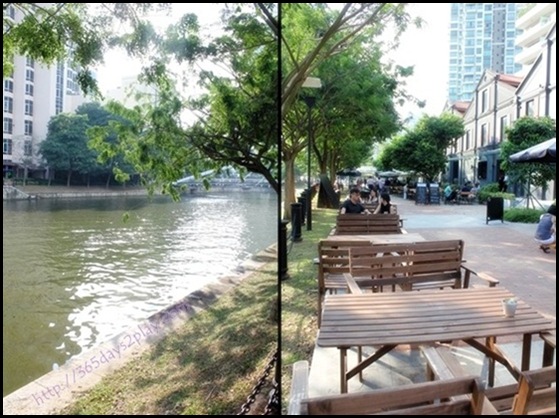 Toby's Estate Asia
8 Rodyk st. #01-03/04
Singapore 238216
Phone: +65 66367629
Email: rodykst@tobysestate.com.sg