I don't know about you, but I have a soft spot for all things British! I love the country, I love London, I love the quaint countryside, I love the British cooks  (Nigella, Jamie, Hugh Fearnley). Three times I've been to the UK for holidays, and I still yearn to go back again. I have also been to New Zealand 3 times, and next week will be the 4th trip. But I always tell the kiwi Partner that the grass in England is greener. Serious!
Did you manage to catch the Queen's Diamond Jubilee on TV? My parents were glued to the TV even until past midnight! Such is the fascination for the British Royal family, who aren't related to us in any way! The Partner likes to tell me that he has royal blood, but what's the use of that if he can't show me my room in the castle?
Anyway, one place in Singapore you can indulge in a bit of British is at Marks & Spencer. I love it when it's Easter and Christmas. All their goodies are packaged so nicely and always so festive looking. This time round, thanks to the Queen's Jubilee and the upcoming London Olympics, Marks & Spencer has also churned out quite a few new British treats.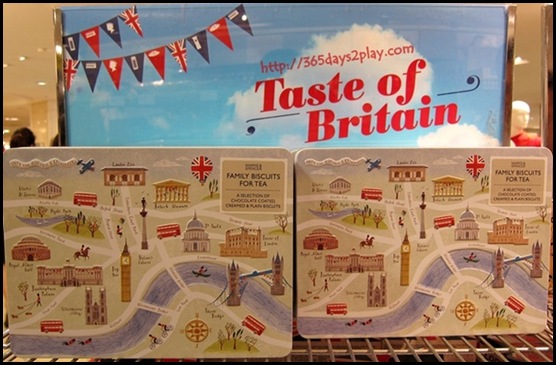 These Family biscuits for tea were going at $37. My GUY friend was lusting over these tins for the last 1 week and he finally succumbed to buying one today. It certainly is a pretty tin but is it worth $37?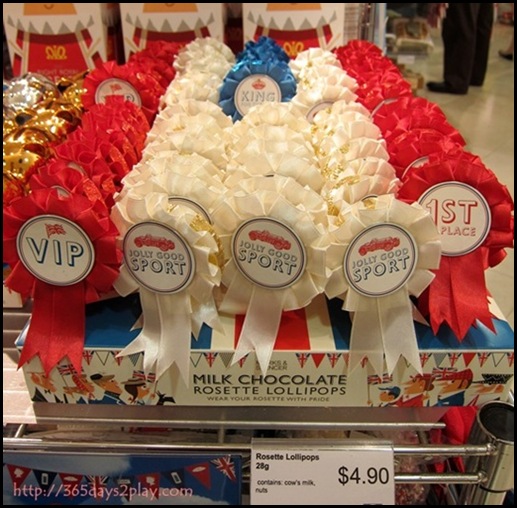 Something cheaper if you still want to buy something. Milk Chocolate Rosette Lollipops. Great fun for wearing too. Like so.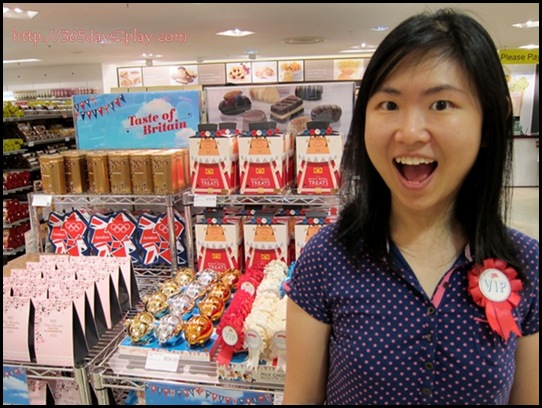 VIP, if I say so myself.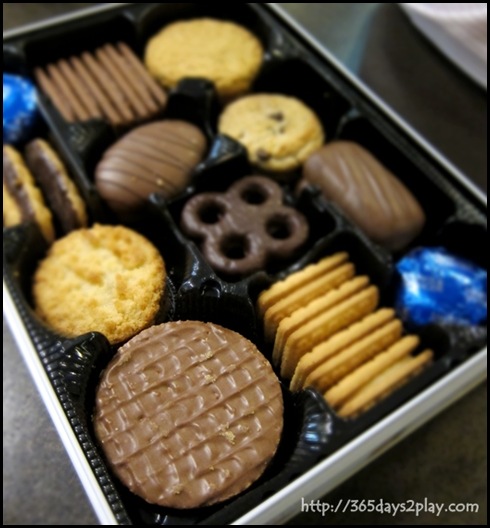 This was what was inside the Family Biscuits for tea tin. About 3 or 4 pieces per flavour. For $37, you could probably get many more biscuits if you get them in the normal packaging. Guess the money goes into the novelty of owning the pretty box. But seriously, don't you feel like going on a picnic when you see these nibbles? I really could do with a picnic. That would be so British!
They already know what people like me are up to, so they've even prepared wine glasses for sale. $4 only and made of glass. Cheap enough to buy on a whim. I love the pink capped bottle!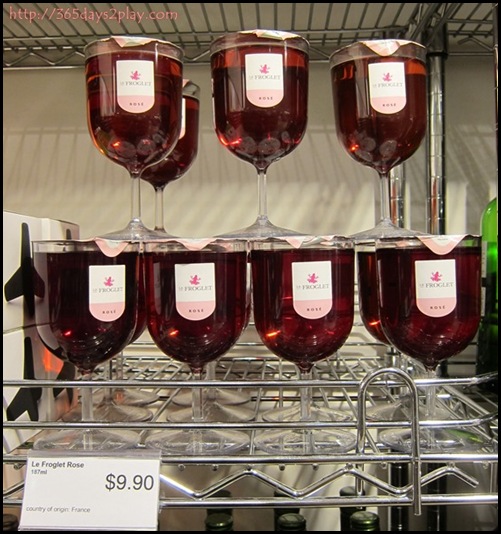 And if you don't even want the hassle of dealing with the wine bottles, just get this rose in a plastic cup! Wow, imagine if you have this for your picnic. It will be transformed from a sweaty Singaporean picnic into an atas tai tai chit chat session!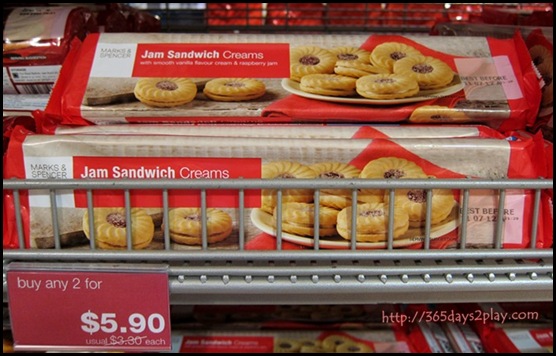 The jam sandwich creams are my favourite cookies at Marks & Spencer. Love the sweet sticky jam encased in between 2 pieces of shortbread type cookies. Really delicious! Pile these high on a plate and you would have a nice looking dessert platter!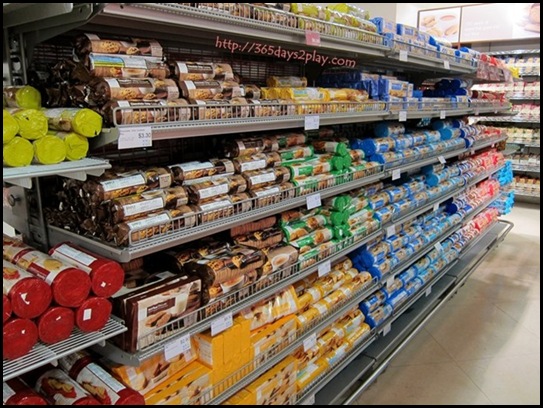 But there're actually so many more to choose from. And quite cheap too..usually about $3 or less.
And not forgetting the jams and marmalade to go along with the English Breakfast tea?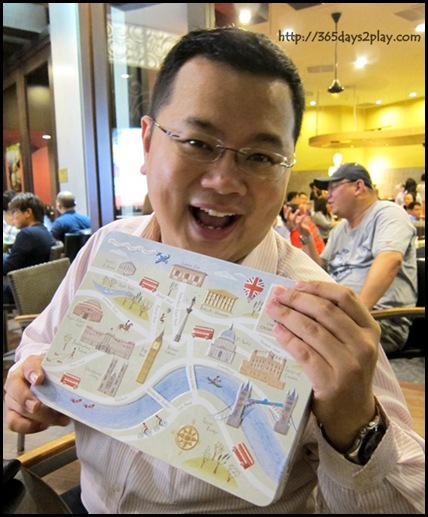 To end off the post, picture of a very happy customer.
Ok, so who's up for a picnic at the Botanic Gardens with me?
If you've enjoyed this post, help vote for me for the top food blogger award at the Singapore Blog awards organized by Singapore Press Holdings. Click VOTE ME and it's only successful when you see the word VOTED! Thank you!