My friend wants a good brunch recommendation and he's so fussy. All the places I've posted recently somehow don't interest him, either due to location or them being too popular and hence overly crowded. Here's a quick pictorial on Antoinette. Perhaps this suggestion can stuff his mouth, literally.
Antoinette has a very Parisien/tai tai type of decor. It's the perfect place for afternoon tea with friends, especially on a weekday. Nothing beats living it up like a lady of leisure when you can enjoy afternoon tea on a WEEKDAY.
Enjoy the pictures but make sure you scroll down to check out the best Crêpes in town.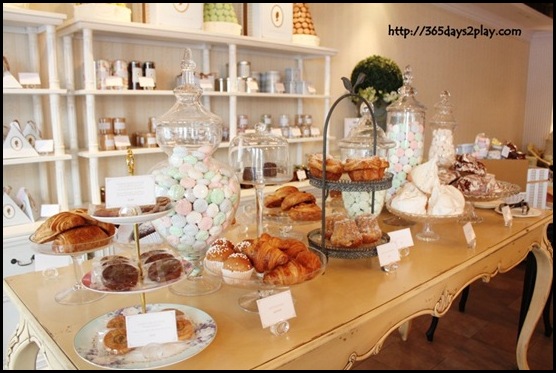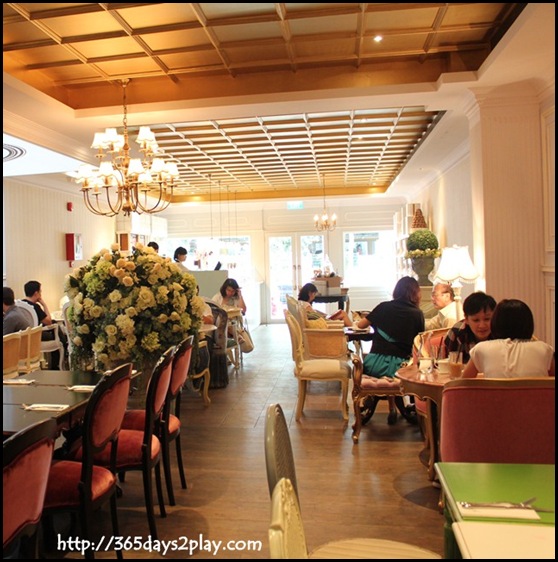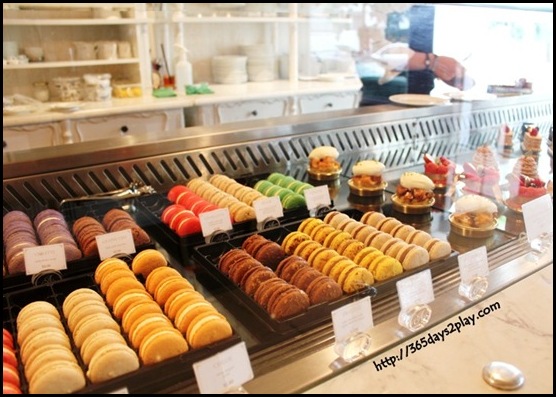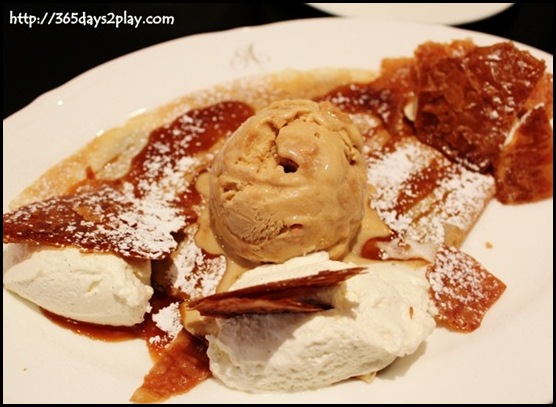 I had this Nougatine Crepes Sucree (Sweet Crepes), filled with Nutella, salty caramel, caramelised filo, nougatine ice cream and vanilla creme Chantilly. Think it cost about $18 or so. If you're thinking of having a good dessert, or you just want some loving, ORDER THIS.
THIS IS THE BEST BEST BEST MOST WONDERFUL BESTEST SWEET CREPE I have ever eaten in my life!
I mean this is chock full of wonderful comforting stuff. First of all, there's a heap load of Nutella inside the crepe, you can't really see it in the picture because it's hiding inside. Every slice of the crepe rewards you with a mouthful of the Nutella. The crepe is like a vehicle for you to shove Nutella into your mouth without being rude. This itself is so pleasurable already, but WAIT. There's more. Much more. There's the Nougatine ice cream, so you must find a way to save some crepe to go with the ice cream. AND then there's the Chantilly cream. THREE DOLLOPS of Chantilly cream. Seriously, this was so sinful I had to admit defeat. I could not finish it on my own. I ploughed through 2 Chantilly creams, half the ice cream and 3/4 of the crepe. It was so good.
My friend ordered the Antoinette's Breakfast for $21. Comes with bacon, sausage, eggs, pain de mie and a selection of viennoiseries, AND orange juice/coffee/tea/hot chocolate. It's available all day.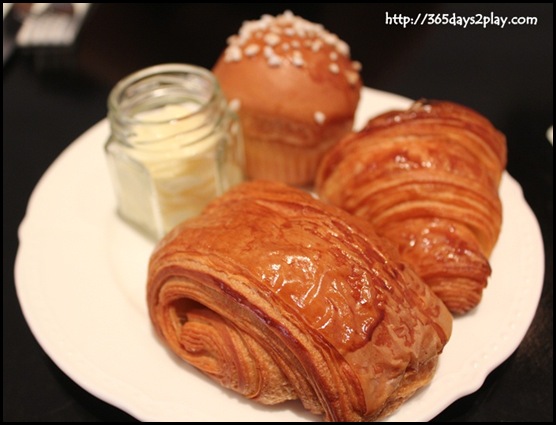 For $21, I think this was a very good order too. Seriously, 2 people could share this.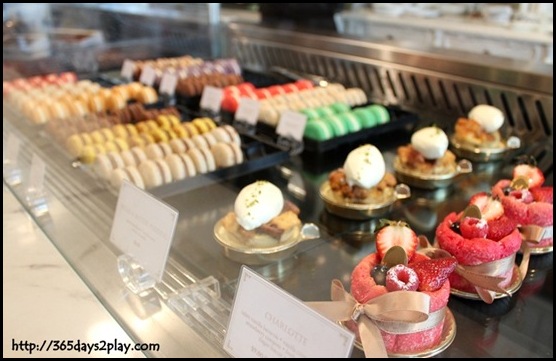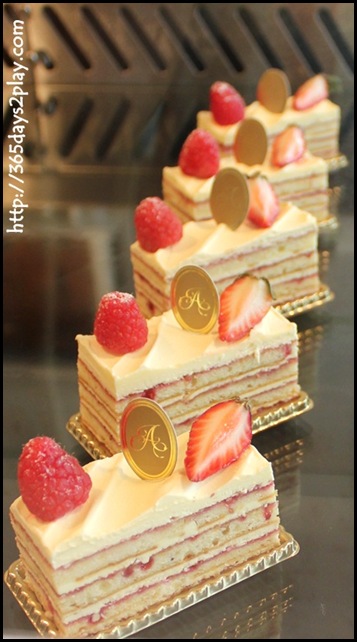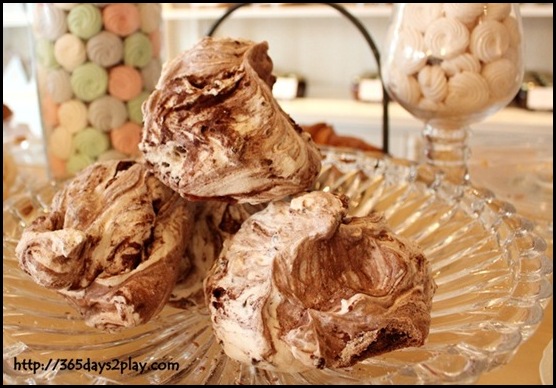 Antoinette at Penhas Road
Address: 30 Penhas Road (off Lavender Street), Singapore 208188
* View Map *
Operating Hours:
Monday to Thursday — 11am to 10pm
(Last order – 9.30pm, last seating – 9.45pm)
Friday and Eve of Public Holidays — 11am to 11pm
(Last order – 10pm, last seating – 10.45pm)
Saturday — 10am to 11pm
(Last order – 10pm, last seating – 10.45pm)
Sunday and Public Holidays — 10am to 10pm
(Last order – 9.30pm, last seating – 9.45pm)
Reservations:
Highly recommended, 1 week in advance.
Telephone Number:
(65) 62933121
*Reservations taken for lunch and dinner
  only at Penhas Road outlet.
* Penhas Road * Mandarin Gallery * Scarlet Hotel * Palais Renaissance *