This is going to be a series of posts from the Resorts World Genting trip I partook in last week, courtesy of the Resorts World people.
First up, pictures of the Genting Outdoor Theme Park. For the record, I have not been to Singapore's Universal Studios. However, I have been to the Universal Studios in both California as well as Orlando. If there's one thing about theme parks, it's that you usually have to do a lot of lining up. If the queues are long, they might even snake out into the open, beyond the shelter of the ride's waiting area.
Genting's Outdoor Theme Park obviously isn't as awesome as that of Universal Studios and Disneyland. But most people aren't expecting that anyway. It's just a nice little Theme Park, good for tourists looking for a short getaway. It does have the thriller roller coasters to satiate the dare devils, as well as placid family rides for the kiddos. For me, I just loved being outdoors in the cool, crisp mountain air. It's been a while since I've stepped into a theme park, the last being in 2007, Gold Coast Australia's Movie World and Dream World.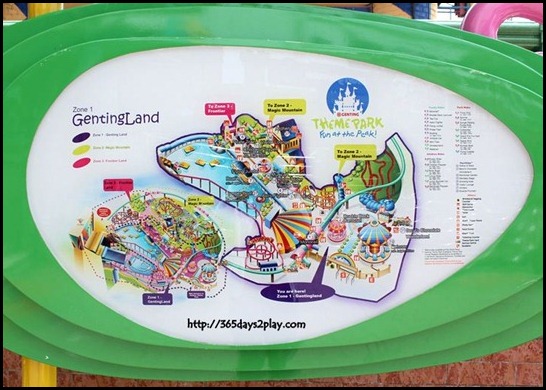 Always study the Theme Park map first so that you know how to maximise your time. Don't want to spend half the day on something average, only to find out that you've missed the star attraction.
Water rides seem to make up more than 1/3 of the rides at Genting.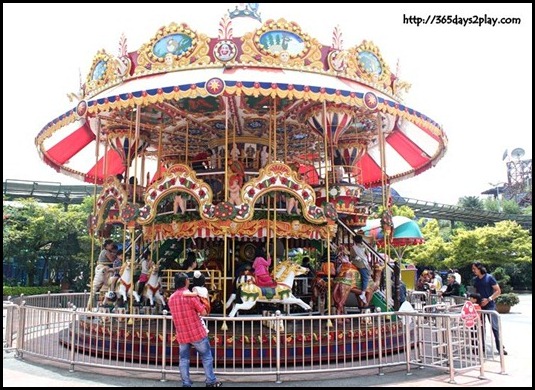 A 2-tier merry-go-round/carousel.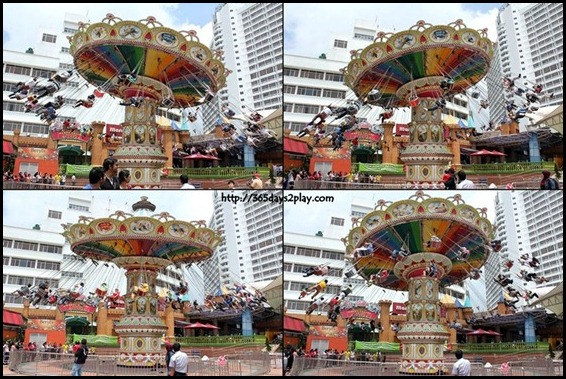 This ride doesn't look scary to me, but the people on it were screaming like mad.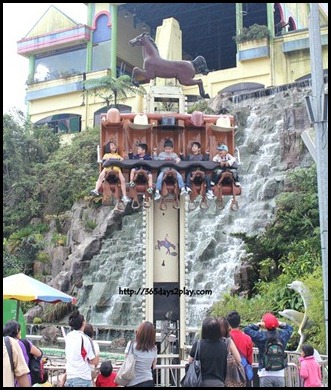 A kid's version of the high drop…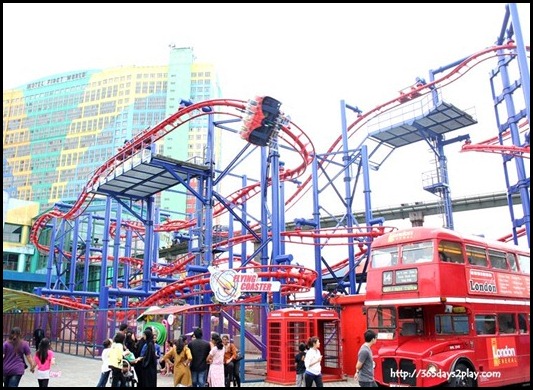 This looked like one of the more scary roller-coaster rides at Genting, full of twists and turns.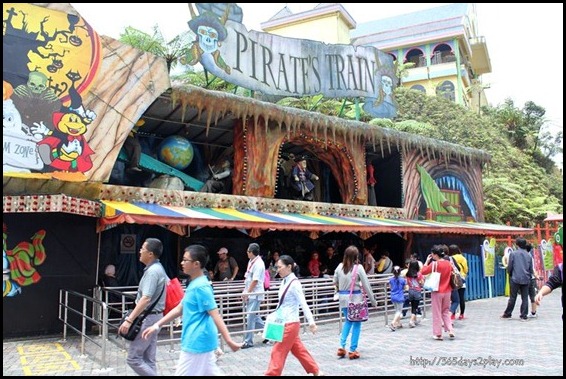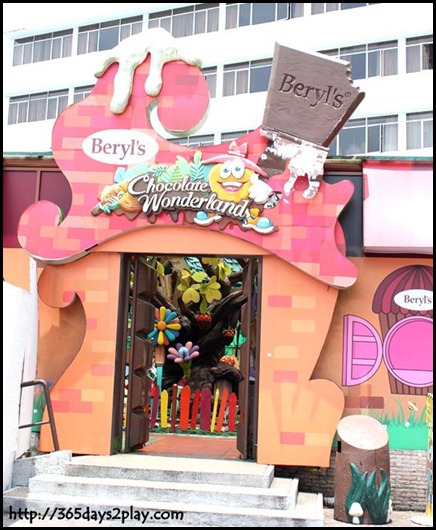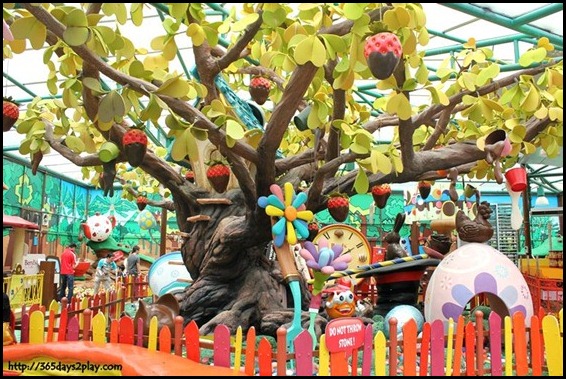 Beryl's Chocolate Wonderland was a bit of a let down. It's just a plastic exhibit really. I was expecting it to have live demonstration of chocolate making or something.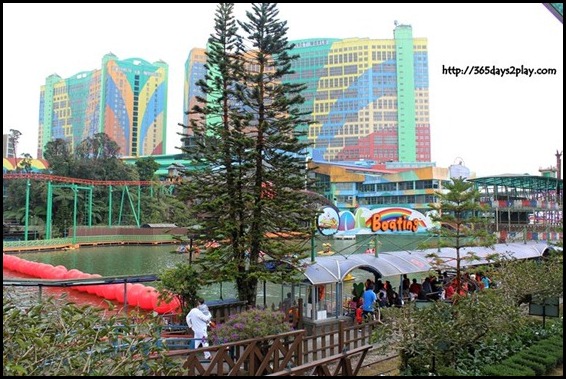 Bumper boats as well as Paddle Boats. We joined the queue for the bumper boats but it was just too long! More than 1 hr we would have had to wait, so we left after 5 minutes. Check out the First World Hotel in the distance. There are 2 towers and we stayed at Tower B.
Costs RM50 for an adult ticket for the Outdoor Theme Park. Click here for more Genting Theme Park ticketing info.