I spent SIX hours selecting gowns for the photoshoot and even after the 6 hours, I wasn't exactly sure if I'd made the right choice. I hope the photographer is good enough to make the photos look stunning regardless!
So at 9pm, we stumbled out the studio in Tanjong Pagar and tried to find something to eat. We had previously dined at this fantastic ramen place at Orchid Hotel a week ago (more about that in another post) so we had to bypass it. I was SO SO glad to find a cafe still open at Orchid Hotel.
Two Blur Guys is pretty new. Well Orchid Hotel is pretty new too. I heard it is a budget business hotel. Anyway, the menu is pretty limited, and their signature dishes are their burgers. The name of the cafe may make you think twice about dining there, but let me summarise our experience by saying that Two Blur Guys makes one of the BEST BURGERS in town! For the price that they charged, which is about $10-$12 per burger, it was the best cheapest burger I have ever tasted. And even if it wasn't the cheapest, it was still the best burger I have tasted in a long time. And the buns are delicious even on their own! Really special bread they have there. LOVE LOVE LOVE the burgers, and I'll definitely be back again. One of the few places where I'm salivating as I blog about it!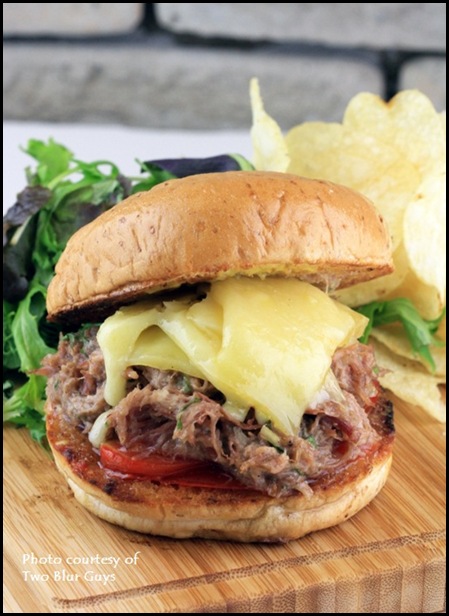 Duck Rilette Burger $10.50
Two Blur Guys is 5 minutes from Tanjong Pagar MRT Station. The shop occupies a space in Orchid Hotel, but faces the main road, right next to the traffic lights so you won't miss it!
Oh I just perused their website and it seems that their chef consultant is Chef Jimmy Chok! No wonder their burgers are comparable to restaurant quality burgers, if not better.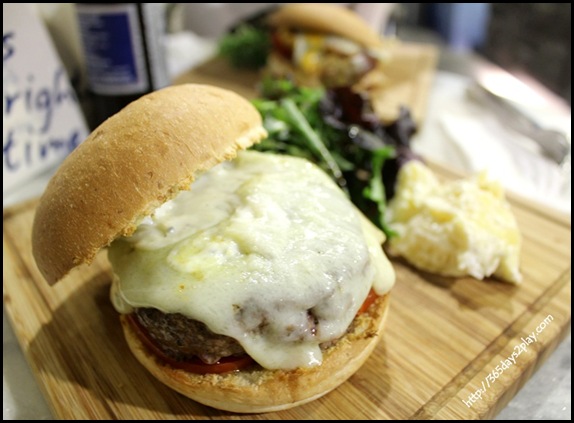 Prime Beef Burger $12.50
Prime Beef Burger topped off with Gruyere cheese, sweet relish and truffle mayo sauce. Served with mesclun salad drizzled in special balsamic mix with olive oil, and potato salad. I had this. Asked for the mince to be done medium. The meat was so juicy that juice was dripping out with each bite. I love the freshness of the meat and the deep flavour. That the meat wasn't greasy or oily was another huge plus point. They were also very generous with the Gruyere cheese. As you can see it was all over the patty. I just couldn't stop wolfing down this delicious burger. And the bun itself was amazing. I really could imagine eating the bun on its own, perhaps for breakfast if I'm rushing to work.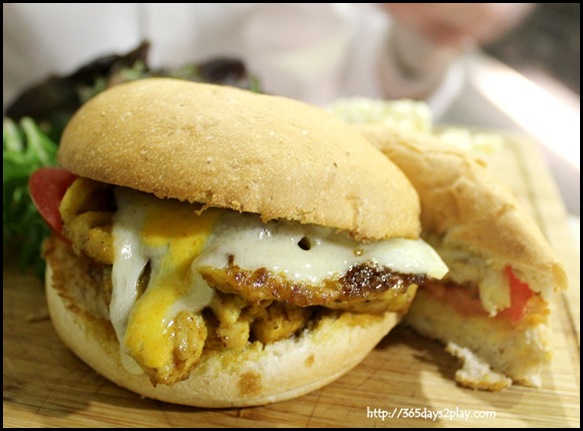 Grilled Spice Chicken Burger $11.50
Seasoned with a special spice mix, the chicken thigh was grilled till succulent. Topped with Gruyere cheese and curry mayo sauce. Served with mesclun salad drizzled in special balsamic mix with olive oil, and chips. The Partner had this but I got to try a small slice. Also very very tasty, with the chicken being super tender. There was perhaps a little too much curry mayo sauce and the burger got a little heavy towards the end.
Two Blur Guys also serves a number of other burgers. I got these pictures off their website. Hope they don't mind! The duck rillette burger and the pulled pork burgers look fantastic. I really do want to try more of Two Blur Guys' burgers soon.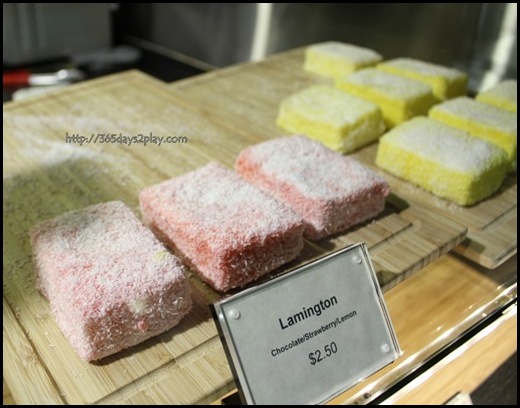 Lamingtons $2.50
We were in luck when we were there and got to try the Lamingtons on the house as they were getting rid of old stock. Believe this is the 2nd time trying a lamington, but I can't for the life of me remember how it tasted the 1st time. I'm not quite sure if I like lamingtons. They seem to be sponge cakes covered with dessicated coconut. Not bad and probably would be quite nice with a cup of tea, when you just want something light.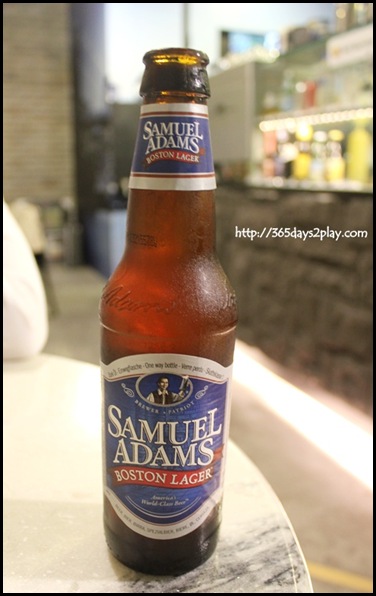 Samuel Adams Boston Lager $12
Ordered a beer to help our burgers slide down easier.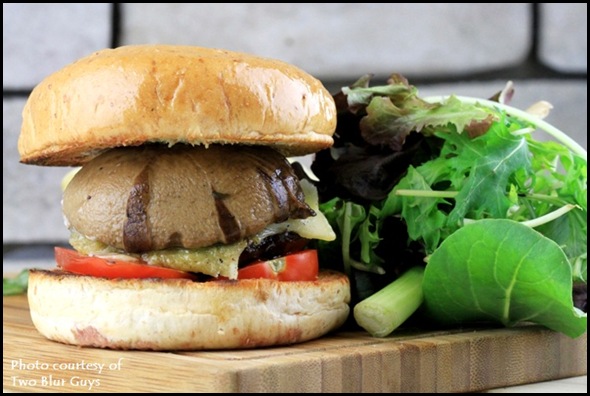 Portobello Mushroom Burger $9.50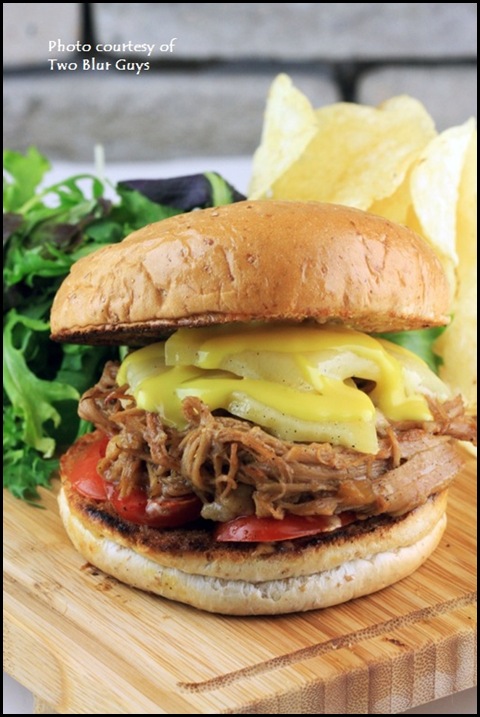 Pulled Pork Burger $11.50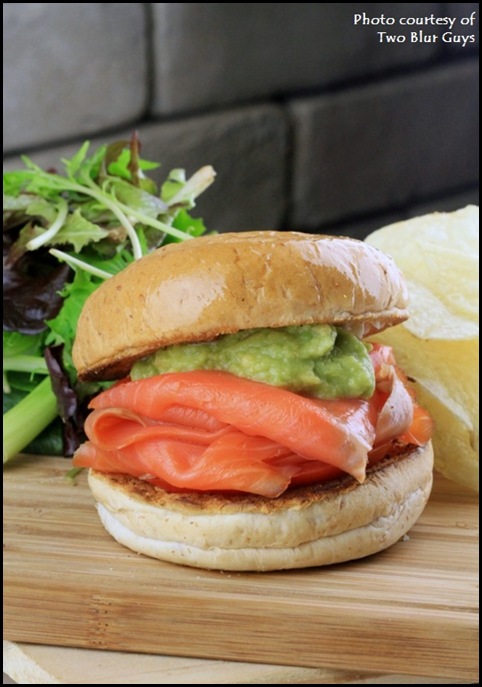 Smoked Salmon Burger $9.50
Two Blur Guys
Orchid Hotel, 1 Tras Link #01-13
Singapore 078867
Tel: +65 6636 4183
Closest MRT — Tanjong Pagar MRT, Exit A
Mondays to Saturdays  — 11am to 9.30pm
Contact Information : Lydia Koh  +65 94891649
https://www.facebook.com/pages/Two-Blur-Guys/351514118247039