There are plenty of Korean BBQ restaurants in Singapore. If you don't believe me, just walk down Tanjong Pagar Road where they are all over the place! It's quite a spectacle seeing all the long queues of young people waiting patiently for a table at the various restaurants. I wish I had the luxury of time to do that, even if I don't particularly fancy queuing up for food.
View this post on Instagram
If every Korean BBQ restaurant starts to become the same to you, you may want to check out the recently opened Dakga Restaurant at Duxton. It specialises in grilled chicken, so you won't find any other types of meat here. And no, it's not just boring old chicken thigh or chicken breast on the menu.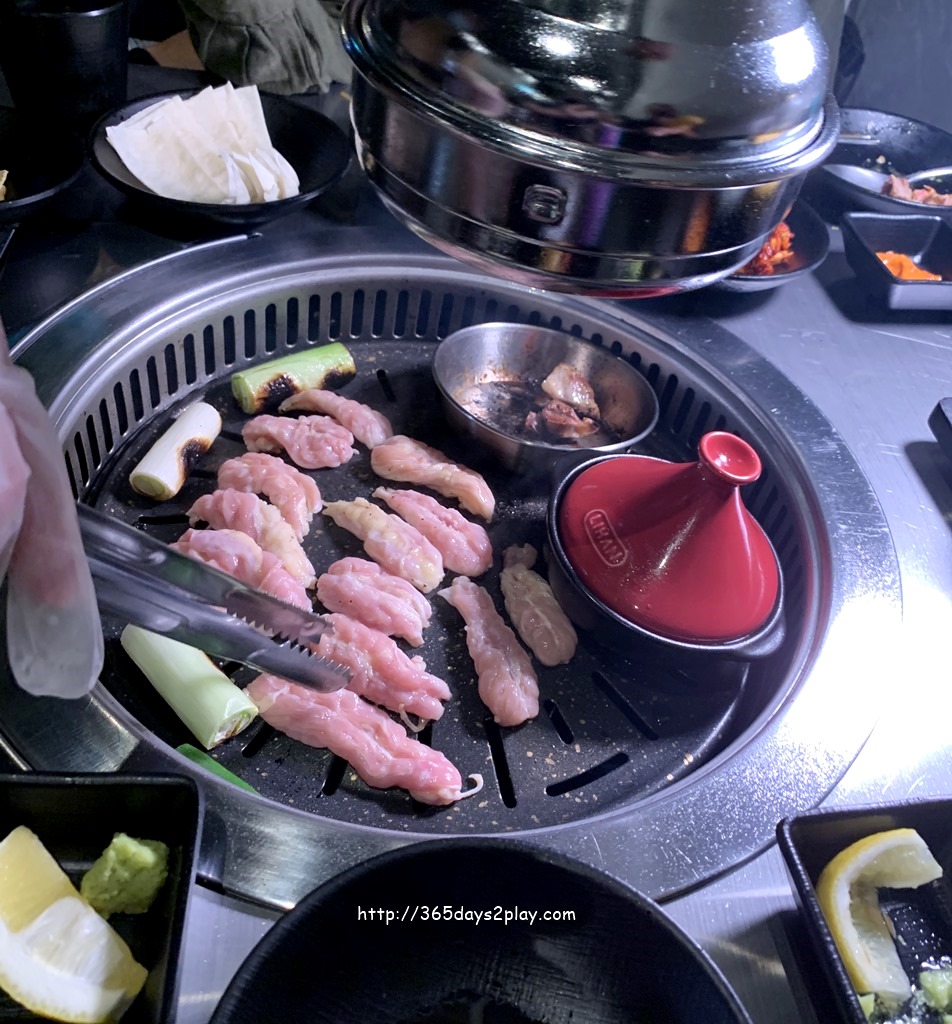 Boneless Chicken Neck Meat $28/150g / Marinated Chicken Neck meat $29/150
You have to check out the Boneless Chicken Neck Meat and Marinated Chicken Neck meat. Who knew this was a thing? When I was young, my parents told me to discard the neck meat because they claim that's where the chickens are injected antibiotics. Besides, it felt like all bone and no meat.
You will change your mind after you have this neck meat. Each piece you see in the picture is literally the entire neck of 1 chicken, deboned by hand! So that's like 10 chickens that died in order for this plate of neck meat to be produced. And why the effort? If you love chicken thigh, neck meat is even more tender! I thought I was eating the most wonderful piece of chicken thigh, until I realised later it was the neck meat dish! Definitely a must order if you ever visit Dakga.
No part of the chicken goes to waste here. You can get chicken oysters, chicken gizzards and even chicken hearts! We didn't get to try the chicken oysters, which is considered dark meat (similar to thigh meat) but definitely go for the chicken hearts. I love the bouncy texture and it's not as rubbery as the gizzards.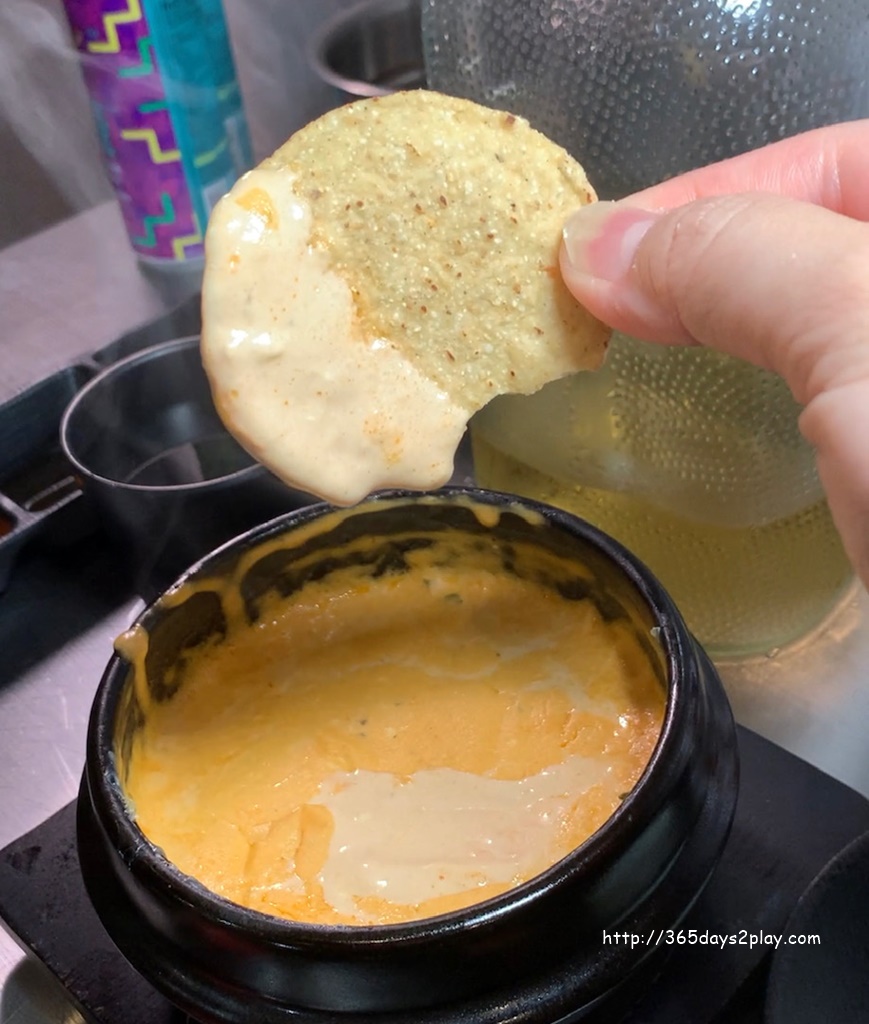 In celebration of its opening, Dakga is offering a free plate of Nachos/Tortilla and Cheese Fondue with a minimum spending of S$50. Go ahead and dip everything into that bubbling bowl of cheese, you know you want to.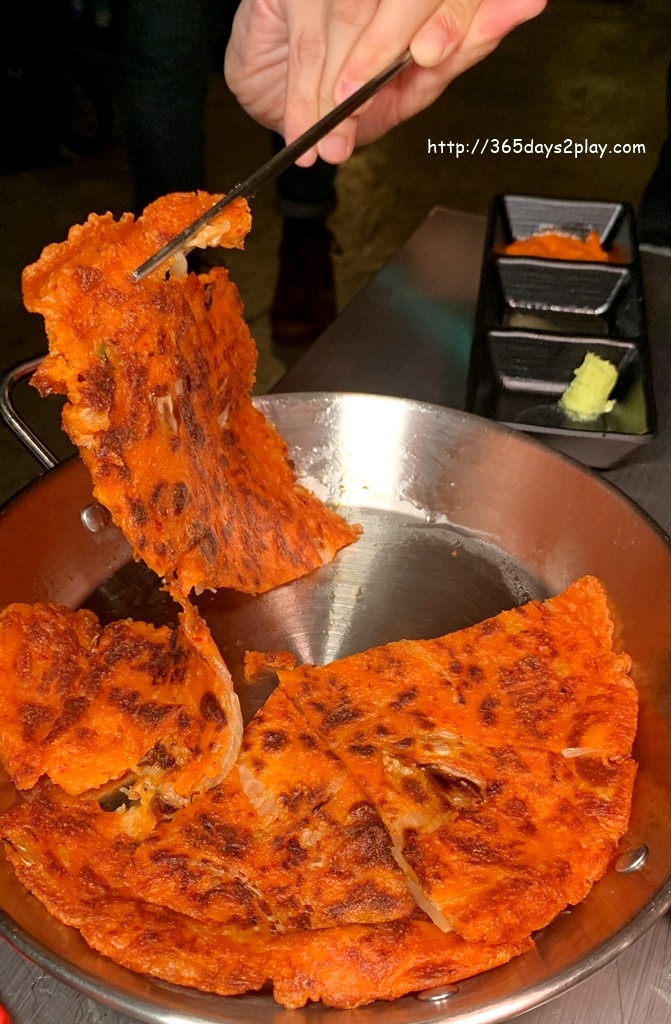 Kimchi Pancake $16
If you need carbs to go along with the grilled meats, I'd definitely recommend the Kimchi Pancake or the Kimchi Fried Rice. Love the flavour and the bouncy texture of the Kimchi Pancake. At first it feels like just pure carbs, but then the flavours start to hit you. The Kimchi Fried Rice has more flavour compared to the Old School Lunch Box, which is strangely shaken to mix all the ingredients. I just find that a tad messy to look at and unnecessary, after the shaking is done.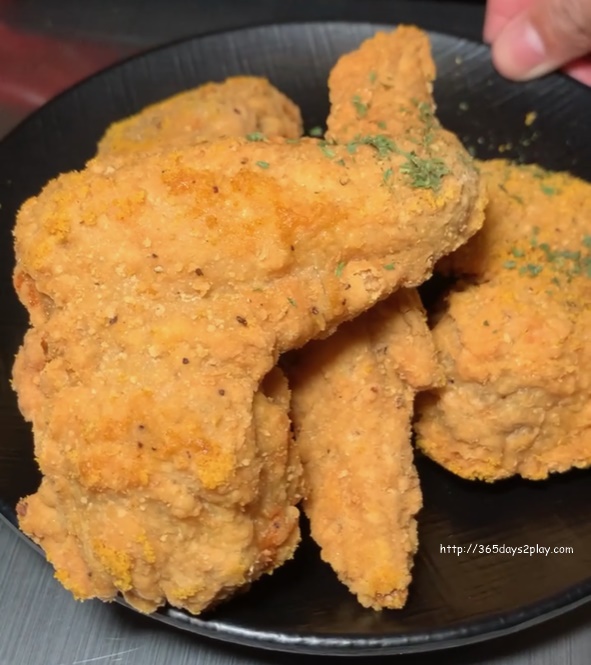 Curry Fried Chicken 3pcs/$22
If you want crispy friend chicken that Korean cuisine is so famous for, you can get it here too, a curry fried chicken version. Not bad, it retained its crispiness even though I ate it after it had turned cold.
Scroll down for more photos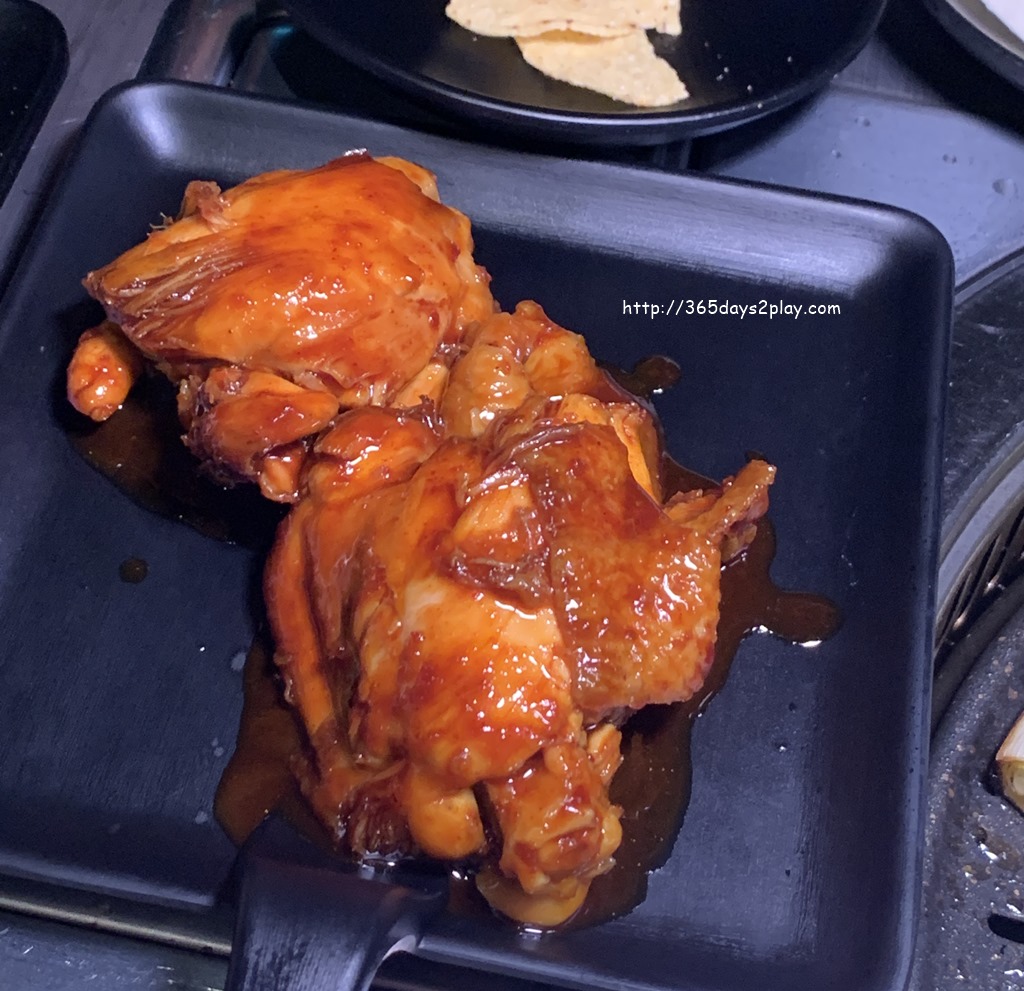 Marinated Bone in Thigh 400g/$28
This post is brought to you by 365days2play Fun, Food & Family, a Singapore blog focusing on Food, Family and Fun and reviews. Add me on Instagram and Facebook.