Missuschewy is going to Bangkok on Friday so I decided to rush this post out for her! I was in Bangkok back in July 2012 and I had the chance to visit Asiatique. Asiatique is a modern and humongous lifestyle project located along the banks of the Chao Phraya River. It comprises numerous restaurants, cafes as well as shops selling all manner of goods ranging from bags to trinkets to clothes.
Asiatique is pretty new, so not many people have visited it, even the locals! I only knew about it because my father's 2 Thai colleagues brought us around. Asiatique used to be the pier which started off international trade between the then Kingdom of Siam and European countries, so you're stepping into a pretty historic place when you visit Asiatique.
We had dinner at the Ko Dang Talay Seafood Restaurant, which is the 1st restaurant nearest the carpark facing the river. Yes we anyhow whack, but whack correctly we did because the food was very good. Will post about the restaurant in the next post, hopefully. Meanwhile, enjoy the photos and if you're looking for a spot of shopping coupled with good food in a relatively clean and trendy environment, you can consider Asiatique. Prices are steeper than what you'd find around Bangkok but still good when compared to Singapore.
Oh btw, Asiatique only opens from 5pm onwards and closes at midnight. But don't go too late because some shops do close earlier than that! Really, I would advise you to go at 5pm because there are so many small shops to browse through! Nice toilets here too (for once!), air-conditioned!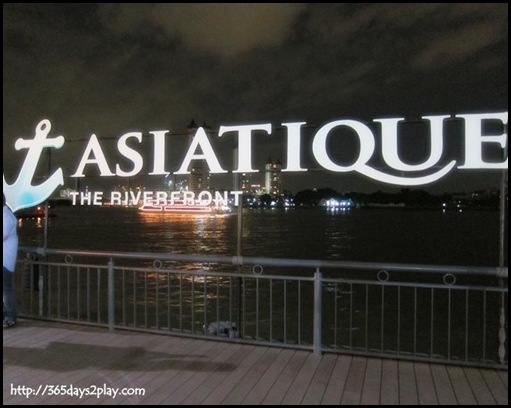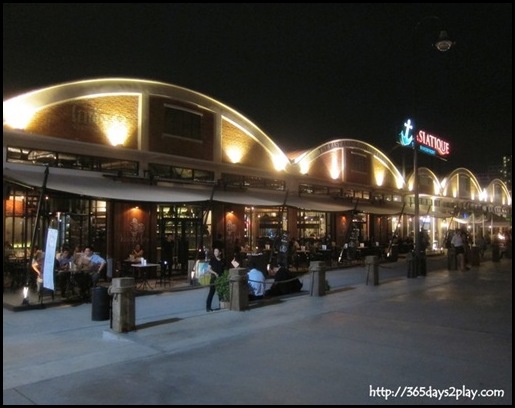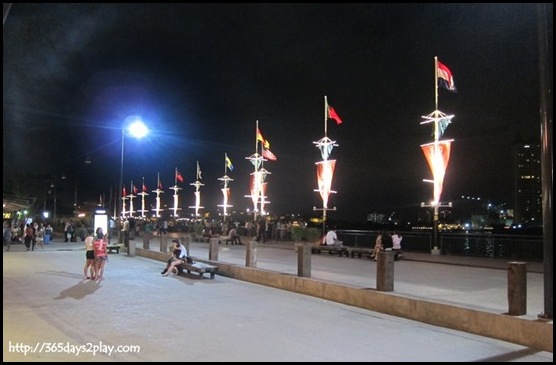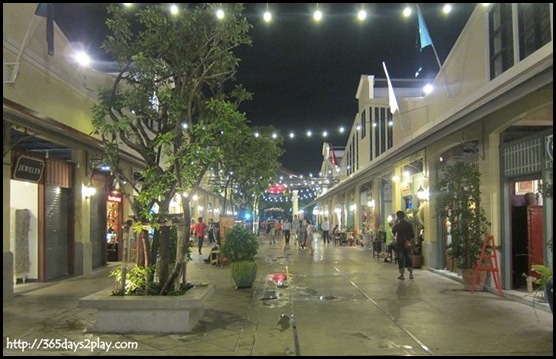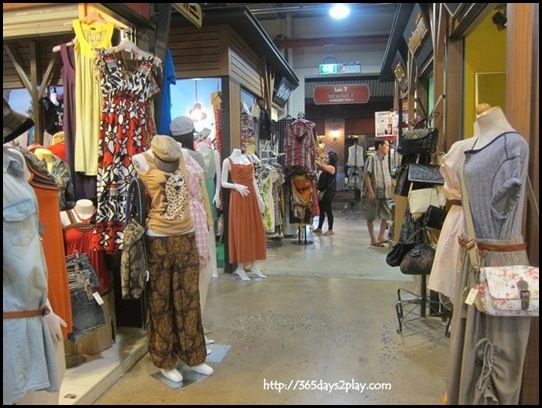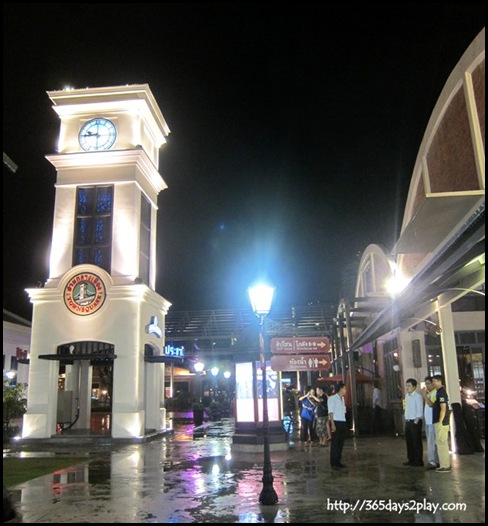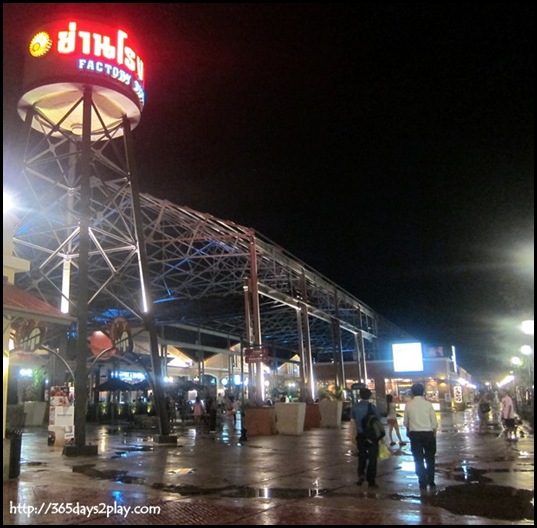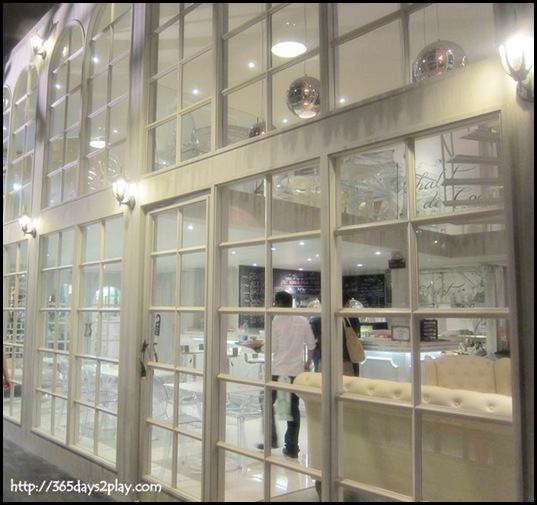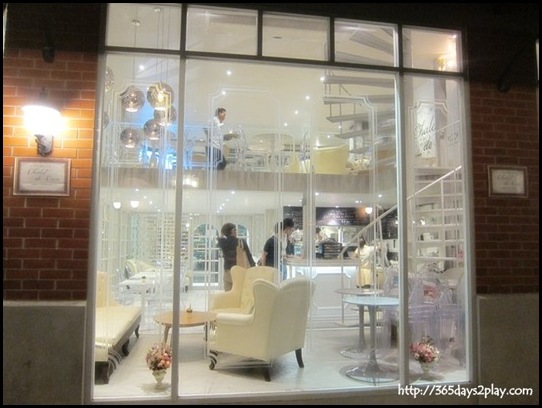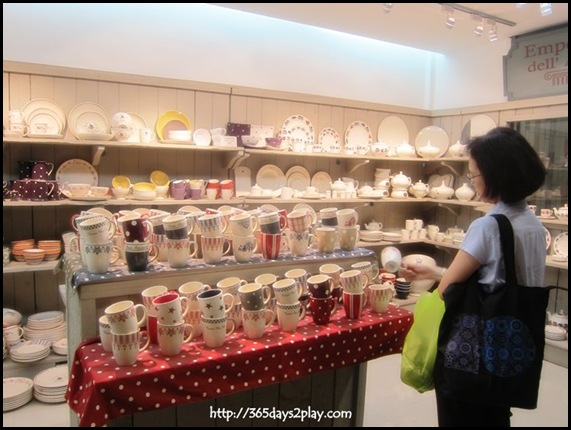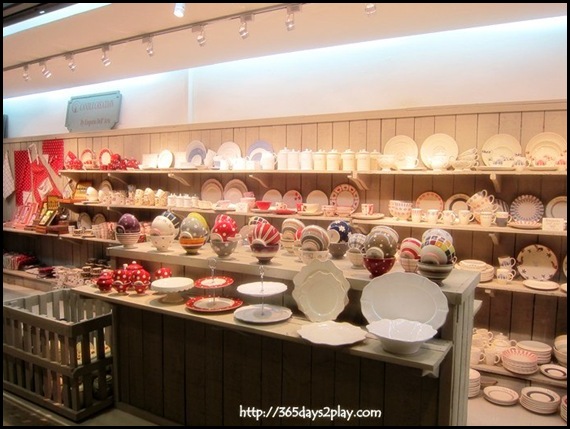 I loved the stoneware here so much, I bought a few souvenir mugs! Would have bought more if not for the weight and the stress of not breaking them. Quite cheap too, only a few sing dollars per item.
Project Title : ASIATIQUE The Riverfront
Opening Hours : 17.00 – 24.00 hrs.
Location : 2194 Charoenkrung Rd., WatPrayakai, Bangkoleam, Bangkok 10120
Number of shops : 1,500 stops
Number of restaurants : 40 restaurants.
Directions to Asiatique : http://www.thaiasiatique.com/en/getting_here.php.
Nearest BTS Train Station : Saphan Taksin