I can't believe a week has past since my wedding at 4 Seasons hotel! Months and months of preparation all leading up to this grand day. It was really a whirlwind affair, memorable no doubt because I have been talking non-stop about it to anyone who wants to listen! I have so much to blog about that I don't even know where to start, which is kind of the reason why one week has elapsed without me writing anything.
I'll get round to detailing everything, but for now I'm revelling in my regained free time! It's back to binging again during the weekends, swimming during daylight hours without fearing getting tanned, and just basically having more time to catch up on my favourite activities like blogging and baking!
For now, let me leave you with photos of the Four Seasons Wedding Lunch Banquet. Photos are all courtesy of my official wedding photographer Daniel Beh. Absolutely love love love the Four Seasons Ballroom, with its full length windows on one side. It's a cosy size too, high ceiling without any pillars, max tables is 32, but we had a really comfortable and spacious ballroom with only 22 tables. I have to count my lucky stars that we managed to get this beautiful ballroom without having to guarantee a much higher table count. I am itching for someone to get married at Four Seasons and invite me so that I can relive the memories again!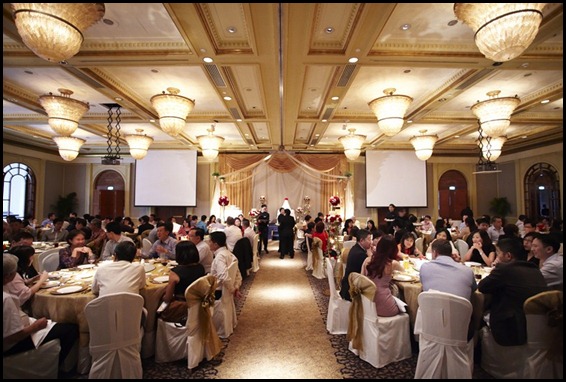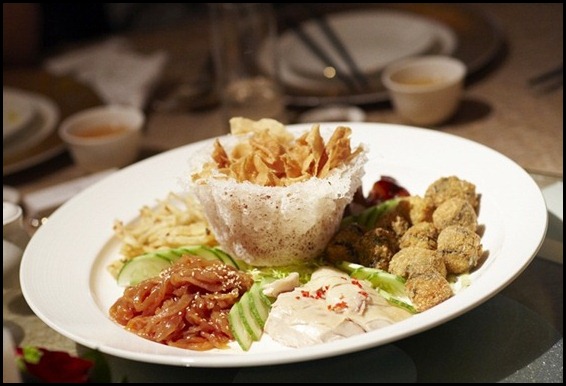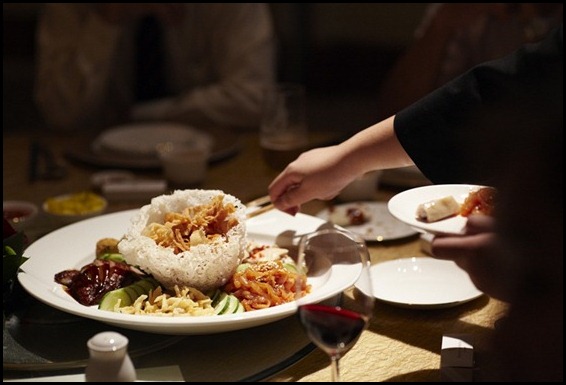 Four Seasons Quintessence Platter
(Jellyfish, Wasabi Prawn Roll, Roasted Duck, Crispy Silver Fishes and Drunken Chicken)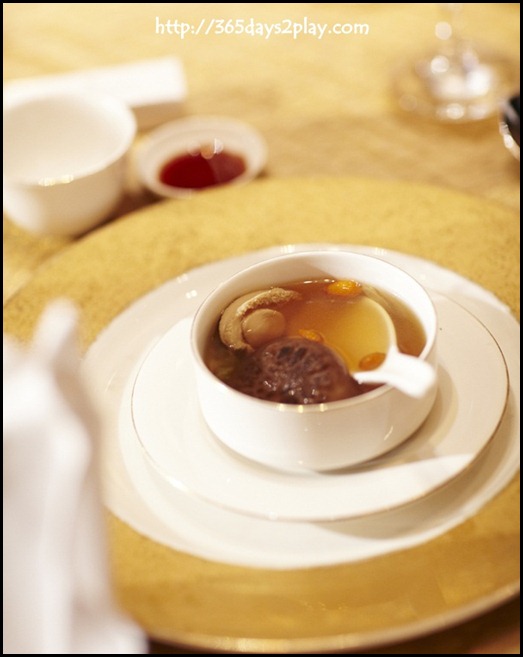 2nd Course – Double-boiled Abalone Soup with Chinese Cabbage and Black Mushroom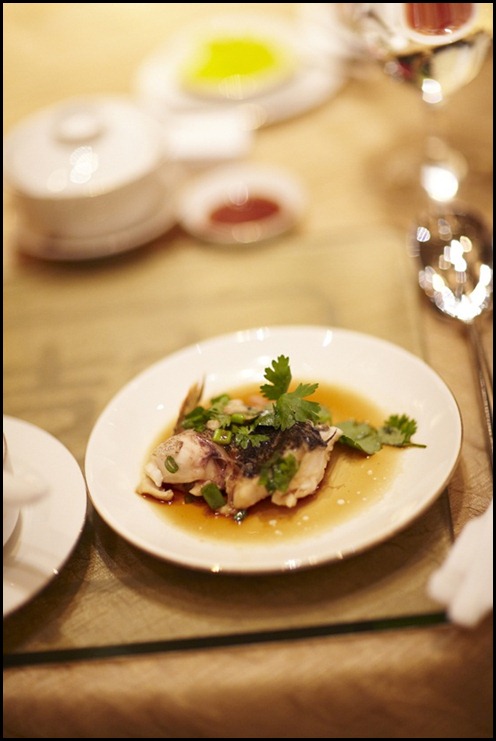 3rd Course – Steamed Live Soon Hock', Hong Kong Style
4th Course – Sautéed Celery and Prawns in Szechuan Sauce served in Floury Net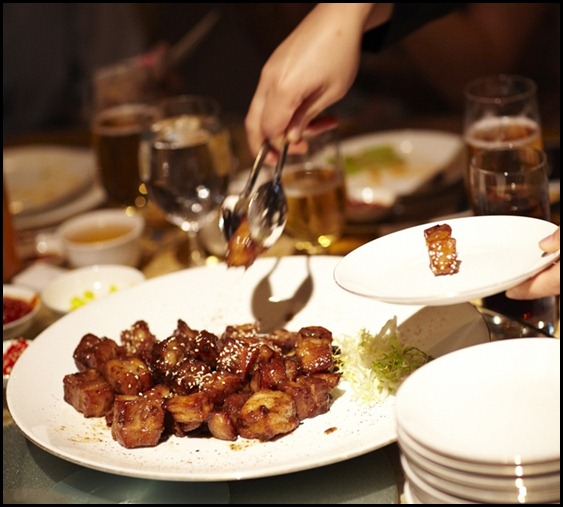 5th Course – Wok-fried Spare Ribs with Champagne Sauce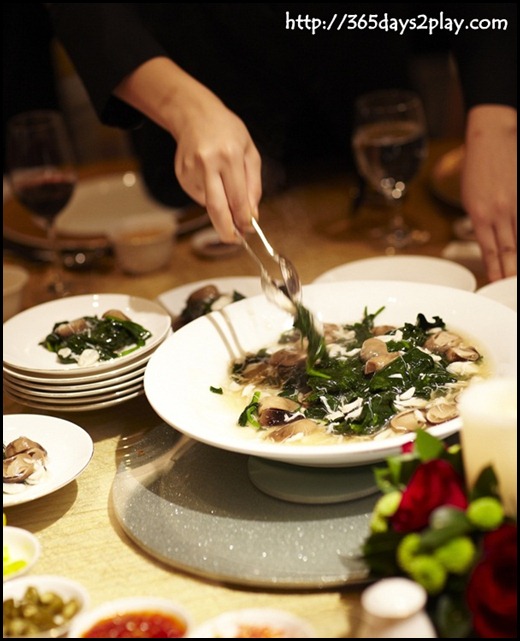 6th Course – Braised Crabmeat with Straw Mushrooms and Vegetables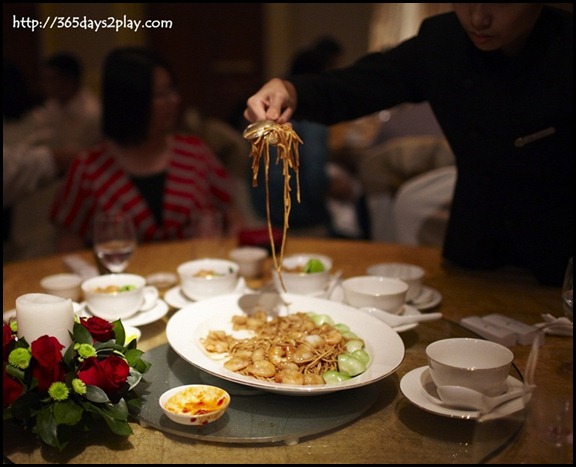 7th Course – Braised E-Fu Noodles with Assorted Seafood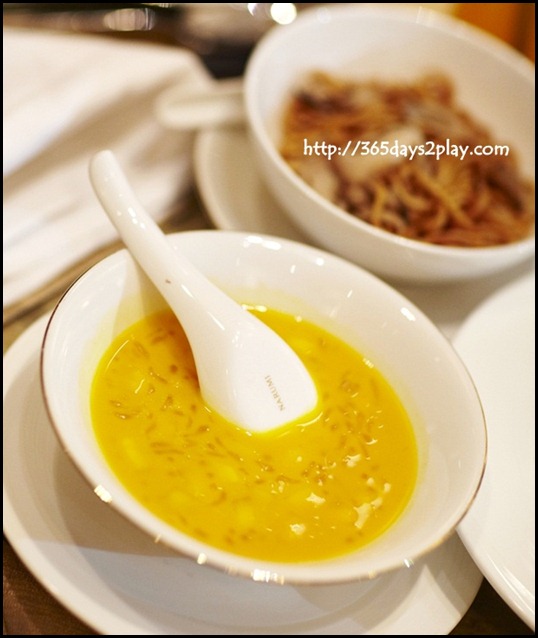 8th Course – Fresh Mango Sago topped with Pomelo
At Four Seasons, you get plated service, which I find to be a nice touch. Also, you won't find Sharks' Fin on the menu here. Many of our guests commented that the food tasted better than most weddings and for that I am really happy and thankful. Food portion was a bit of a grey area though, some people said they were full to bursting while some said they could have done with more. You look at the pictures and decide.
Photos are all courtesy of my official wedding photographer Daniel Beh.