On the 2nd day of our sponsored whirlwind trip to Taiwan, we were brought to a modern establishment that specialises in Zha Jiang Mian 炸醬麵 / 炸酱面. For some reason, I was expecting a sort of traditional noodle house as I was informed that Shuang Ren Hsu specialises in traditional tasting 炸酱面, Imagine my surprise when we stepped into a small restaurant that looked the exact opposite of traditional. It even had a huge wall mounted projector screen showing some video.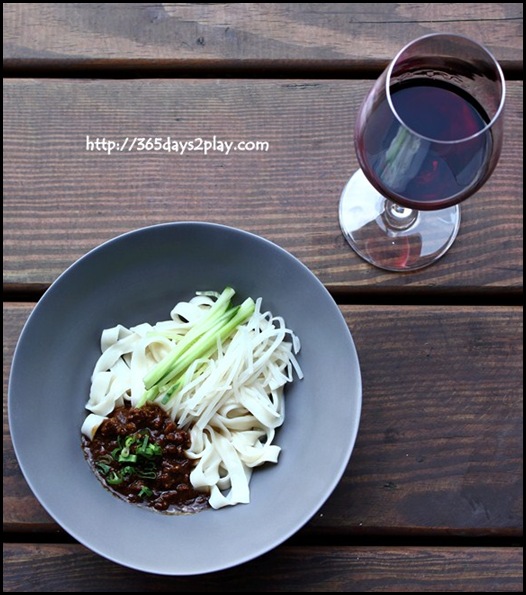 I think this photo above epitomises how avant-garde Shuang Ren Hsu is! Who would have thought of pairing 炸酱面 with red wine?? Why not? In fact, that is the question posed by the owner of Shuang Ren Hsu who joined us for lunch. This is definitely not your 15 minute 炸酱面 stall. The average customer spends more than an hour dining here, replicating the "French" dining experience by pairing the dishes with various wines, luxuriating over the meal as well as conversation. I love this wine pairing concept with Chinese food, and the idea of savouring the meal through several courses!
The average Chinese person eats faster, way faster than the average Westerner. This is partly due to the fact that you have to eat quickly in communal dining or you might just end up with the scraps. I've never really appreciated this and I like to buck the trend by taking my time to savour every morsel. I loath it when people tell me I eat slowly. If I'm in a good mood, I tell them that the French take 3 hours to ENJOY dinner. That instantly puts things in a different perspective doesn't it? If I'm in a bad mood, I ask them why are we eating so fast like dogs?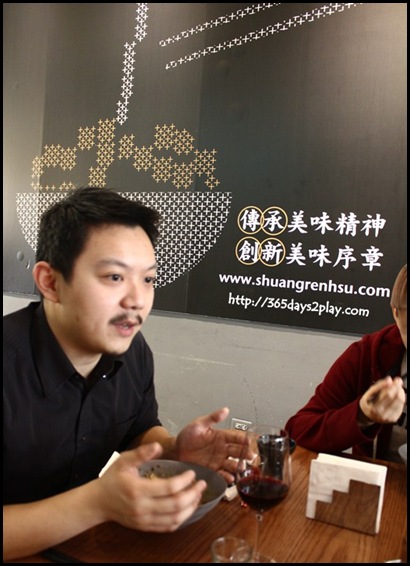 Chris is the owner of Shuang Ren Hsu. He's only 28!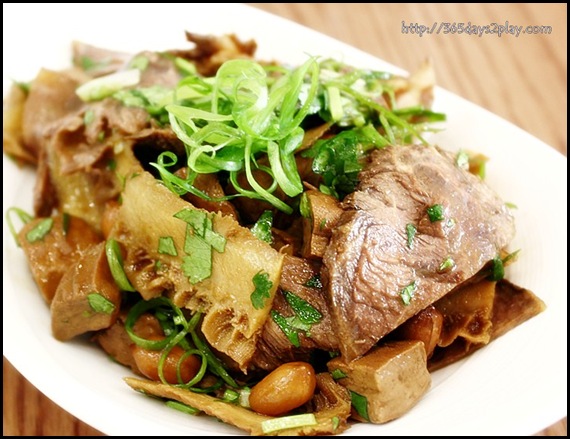 We were there to try out Set A, which costs NT680 (SGD$30). The meal comprised
3 appetisers,
2 noodle dishes with 2 wine pairings,
a roselle tea,
an additional surprise dish,
chicken soup
and finally fruit and tea.
Check out the picture of the first appetiser dish above, comprising of various types of beef tripe. Don't the Taiwanese love their innards? I love innards too for their strong flavour and chewy texture.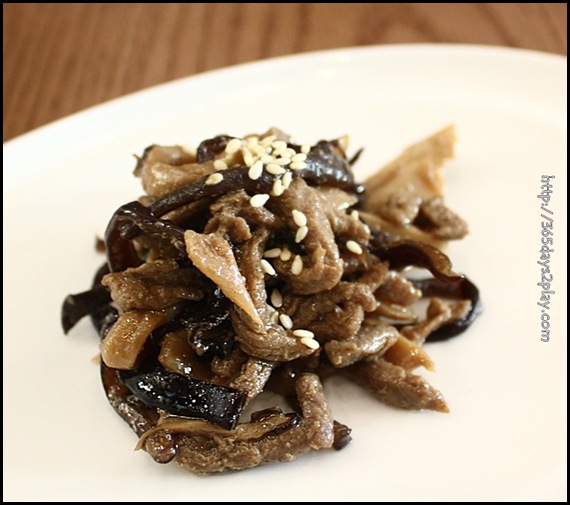 Strips of pork and black fungus in a sesame oil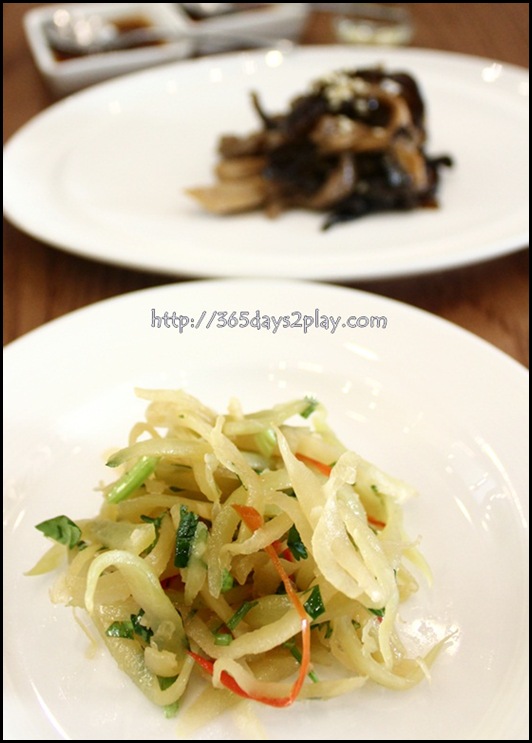 Picked Green Mango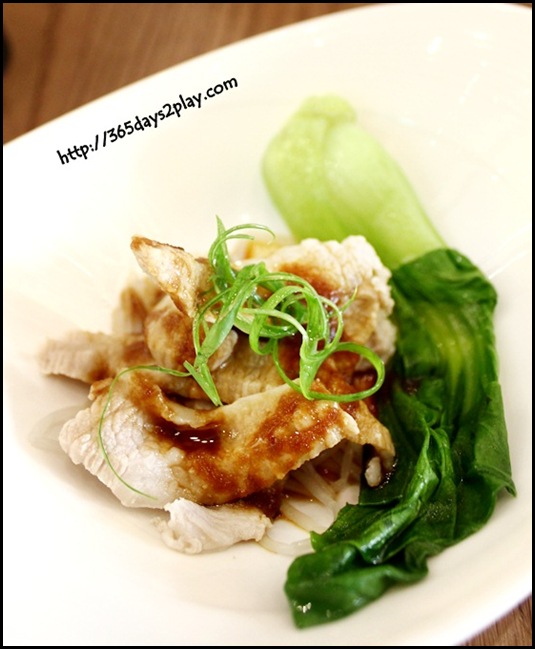 Sliced pork that was absolutely heavenly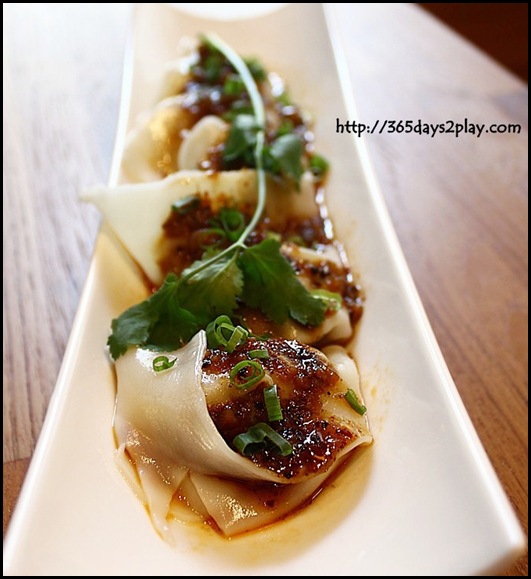 The surprise dish, which turned out to be meat wantons. These wantons are jumbo wantons as they are packed with more meat than usual.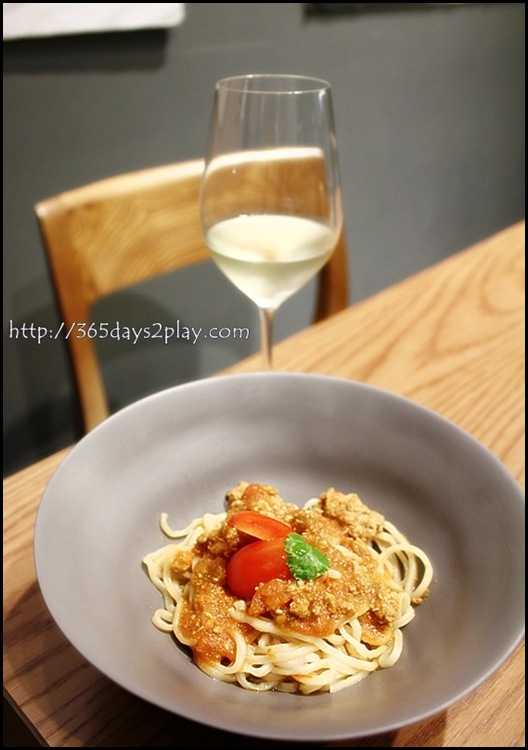 First of the noodle dishes, the minced pork and tomato sauce noodle paired with a Spanish wine, the Torres Vina Esmeralda 2010. This dish really tasted so like Spaghetti bolognaise that I probably wouldn't have noticed the difference had I not known that this was a Chinese noodle restaurant. The tomato paste had a sweet refreshing taste while the minced meat still retained its original flavour. I don't really like it when the meat tastes sour like the tomatoes, which can be the case if they have not been cooked right or been left sitting for too long.
I liked the Torres Vina Esmeralda a lot, and for those who like a bit of wine to go with your food, I'm sure this would be a really good establishment. The white wine that was chosen with to go with this dish was specially chosen, such that the name Torres Vina Esmeralda is actually written in the menu next to the Minced Pork and Tomato Sauce noodle dish, and not just  simply "white wine".
The Zha Jiang Mian paired with the Argentine red wine, the Dona Paula Los Cardos Malbec 2011
Chris hesitates to call this "Traditional" Zha Jiang Mian, because, what really is the meaning of traditional? To him, the Zha Jiang Mian served at Shuang Ren Hsu tastes exactly like how his grandmother used to cook it. But that doesn't necessarily mean that all Taiwanese grandmothers cook Zha Jiang Mian the same way as there's bound to be little differences and nuances in each version.
In any case, we have to thank Chris's friend for inspiring the idea of selling the Zha Jiang Mian in the first place. Chris's father used to cook the Zha Jiang Mian, and Chris's friend loved the Zha Jiang Mian so much, he offered to pay the father to cook it again! Several years passed, one thing led to another and after 6 months of testing the recipe, the dish you see today at Shuang Ren Hsu was born.
For me, I personally found this to be okay. I have never been a fan of Zha Jiang Mian, having only ever tried it two or 3 times in Singapore. This version doesn't change my mind either. The minced meat and gravy tastes rather rich on their own, they lose their kick when the little amount has to be spread through all the noodles.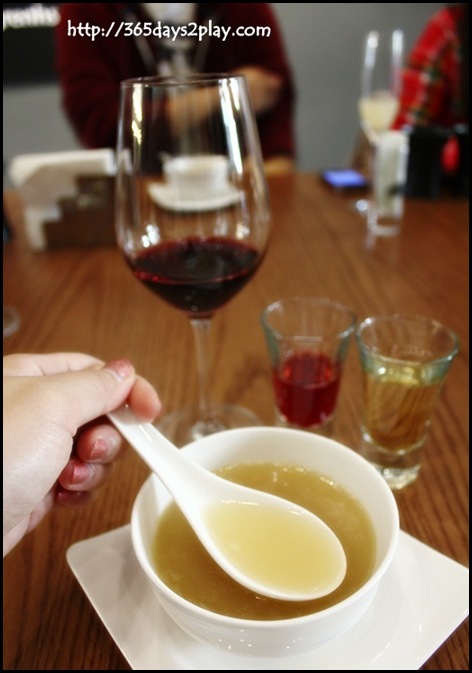 And lastly, the Chicken Soup! It had a really intense flavour, and was slightly thicker than the usual thin chicken broth we are used to. I loved it! It felt really nourishing!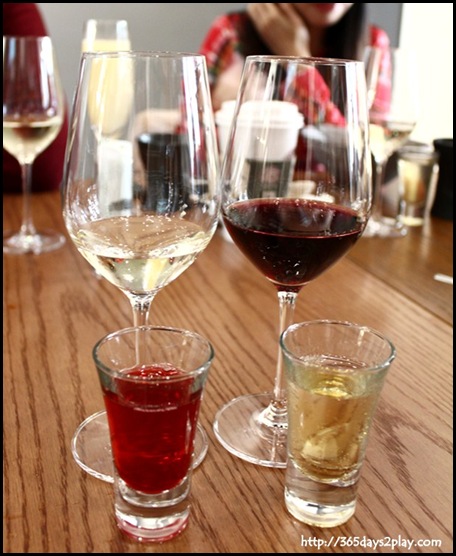 Mmmmmm this makes me happpy….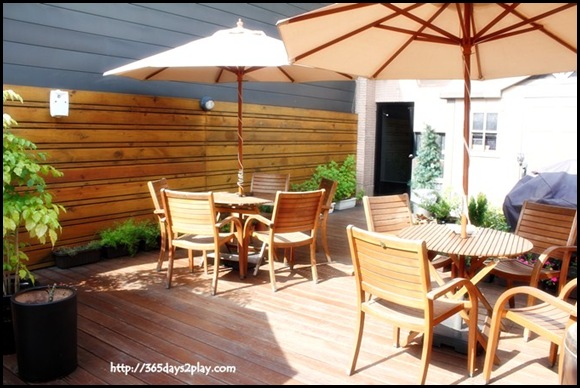 I managed to check out their nifty little backyard. Would love to sit here instead if I came back again another time. They have a little herb garden too by the wall.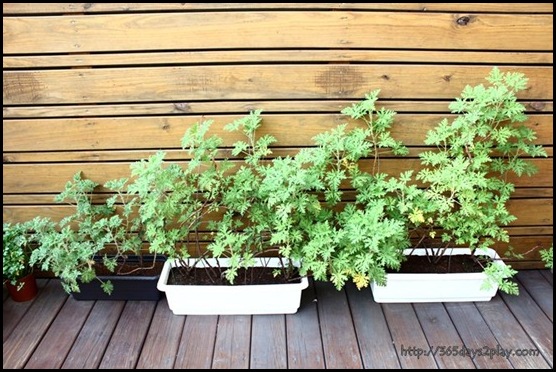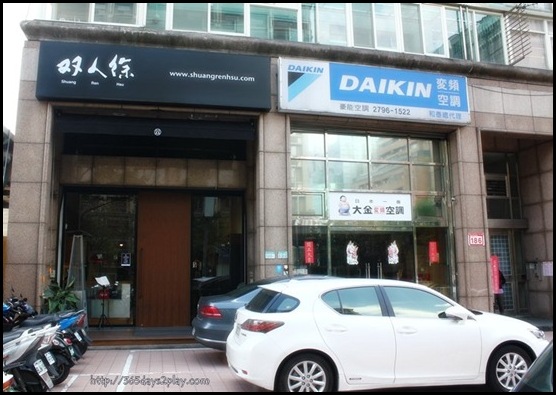 You should check out Rudy and Maggie's blog, as they were the one who recommended Shuang Ren Hsu as one of the must try restaurants in Taiwan for the Isee Taiwan Foundation Food for Fun contest.
~~~~~
Read about the rest of my sponsored trip to Taiwan here, sponsored by the Isee Taiwan Foundation.
~~~~~
雙人徐概念店 Shuang Ren Hsu
Address : 台北市民權東路6段186-1號 (No. 186, Section 6, Mí­nquán East Rd, Neihu District)
Telephone:(02) 2794-8566
双人徐 Shuang Ren Hsu Website