My ex-colleagues came to pick me up for lunch last week. Was really happy to see them again but I was kinda surprised to see my ex-boss in the driver's seat of a strange car. Turns out another colleague was supposed to come along as well but had to back out at the last minute. She still lent the car to the group nonetheless, how cool is that? A car is such a prized possession nowadays, I don't think you'd easily find someone loaning their car out just like that!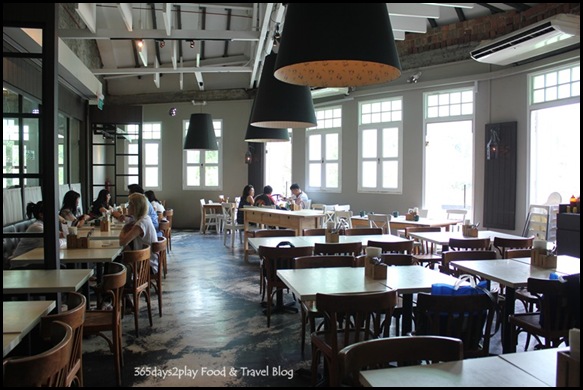 We decided to visit Relish at Cluny Court. I thought it was a great idea because I had never tried Relish despite going to Cluny Court numerous times. Btw, Cluny Court is a nifty little mall directly opposite the Botanic Gardens MRT station. If you're in the vicinity, you can stop for a cuppa here as there's Da Paolo, Simply Bread, Relish and Society Canteen. There's even a sizable Cold Storage. Parents ought to come check out Cluny Court too as there are quite a number of unique stores retailing kids' stuff. It's a great place to relax, as long as you avoid the lunch hours.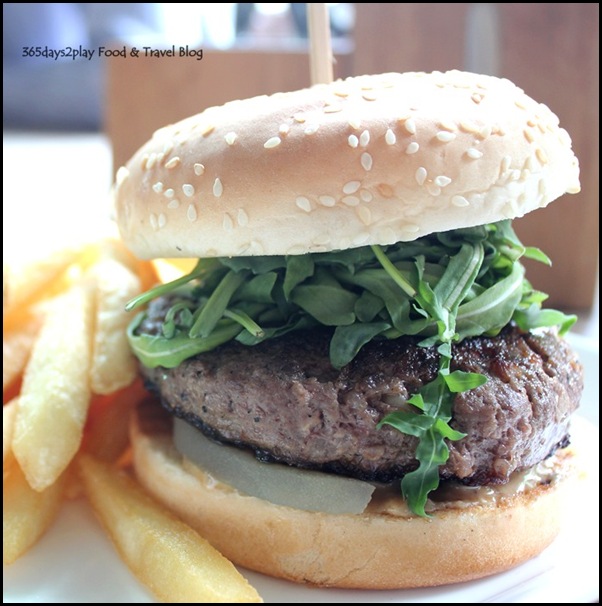 Blue Cheese & William Pear Beef Burger with walnut peanut butter, blue auvergne, arugla, poached pear $21.90
I was recommended the Blue Cheese Burger, which I'd heard good reviews too. Unfortunately, it was a bit of a let down. The patty was quite dry around the sides. Also, while substantial, the blue cheese cream was concentrated right in the middle of the patty. I would have preferred the blue cheese to have been evenly mixed into the patty. While I do like strong tastes, blue cheese isn't something I can appreciate in great quantities. As a result, the William Pear was lost to me. Interestingly, my ex-boss who had the same burger thought that his burger was lacking in blue cheese!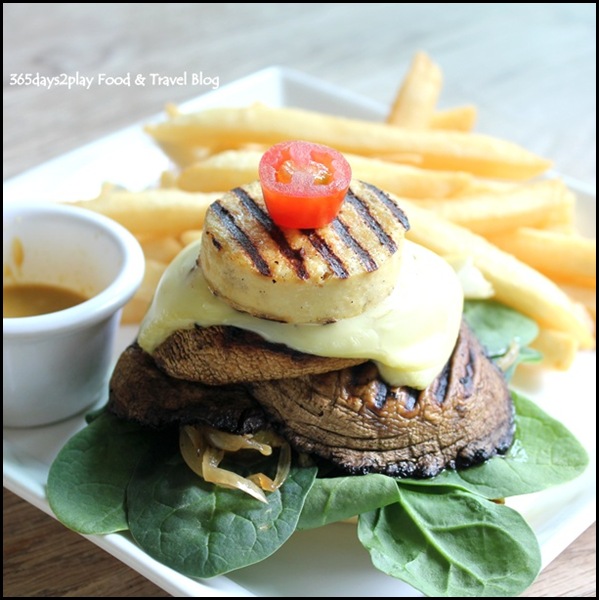 Grilled Portobello Tofu Burger with honey mustard sauce, caramelised onions, spinach and cheese $17.80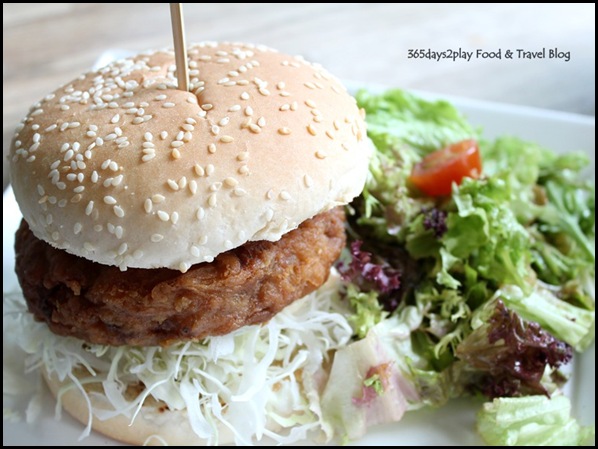 The other 2 burgers that my ex-colleagues ordered. We were too busy catching up on the happenings in our lives that I cleanly forgot to ask them how their burgers tasted.
The burgers are rather expensive at nearly $20 or more, but they do have some interesting sounding ones like Ram Lee Burger and Char Siew Burger.
~~~~~~~~~~~
Add me on Facebook, Instagram and Twitter if you want to be kept up to date with the latest happenings in the food and lifestyle scene in Singapore!
~~~~~~~~~~~
Relish at Cluny Court Bukit Timah (by WildRocket)
501, Bukit Timah Road #02-01, Cluny Court. Singapore, Singapore 259760
http://www.wildrocket.com.sg/relish.htm