Day 5 of 365days2play's Honeymoon in Luxembourg, Germany & France
Most Singaporeans, when they tell you that they've been holidaying in France, actually mean that they've been holidaying in Paris. And that's usually because most Singaporeans do a London-Paris type of trip, and already these 2 mega cities would have taken up at least 5 days each of the holiday that there's hardly any time for the countryside!
I had such a dilemma as well when planning my Honeymoon. Would it be London and Paris? Or London and then Paris+French Countryside? Or Paris and then London+English Countryside? There are quite a number of variations but one thing I knew I definitely didn't want to do, at least not for the entire trip, was to have to use the public trains. It's actually not that cheap to take the Eurorail around Europe, unless you limit yourself to a few stops. And it's almost impossible to see the countryside if you don't drive. But I wanted to see some countryside, so in the end we decided to drive around France, and stick only to France or else we'd have to spend another bomb on the train from Paris to London!
Thank god we did a self-drive tour, even though we had to contend with driving on the right side of the road. For one, we'd never have been able to stay at the lovely Chateaus dotted all over the French countryside. We even got the chance to do a spot of cycling in the vineyard behind our Chateau D'Isenbourg!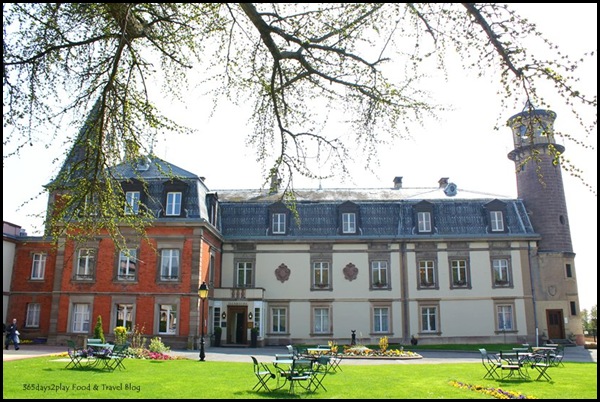 The grand Chateau d'Isenbourg of the Small Luxury Hotel of the World and Grandes Etapes Françaises groups.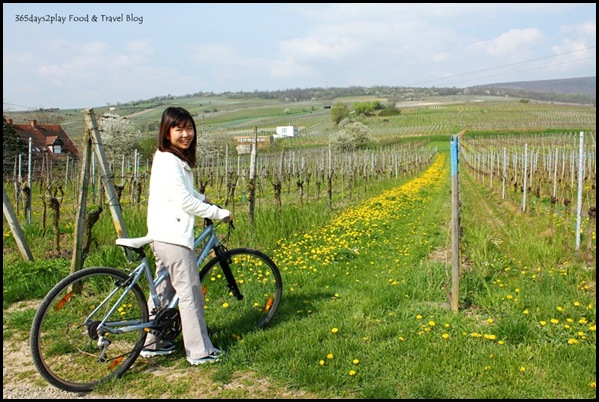 Rent a bike for free from the hotel. They will gladly give you a code to unlock the bikes.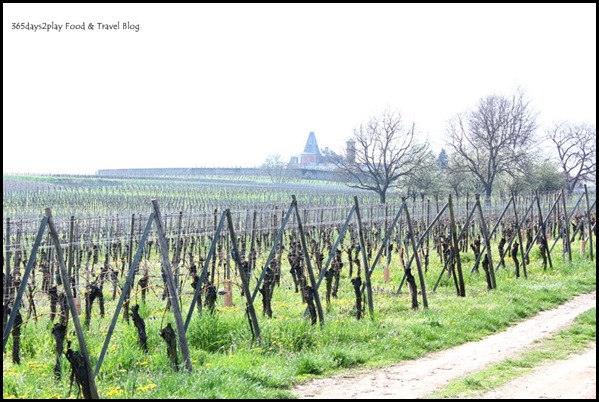 Rows and rows of grapevines. No grapes yet cuz it's still spring. Chateau d'Isenbourg is in the distance.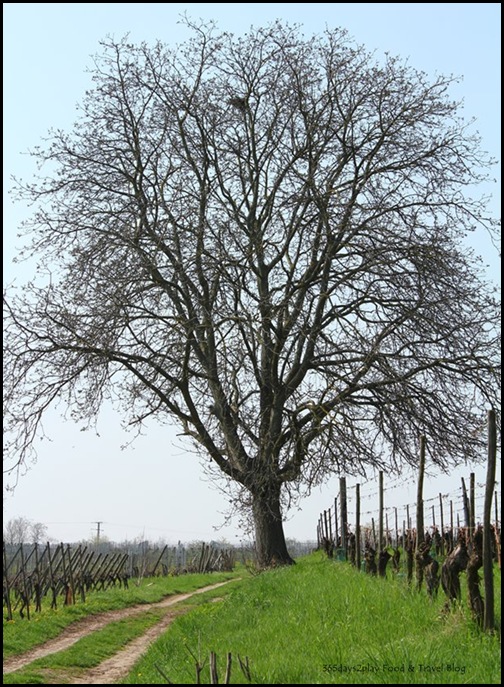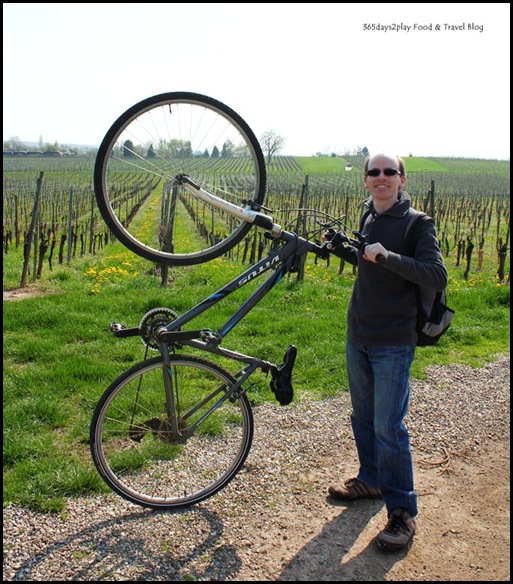 The Partner trying to show that he's tough.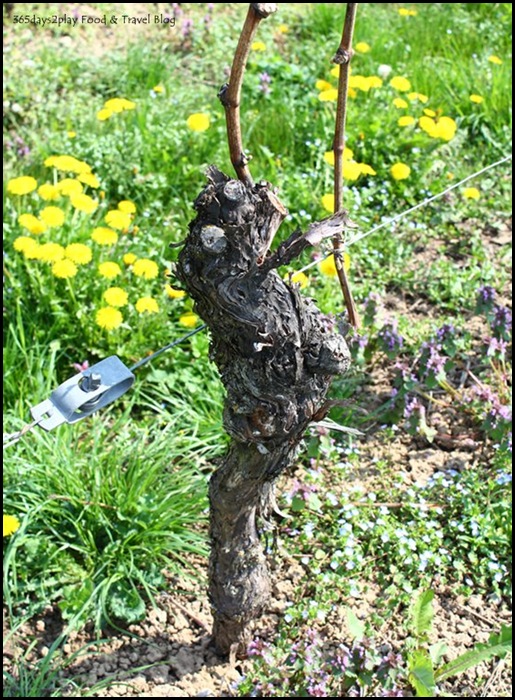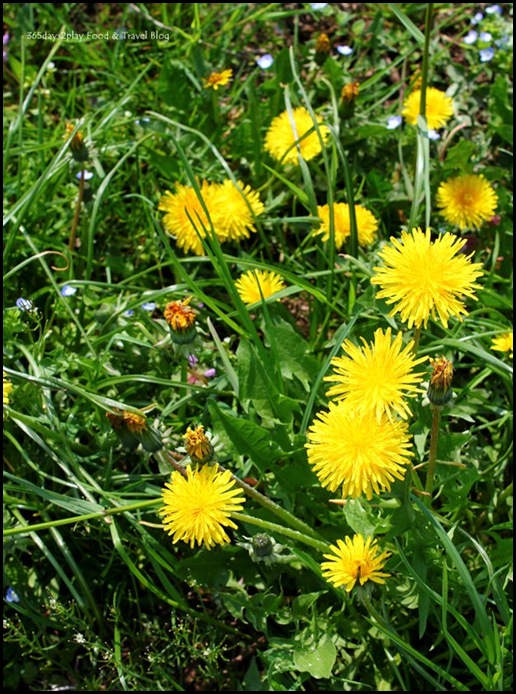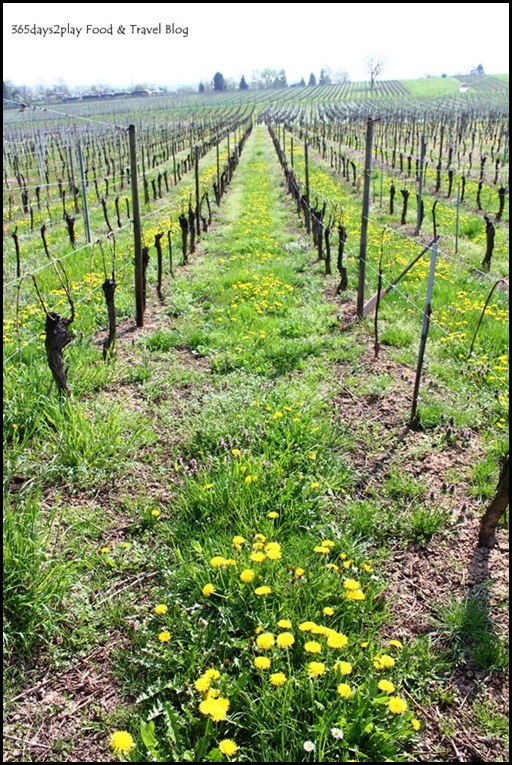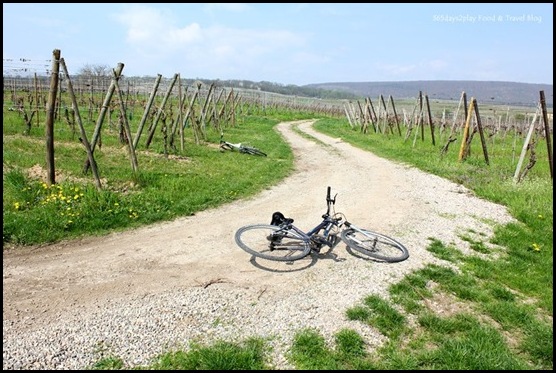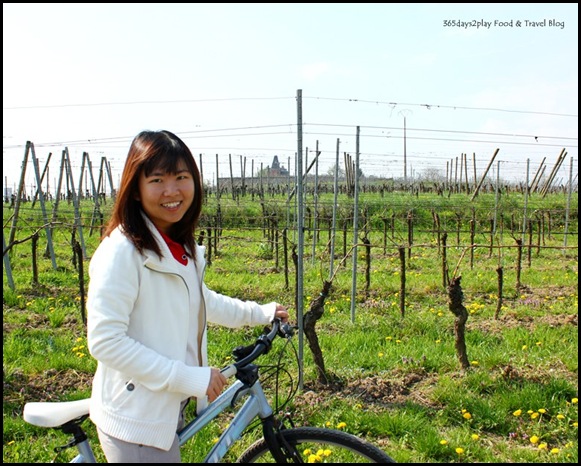 First time riding a bike with 3 layers of clothing on! We didn't ride very far, just around the vineyard. Despite that, it was quite a workout because the terrain was rather bumpy and it was hilly. Oh well either that or I'm extremely unfit after all the heavy French meals.
Do read about the lovely dinner I had at the hotel's in house restaurant, Les Tommeries.
~~~~~~~~~
Chateau D'Isenbourg is part of the Small Luxury Hotel of the World group as well as the Grandes Etapes Françaises family owned group. I had the pleasure of staying in 8 SLH properties as well as 3 Grandes Etapes Françaises properties. Thank you very much Chateau D'Isenbourg for the generous hospitality!

~~~~~~~~~
Click here to read more about my honeymoon in France or join me on my travels around the world.
Add me on Facebook, Instagram and Twitter if you want to be kept up to date with the latest happenings in the food and lifestyle scene in Singapore!
~~~~~~~~~
CHí'TEAU D'ISENBOURG
Route de Pfaffenheim – 68250 Rouffach
Tél : +33 (0)3 89 78 58 50 — Fax : +33 (0)3 89 78 53 70
isenbourg@grandesetapes.fr
http://www.chateaudisenbourg.com/
http://www.slh.com/hotels/chateau-disenbourg-hotel/