I'm always on the look out for New Zealand things in Singapore since the Partner is from New Zealand. I'd heard about the opening of the  Fern and Kiwi restaurant in Clarke Quay some months back but I just didn't have the opportunity to go there. It used to be relatively easy for me to get to Clarke Quay, but these days, Clarke Quay is so far out of the way that it's hardly on my radar when it comes to weekday dinner venues.
So I was delighted when the Amazing Zespri dinner was to be held at the Fern & Kiwi. The meal was very kiwifruit inspired so you won't actually get to order these dishes below. However I would not hesitate to return to Fern and Kiwi again because those dishes we tried that night were great!  In particular, I really liked the chargrilled lamb that was done just right. The kiwi relish that came along with it was superb and I just mopped it all up.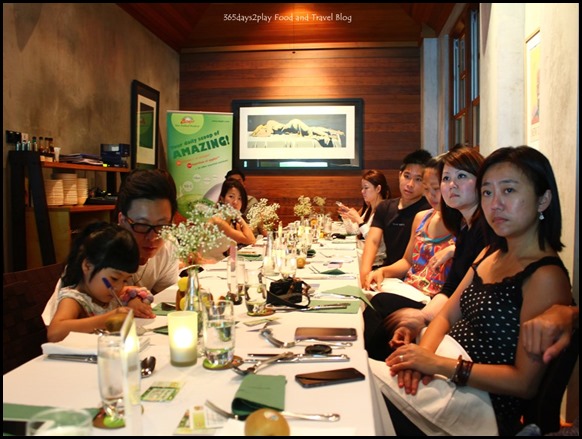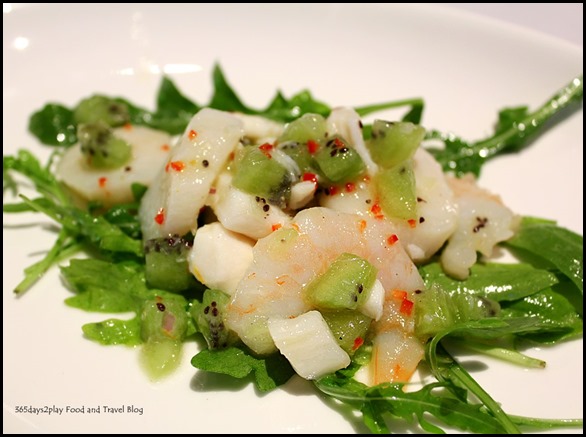 Seafood Salad (Marinated prawn, scallop and snapper tossed with Zespri Kiwifruit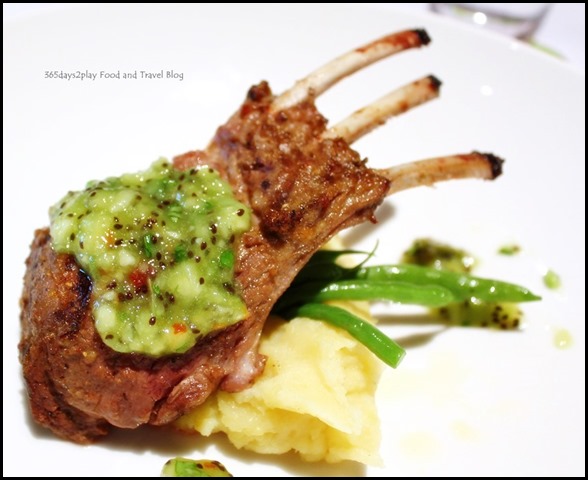 Charred grilled lamb cutlets served with mashed potatoes and kiwi relish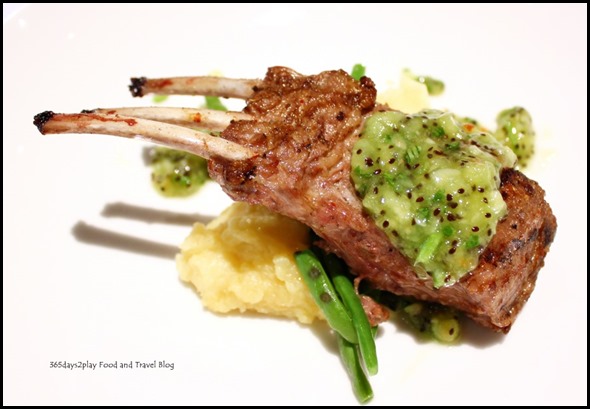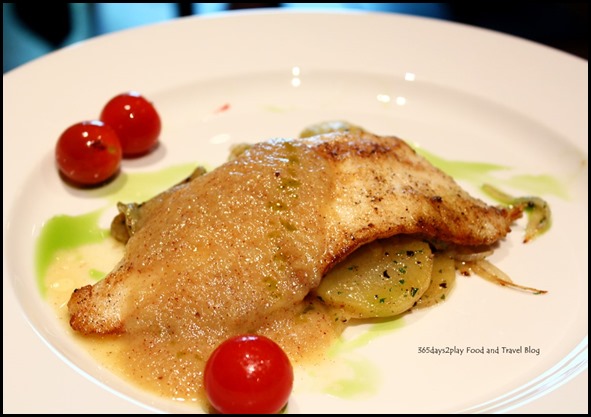 Pan seared Pacific Snapper Loin served on a bed of Lyonnais Potato and Kiwi Coulis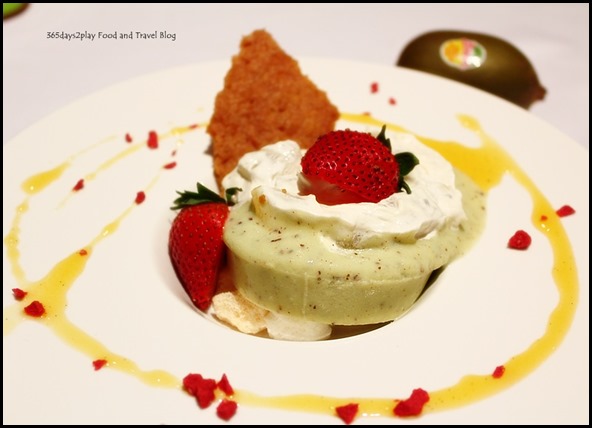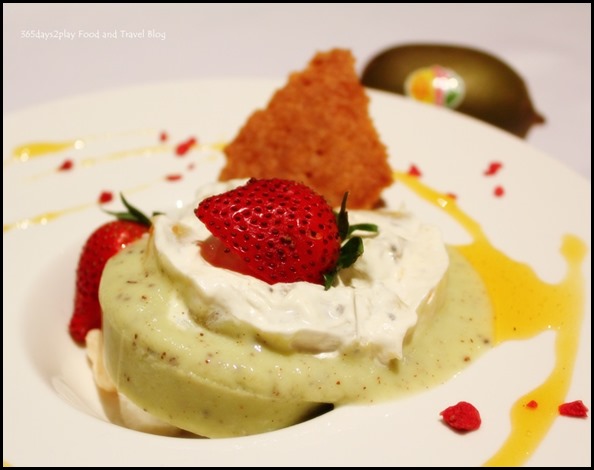 Duo of Kiwi Panna Cotta accompanied with kiwi compote 
Wouldn't do a panna cotta using kiwi as the acid in the kiwi kind of curdled the panna cotta a little. Quite a few on the table asked me what the green pudding thingy was and that's actually the panna cotta! Guess we are all much more accustomed to milk coloured ones.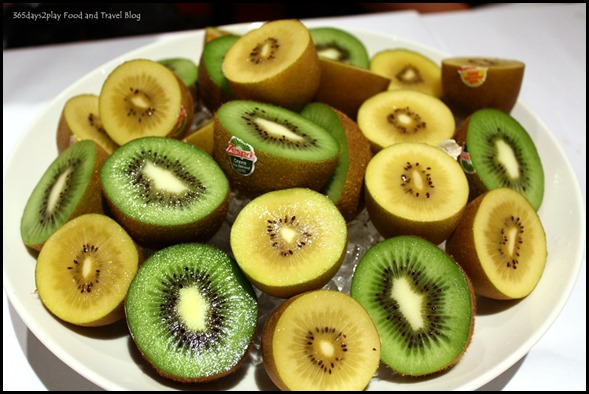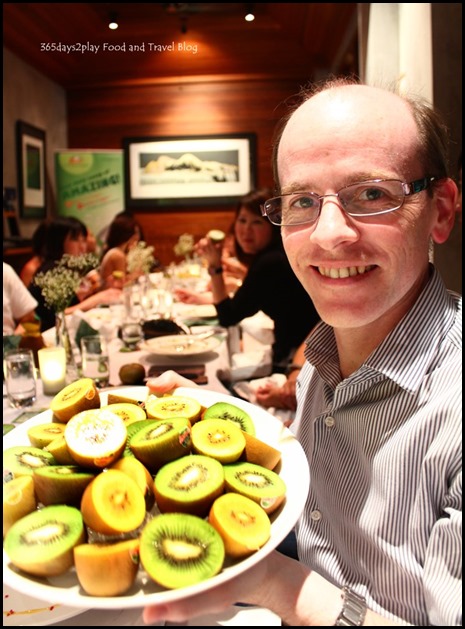 Kiwi with kiwis