It's no secret that we love going on staycations. If I could, I would check into a new hotel every month. Even the toddler loves staycations. At one point in time, it was quite dangerous to even mention the word "hotel" because then he'd launch into a big tantrum if you didn't take him to one straight away! Given that it's going to be peak season for staycations in December, here's my review of Swissotel Merchant Court to give you some idea of where to staycation next.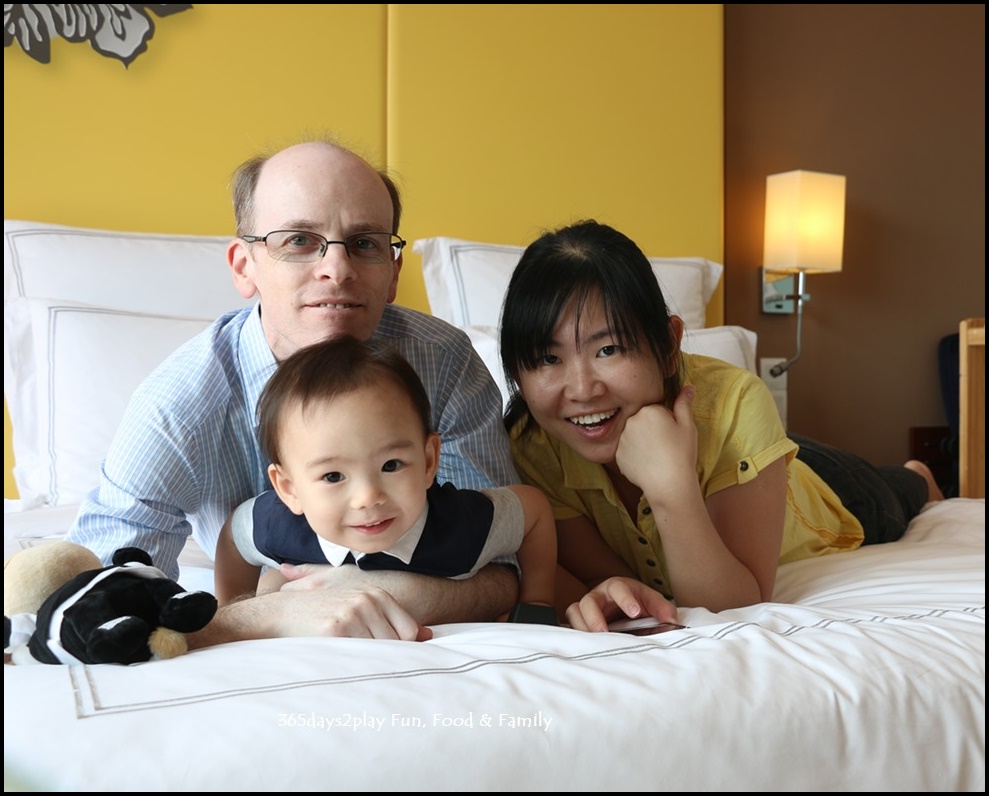 We previously stayed in Swissotel Merchant Court back in 2016, when Edward was still a baby! There are many things that we really like about Swissotel Merchant Court. First of all, the colour scheme. I really love the bright yellow hues, it just makes you feel so joyous and welcomed. The rooms are always very well-appointed. And for me, location location location. It being smack next to Clark Quay Central as well as Clarke Quay MRT station makes it so convenient. There are lots of restaurants to choose from, lots of shops. And even if you don't want to spend a single dime, Clarke Quay is a great place to just chill by the steps of the river and people watch. And for Pokemon Go players, Clarke Quay is teeming with PokeStops and mons!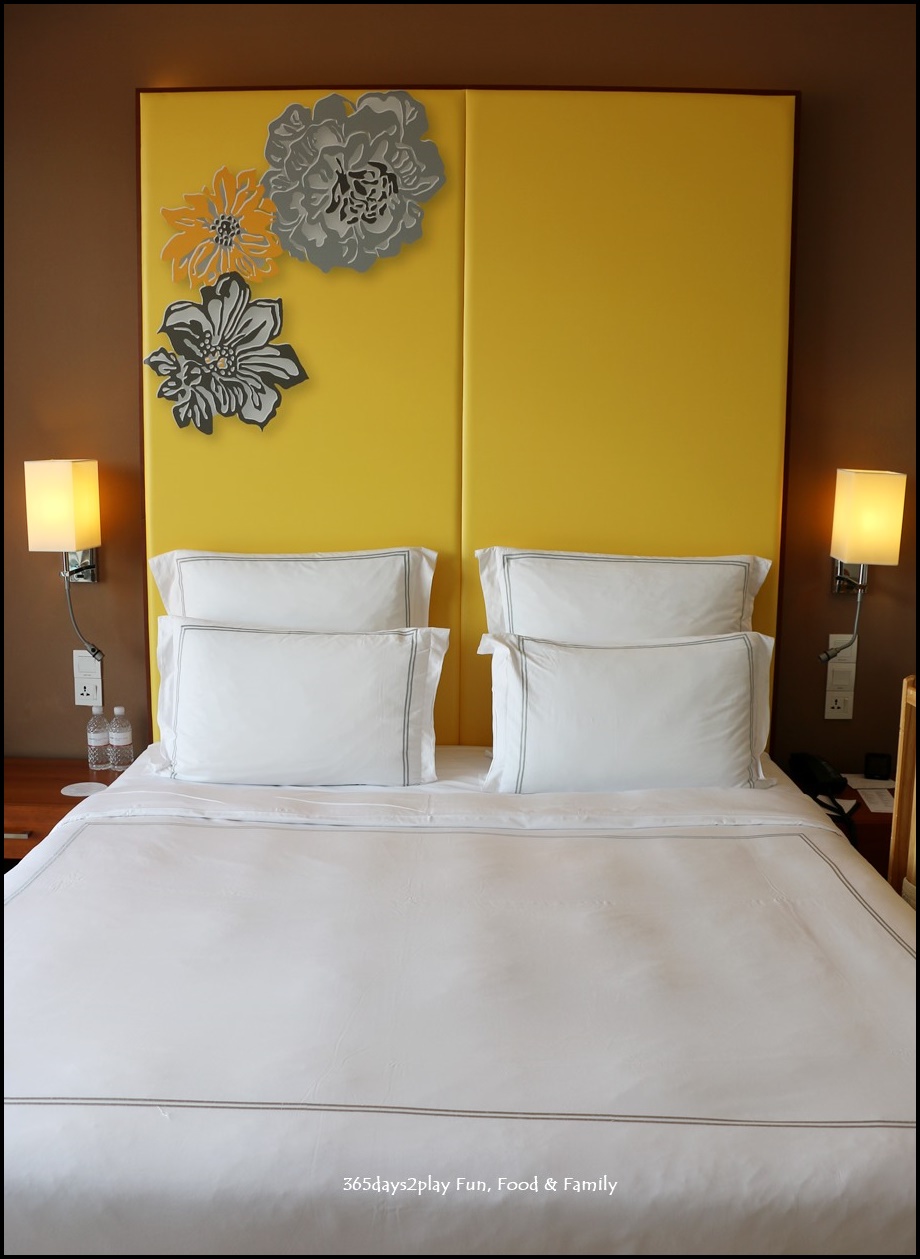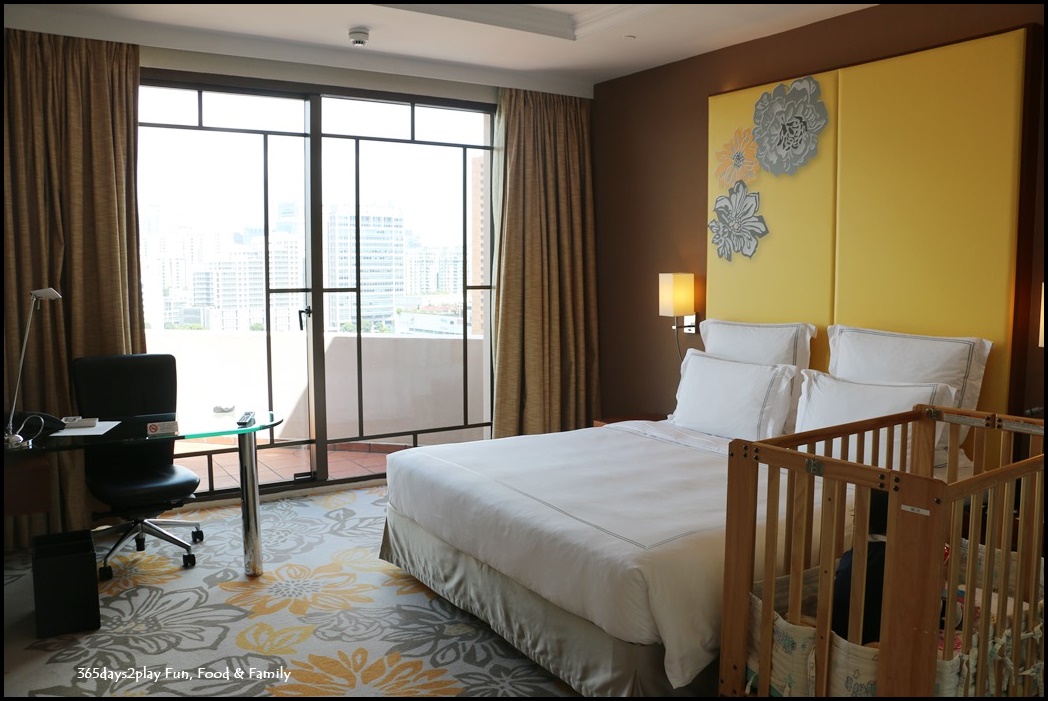 We had the luxury of staying in the Swiss Executive Room King, which is at the topmost level I believe. It's a spacious room, and it comes with a balcony too. The balcony is great for enjoying views of Clarke Quay itself, especially at night. You don't really notice it while you're on the ground floor, but did you know that the roofs of Clarke Quay change colour constantly? It's like a beautiful light show, but only to those who have the time to stop and admire. If you want an Instagrammable shot of Clarke Quay, high up would be the perfect spot to take it.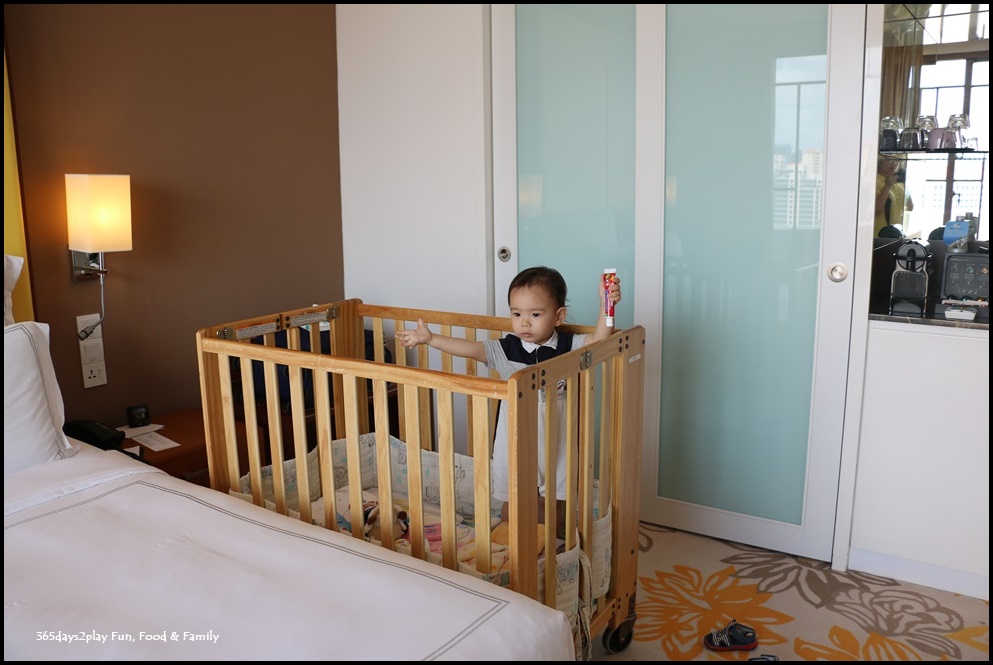 Crib and baby toiletries provided. And of course their signature Niu Niu soft toy. Here's Edward trying to tell you how spacious his crib is. Not that he knows much about it, he invaded our bed when it was time to sleep!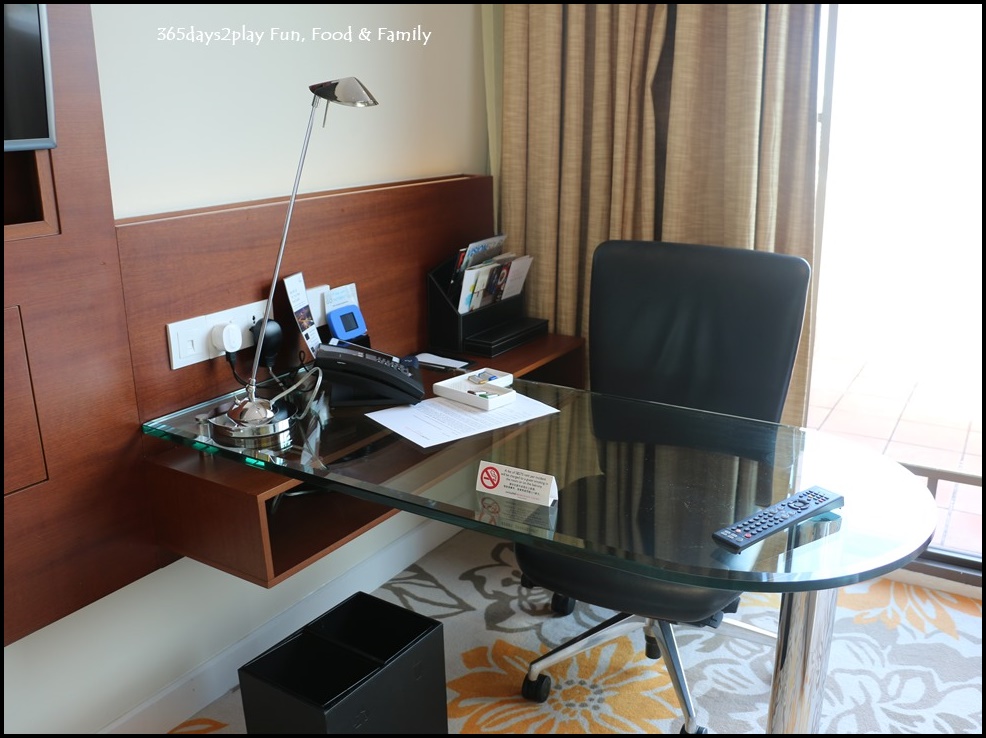 Spacious business table for busy people like me who need to file articles on the go!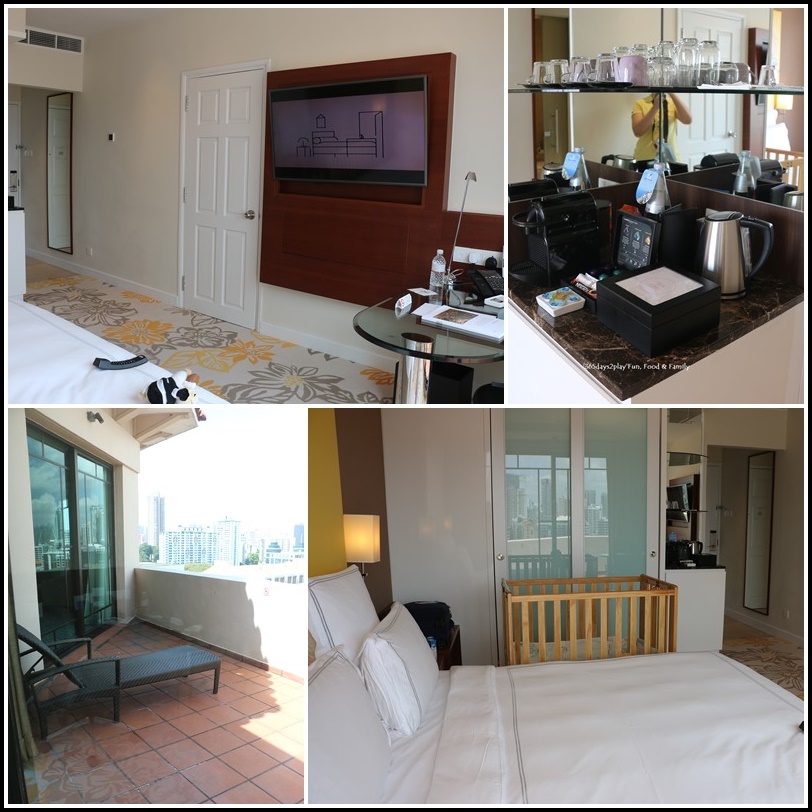 There's another shot of the balcony. The interesting thing about it is it is a shared balcony with a humongous suite next to it.That humongous suite is almost the size of a HDB flat, and comes with kitchenette, sofa, round dining table and adjoining bedroom. I suspect our room is for the secretary/personal assistant while the bigger room is for the boss! Luckily there was no one in that adjoining suite so we had the entire balcony to ourselves. Perfect spot for doing all the messy art you've always wanted to let the kiddos do but didn't have a balcony or backyard of your own.
Here's Edward thoroughly enjoying his staycation and exploring everything within reach.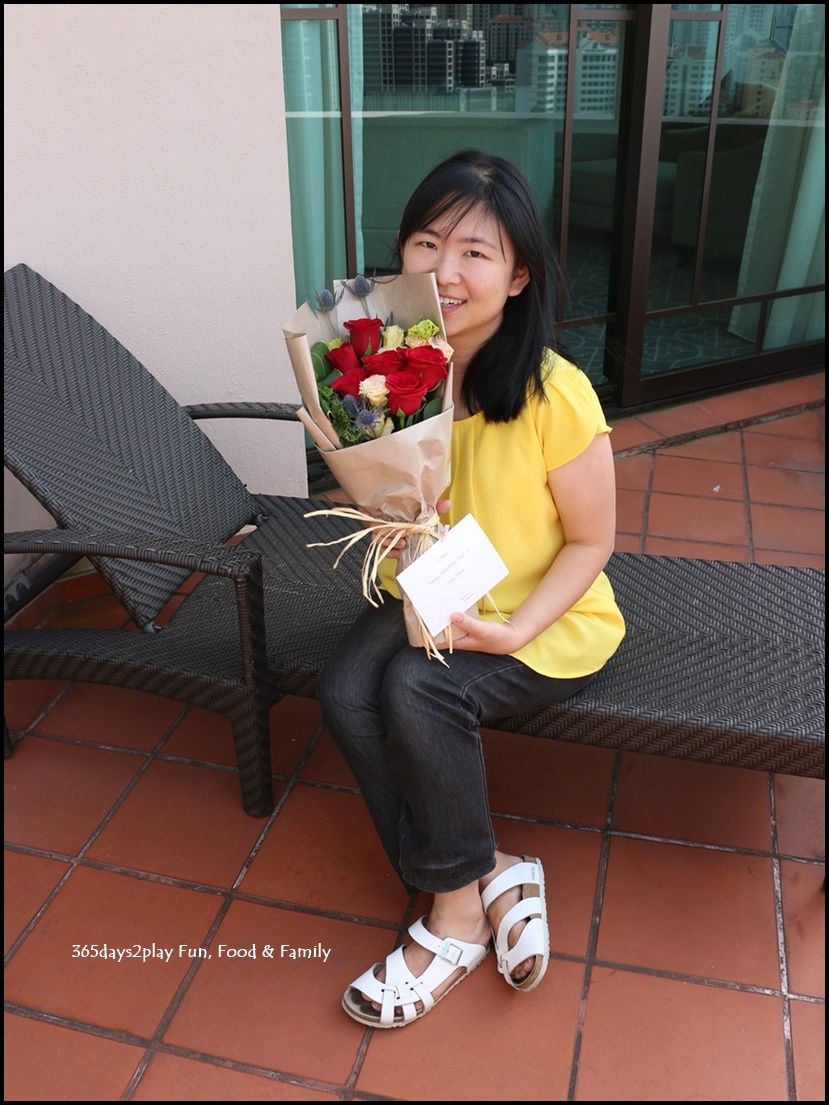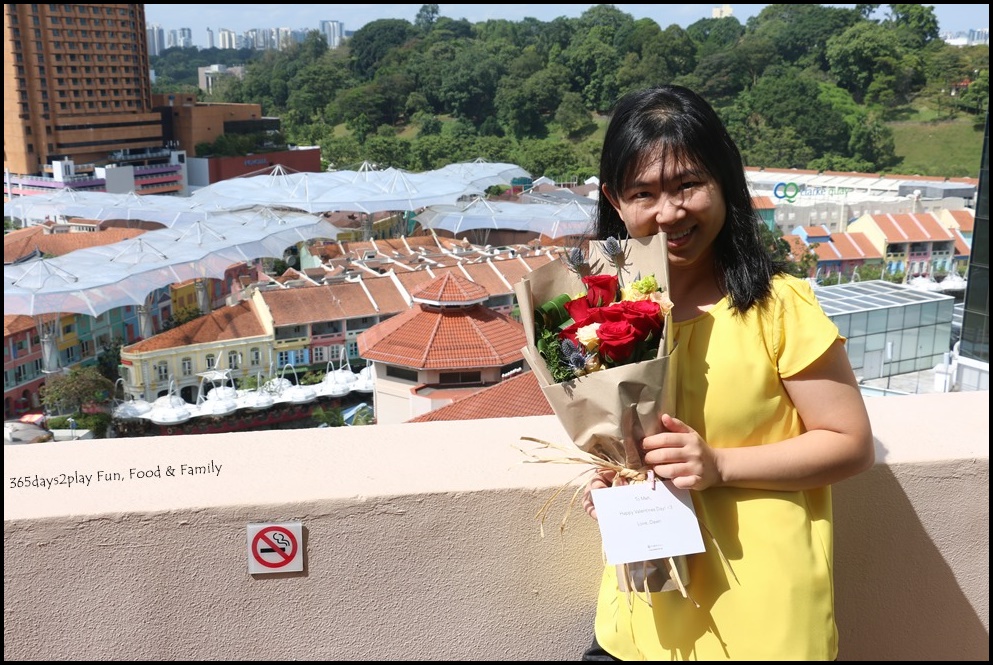 Got flowers delivered by Farm Florist (not related to Swissotel). Might as well make an occasion of it right???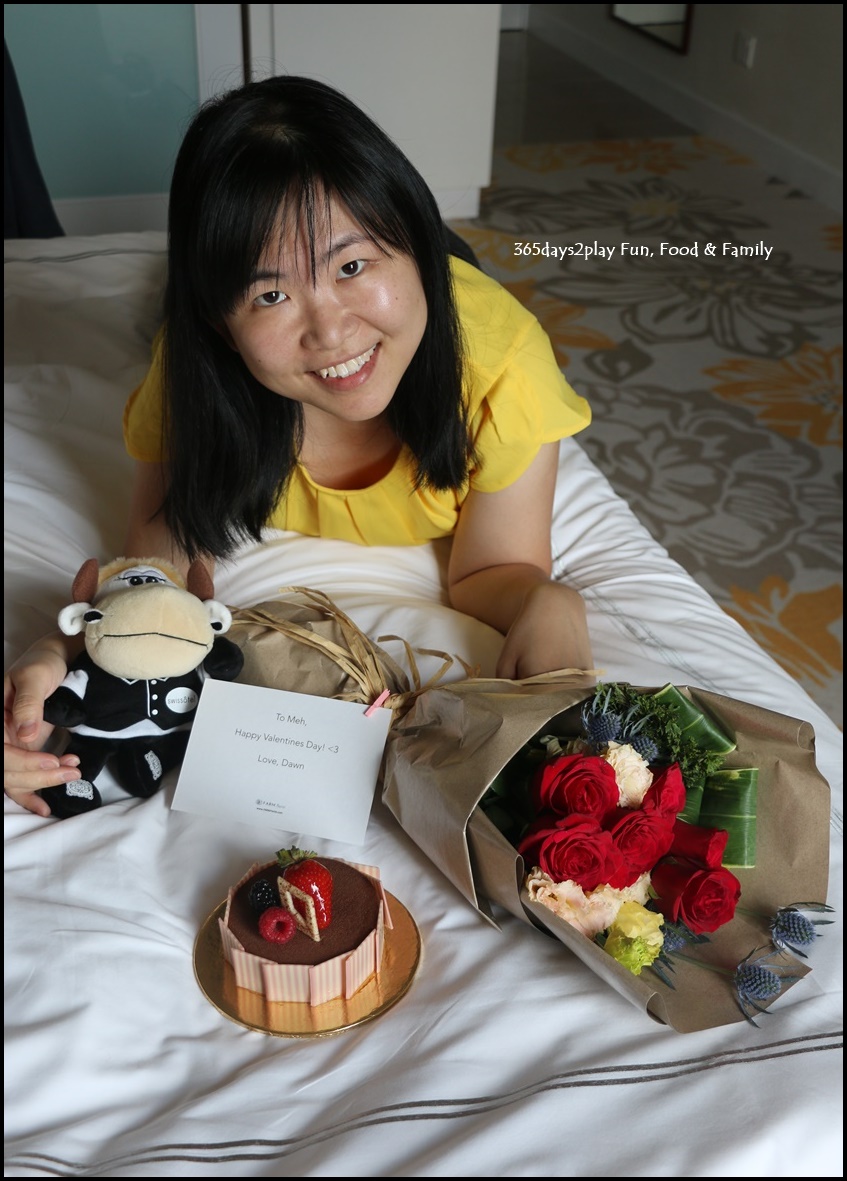 Here's me posing with the flowers and a small birthday cake for Edward courtesy of the hotel.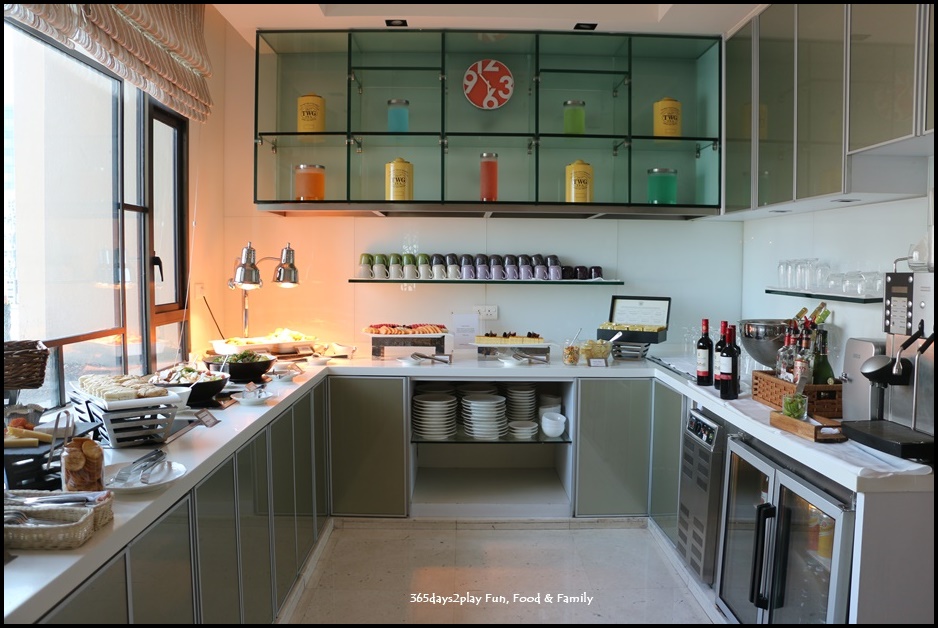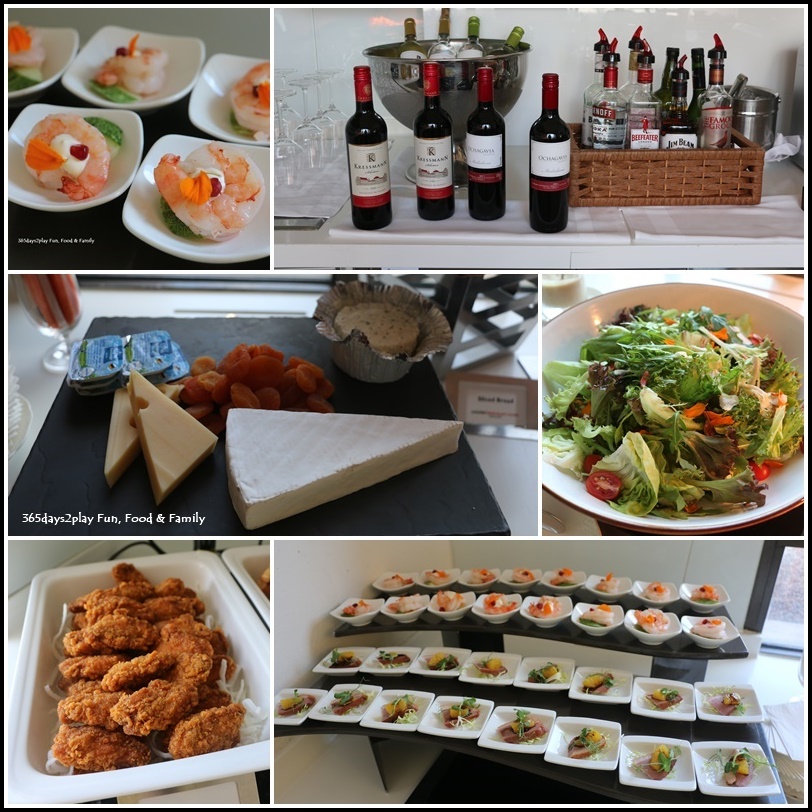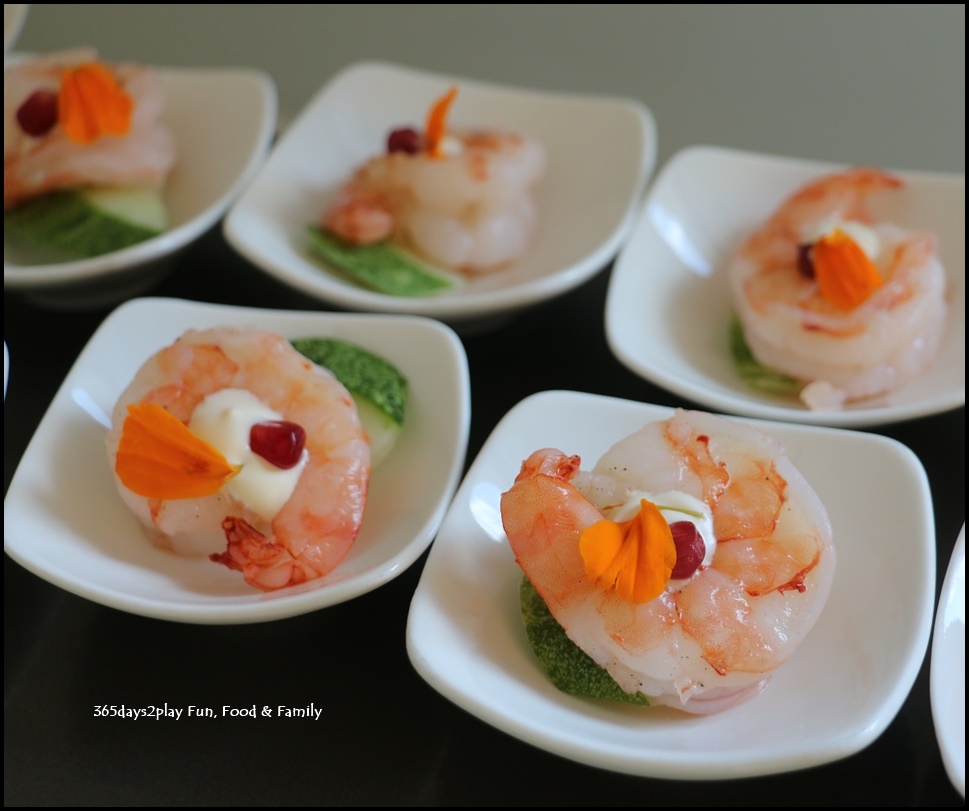 Since we were staying in the Swiss Executive Room King, it meant we had access to the Executive Lounge. I love having access to the Executive Lounge because it means free hot drinks available for you all day, and cocktails in the evening. If you don't mind finger food type of dishes, you can even treat it as dinner. And also, you have the choice of having breakfast in the more private Executive Lounge than at Ellenborough Market Cafe, which is where the breakfast buffet is, although the selection will be slightly limited. Privacy and peace, or huge buffet, take your pick.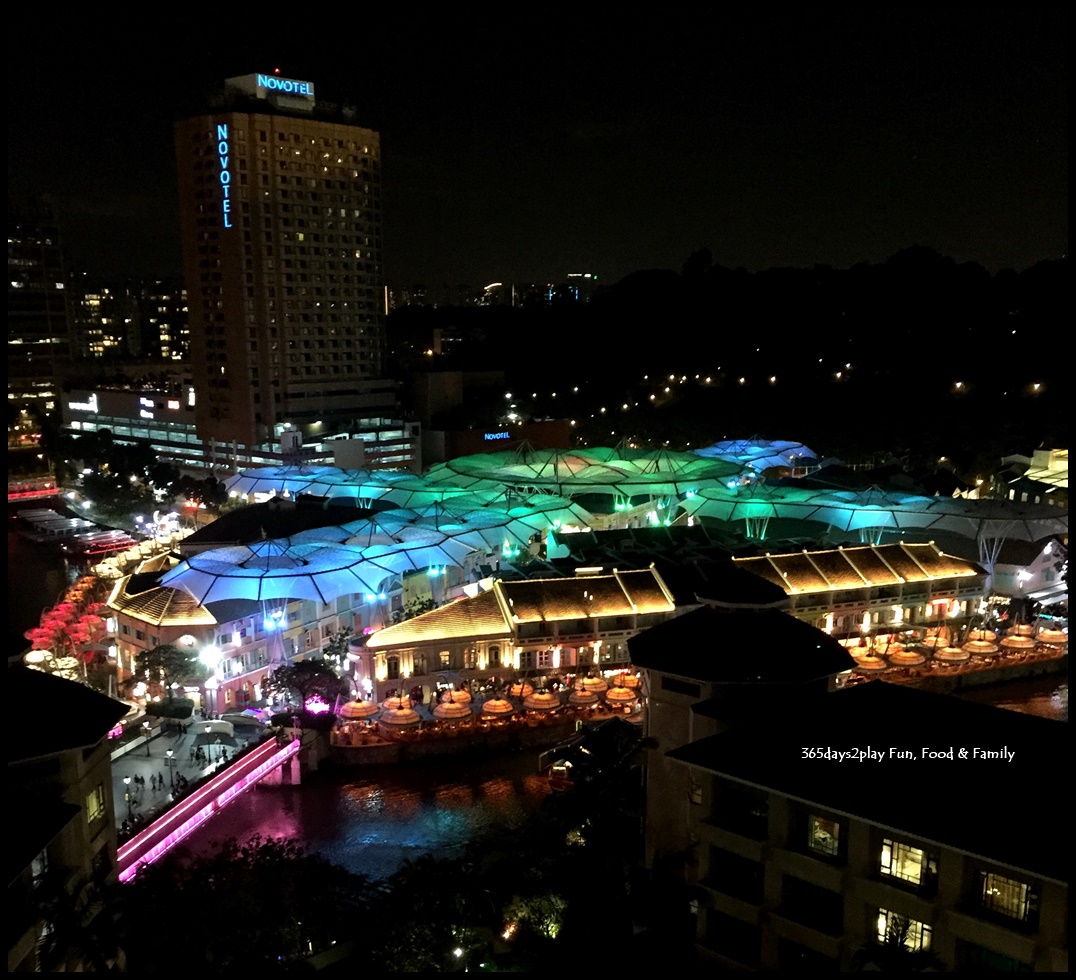 Super nice right???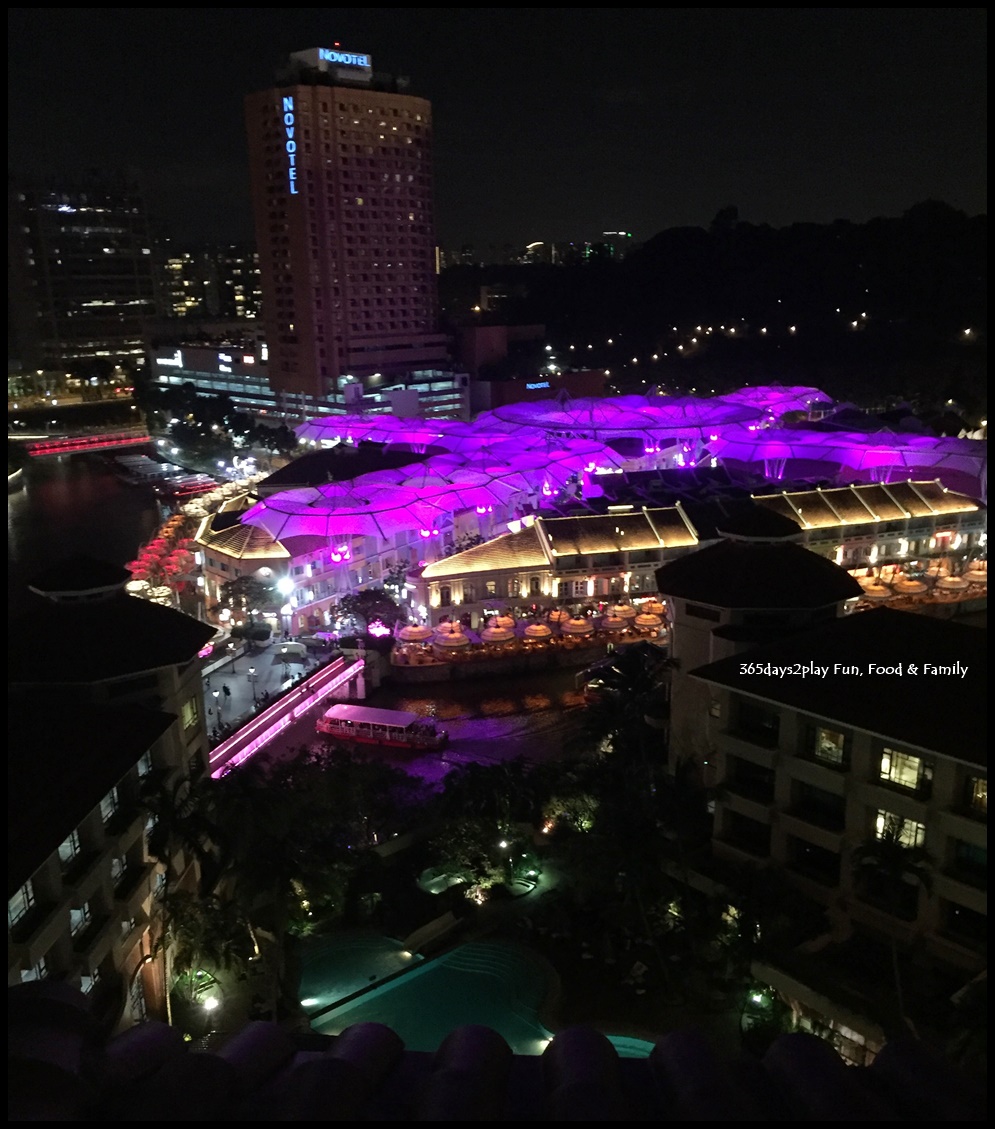 Mesmerised by the change in lighting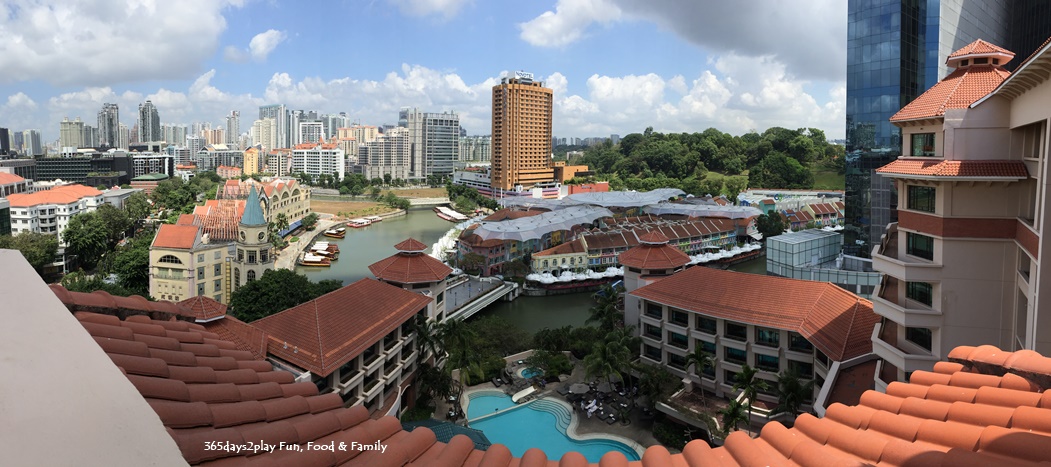 Panorama taken from near the top of Swissotel Merchant Court, looking out to Clarke Quay and Robertson Quay
Check out these beautiful pictures of Clarke Quay, if I do say so myself. Isn't that a fabulous view to have, not behind a glass window, but standing on a balcony with the wind in your hair?
Check out this link to view the Swissotel Merchant court kids rooms, which are rooms with kids bedding and kids amenities. We didn't have this, but all in all, a great stay at Swissotel Merchant Court once again!
---
Add me on Facebook, Instagram and Twitter if you want to be kept up to date with the latest happenings
Read more about Swissotel Merchant Court
---
Swissotel Merchant Court
20 Merchant Rd, Singapore 058281
Tel : 6337 2288