*Media Release*
The inaugural Oktoberfest Asia premieres 16 October 2013 with a four day celebration of authentic Bavarian eating, drinking and revelling at the Keppel Island Plaza, at the Marina at Keppel Bay. Sprawled over the dates of 16 — 19 October 2013, revellers and beer enthusiasts will be treated to exclusive German beer and liquor, traditional gourmet grub and authentic Bavarian entertainment from the comforts of an air-conditioned marquee.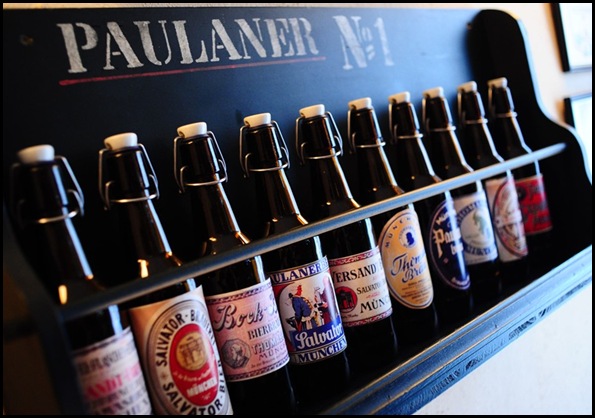 Organised by Dreamfields — the company behind an exclusive network of premium European beers and spirits — and Matt Bennett of Beerfest Asia, the four-day festival boasts support from some of Bavaria's finest breweries: Paulaner Brauhaus, Schneider Weisse and Spaten. German spirit, Jí¤germeister, will also be showing its support with a secret party held in the middle of the festivities.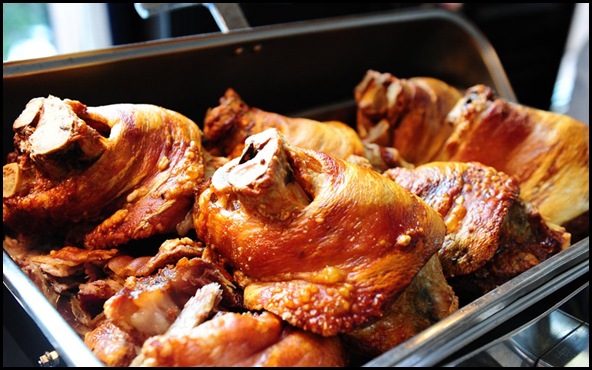 Traditional German cuisine such as Schweinshaxe (pork knuckles), Bratwurst mit Sauerkraut (German sausages), meatloaf and goulash will be available while an assortment of beers and liquors will be sold at the Bavarian themed bars. I sent my 2 beer loving editors to cover the opening launch party held at Paulaner Brauhaus.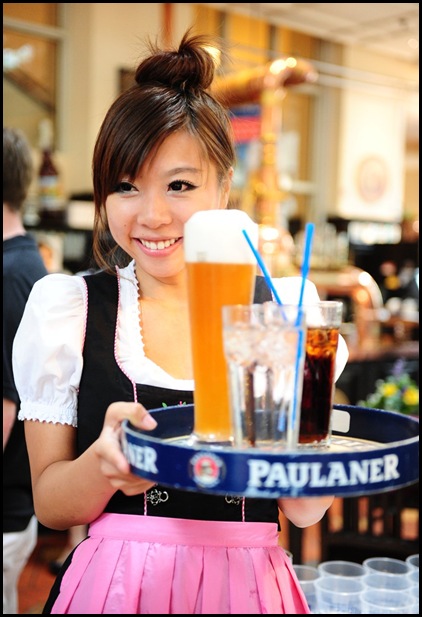 Servers in dirndls (traditional Bavarian dresses) will walk the halls of the marquee serving beer and pretzels as well.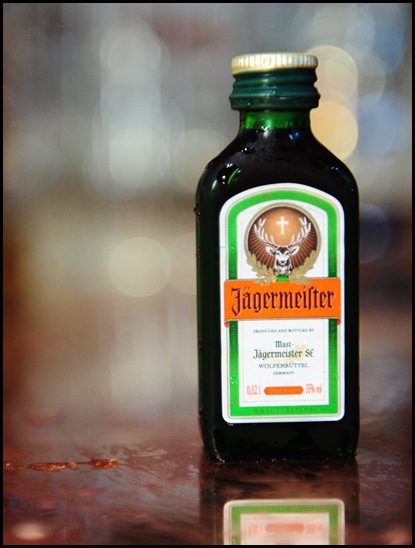 Keeping to the spirit of all things German, Oktoberfest Asia will feature the iconic band, The Original Hofbrí¤uhaus Show, from the beer halls of Hofbrí¤uhaus in Munich, Germany. The world-renowned group has had over 23 years of entertainment repertoire and counts itself as one of the original troupes for Oktoberfest in Munich. The festival will also have a local touch with additional live performances from a local band.
Other entertainment options include Fusbal and Skittles and a Silent Quiz with attractive food and beverages prizes to be won. The Comedy Club will also offer live comedic acts throughout the festival.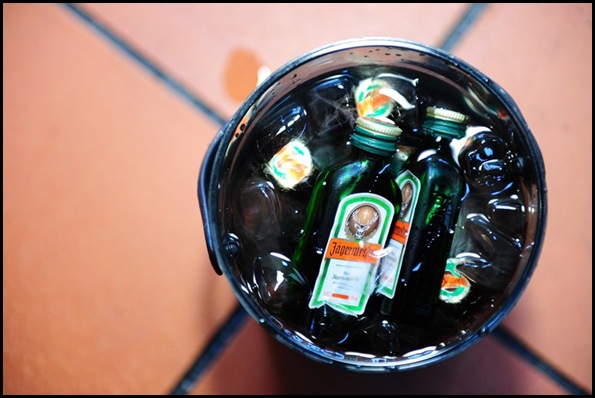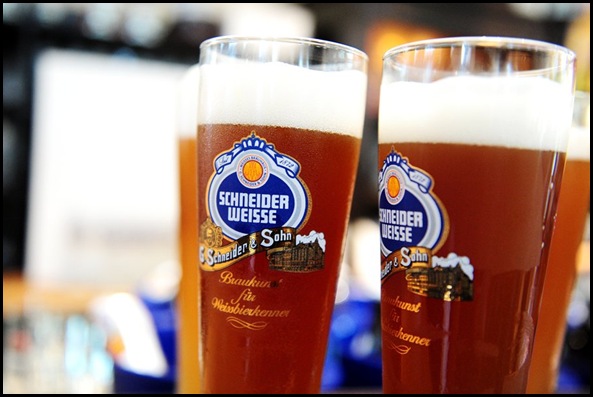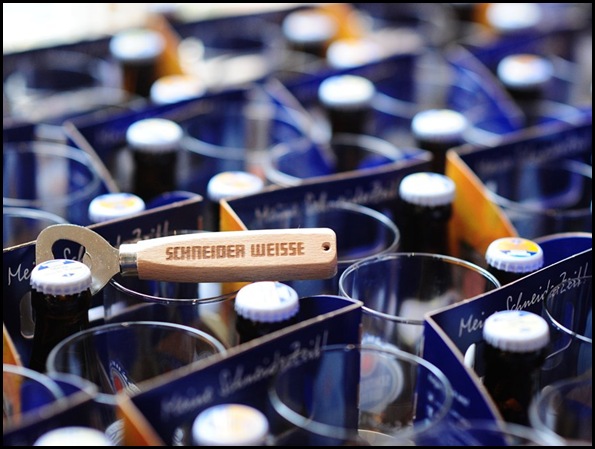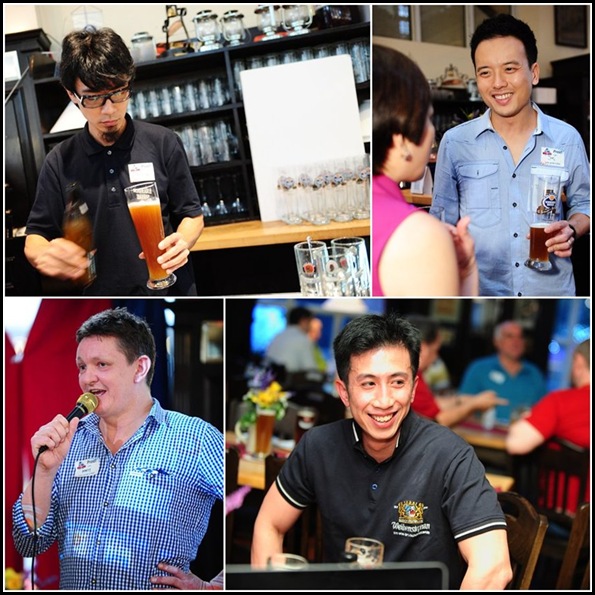 The organizers of Oktoberfest Asia (from left) — Philip Ng, Joel Thong, Matt Bennett, Ian Lim
Individual early bird tickets are priced at $75 for weekdays and $85 for weekends. Thereafter, prices will be $85/ticket and $650 per table of eight for weekdays and $95/ticket and $700 for table of eight for weekends. Tickets will be available on SISTIC from mid-August at www.sistic.com.sg.
---
If you've never been to any Oktoberfest event before, I highly recommend trying it out! I recall my 1st Oktoberfest event was back in 2007. My then boss was a member of the Swiss Club and every year, the Swiss Club would throw a huge Oktoberfest celebration on the grounds, complete with a humongous air-conditioned tent. It was the size of several tennis courts I would think! It was quite a sight to behold. And after the beers flowed freely, I had a culture shock seeing my colleagues as well as our bankers take to dancing on the table tops!
---
Add me on Facebook, Instagram and Twitter if you want to be kept up to date with the latest happenings in the food and lifestyle scene in Singapore!
---
Oktoberfest Asia 2013
Dates : 16 — 19 October 2013
Operating Hours : 16 — 18 October 2013       5.00pm — Late
                             19 October 2013               3.00pm — Late
Location : Keppel Island Plaza, Marina at Keppel Bay
2 Keppel Bay Vista, Marina at Keppel Bay
Singapore 098382
Ticket Prices Early Bird
16 — 17 October 2013      $75/ticket per day
18 — 19 October 2013      $85/ticket per day

Ticket Prices Regular
16 — 17 October 2013     $85/ticket per day
                                        $650/table of 8 per day
18 — 19 October 2013     $95/ticket per day
                                        $700/table of 8 per day