If you are going to Seoul, you will realise that there are many "cafe streets". Seoul has countless cafes and one of the streets where you can throw a stone and literally hit a cafe would be Garosu-gil, which is a pretty street lined with numerous gingko trees. I loved tree-lined streets and at this time of the year, the leaves are all yellow, which makes for a really pretty sight. Btw garosu-gil means "tree-lined streets" in Korean, and there are many such tree-lined streets in Seoul, but the Garosu-gil that I am talking about is the famous one because of the numerous boutiques and cafes lining the streets as well. In fact, if you have time, you should go off the main street to find the independent boutique cafes.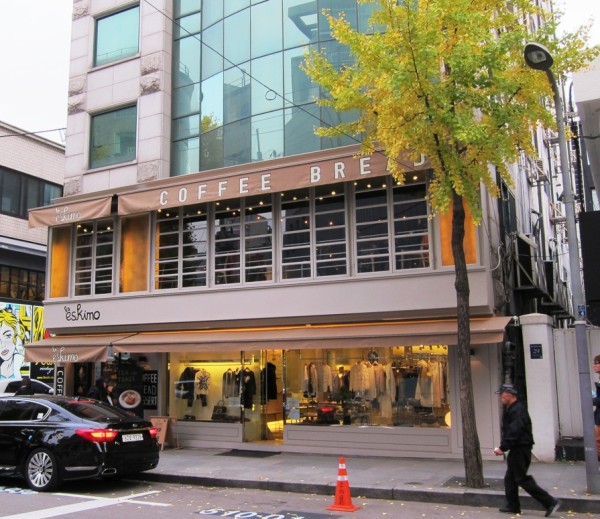 I tried the Eskimo Cafe which faces the main Garosu-gil. Eskimo Cafe comes together with a boutique selling clothes. Normally I am a little bit more wary of such cafes because I feel that the coffee making expertise will not be as strong. However, I was enticed by the cutesy look!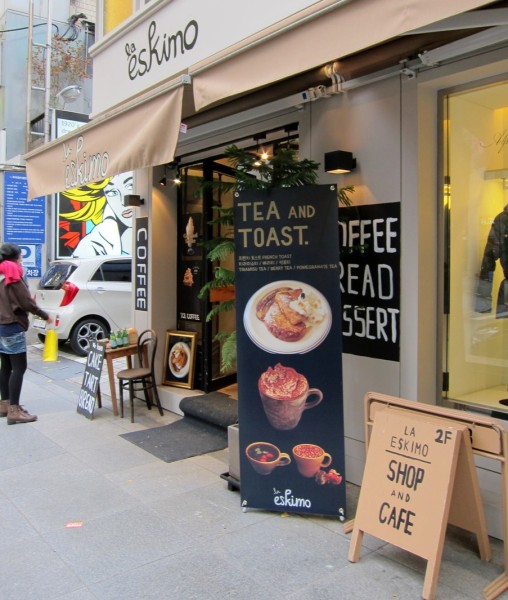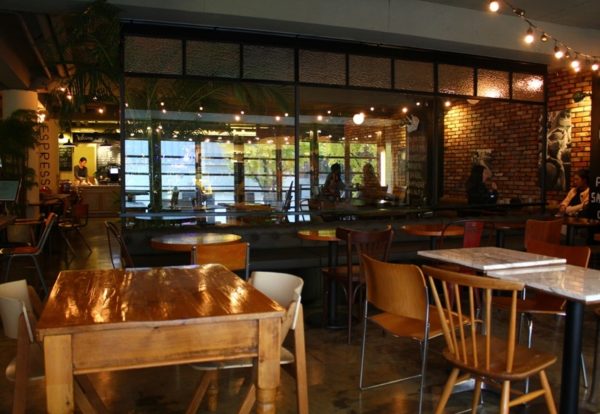 The cafe is humongous, when compared to the numerous hole in the wall cafes. I would really recommend going down Garosu-gil once first, before taking your pick of which cafe you want. Or you could cafe hop of course. The street is less than 1km long anyway.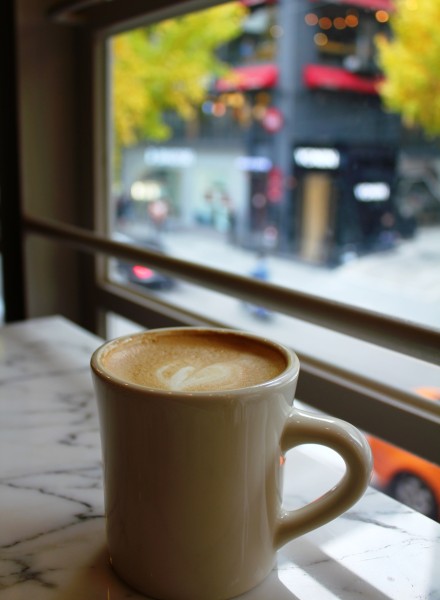 Prices are slightly higher than usual here. The cafe latte cost about 5,500 Krw (just above $5.50 sgd). Actually, I felt like having a green tea latte, but after the walk I thought I should have something stronger instead. The latte was alright. Not very strong in taste. It was even less strong than the Espresso Bar I was at yesterday. And no choice of single origin bean either. Guess I was right about not going to a cafe with an adjoining clothing store. But it definitely is a good place to people watch though, from the 2nd floor. And they have quite a good selection of cakes and pastries which I did not try.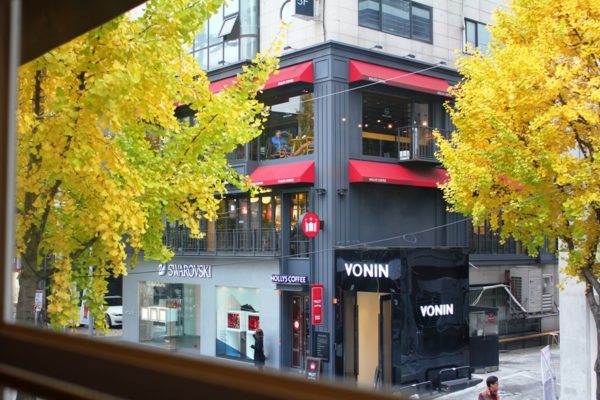 Holly Coffee across the street has cheaper coffees, averaging about 1,000 krw ($1 sgd) lower than at Eskimo Cafe. I went in to have a look, and interestingly, the decor really reminds me of Starbucks and Gloria Jeans. I would prefer not to go to chain store cafes if I can help it.
Another look at the Eskimo Cafe. The seating is different in different sections. They even have a little hut just for 1 table, for the people who are really introverted I guess.