*Media Invite*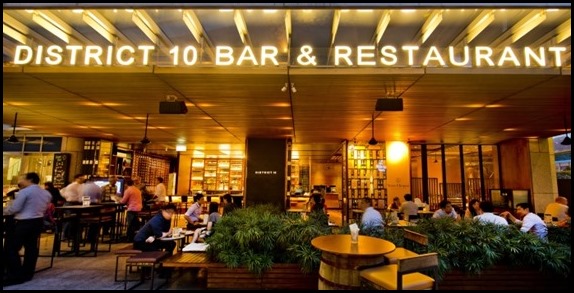 Do you like going to the Robertson Quay area? Aside from the fact that it is somewhat inaccessible by public transport, I love going to Robertson Quay. It has a different vibe to it, and every trip there always makes me feel as if I could be in another street in some other country. There are many restaurants in Robertson Quay but most of them tend to be on the pricier side. There are of course value for money restaurants if you know where to look and District 10 Bar & Restaurant is one such place. I can imagine that just by looking at the decor, you would would expect this to be one of those pricier restaurants, but the great news is that District 10 is surprisingly affordable!
Parking is a breeze here because there is a humongous car park at UE Square, or if you're lucky you can also snag a parallel parking slot by the side of the road. We were there on a Saturday at 12 noon, which means that the weekend brunch menu as well as lunch menu are both available. I like it that lunch dishes are also available because there's really only so many eggs benedict you can eat on a weekend these days now that so many cafes have lined the streets of Singapore.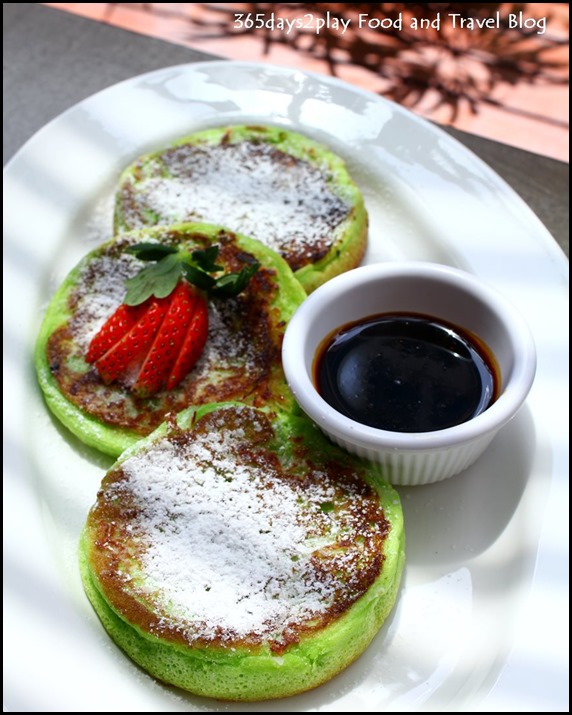 Pandan-Coconut Pancake with Gula Melaka Syrup  $9
We started off with this pancake dish. I must admit the green colour takes some getting used to, and just based on the name, it feels as if you are eating dessert. But make no mistake, this is a breakfast dish. and a pretty good one I might add. The pancakes are thicker than normal, and doesn't disintegrate so easily when put in the mouth. I actually like that more than the normal thin pancakes. Must try this if you don't know what to order!
Oh I was trying to be artistic with the photos so I took them to the al-fresco area. Next time I shall be more mindful if there are grills nearby.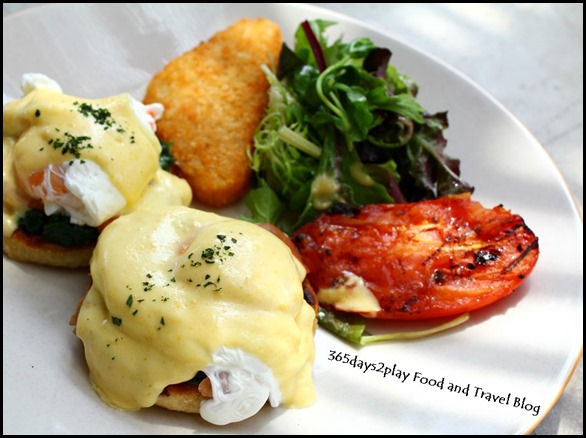 District 10 Eggs Benedict — Poached eggs on toasted muffin with sautéed spinach, smoked salmon & hollandaise sauce $16
Eggs benedict were pretty good. A bit too much hollandaise sauce for my liking but otherwise, the toasted muffin went really well with the poached eggs and smoked salmon. I'm not too keen on eggs benedicts that use square sandwich breads for their bases. They're just too soft and unsubstantial. Good serving of veggies on the side to make you feel a bit better about the 2 eggs you've eaten. $16 is a really good price considering you get the smoked salmon, hash brown and grilled tomato too.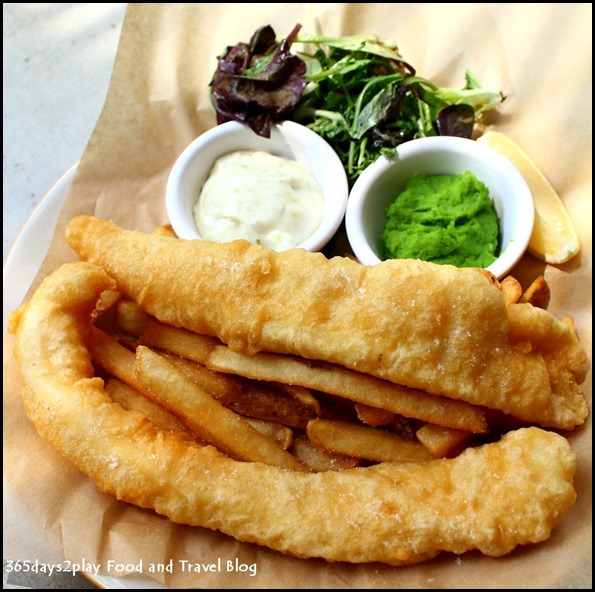 Hoegarden Battered Fish & Chips — With mint mushy peas & tatare sauce $22 
These were really good fish & chips! For one, you could really taste the beer flavour in the batter coating. I always wonder if beer is really used whenever I see the words beer battered fish because you can hardly taste it! For another, the fish had a discernable flavour too, unlike in many places where the fish is tasteless and the taste comes from the fried batter.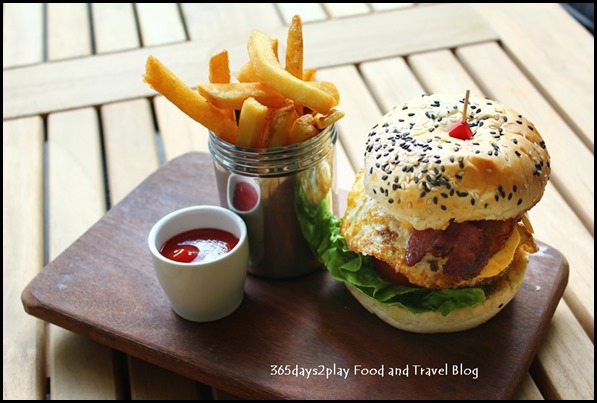 District 10 Brunch Beef Burger — Charcoal-grilled Black Angus patties topped with fried egg, crispy back bacon, cheddar cheese on a sesame bun & served with natural cut fries  $20
A humble yet well put together burger. The meat patty was done just right and you could taste the beefy flavours. There was no over drenching of sauce, that so often happens when the chefs want to mask the mundaneness of their meat patties. Fries were nicely crisp too.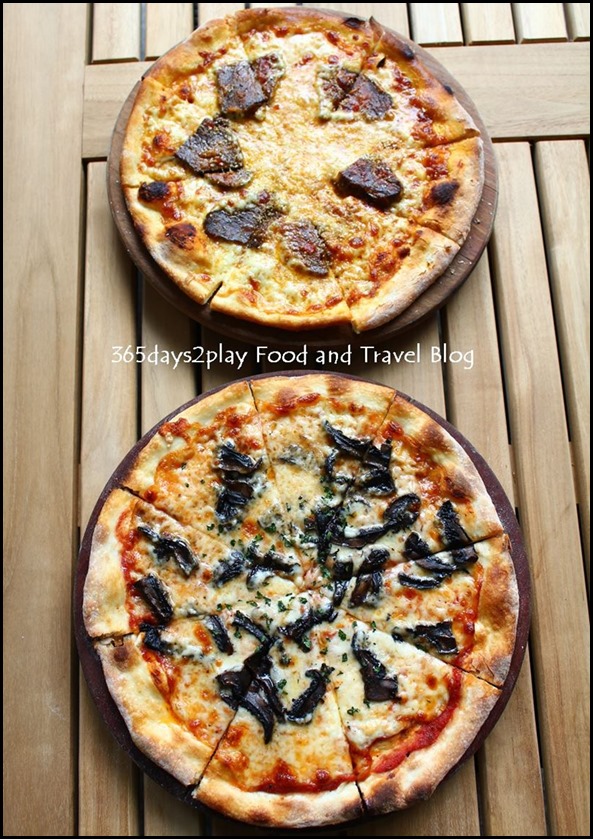 1) Pizza with Wagyu Beef Cheek Rendang $29++
2) Pizza with Portobello Mushrooms — with tomato sauce, Portobello mushrooms & truffle oil  $26++
We also got to try 2 pizzas. The pizzas are not done in the style that I like best, ie floppy pizzas with really moist toppings, which is the style you often get at Italian restaurants. Portobello Mushroom pizza was quite alright, with a generous serving of mushrooms.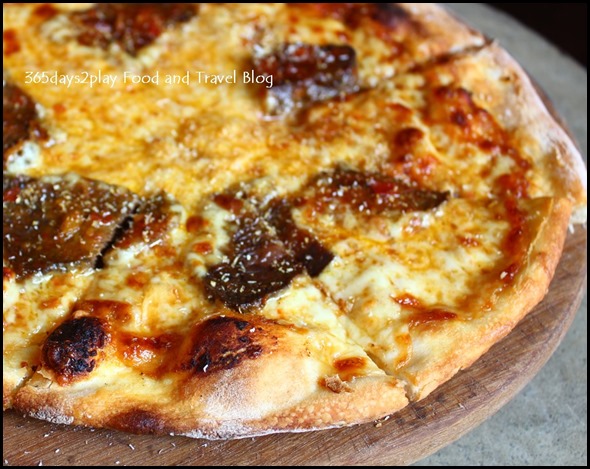 The more memorable pizza was the wagyu beef cheek rendang pizza. Although you don't feel like you're eating beef slices taken out of a rendang curry, you can definitely taste the tenderness and flavour that is associated with Wagyu. I would highly recommend this pizza if you're looking for pizza.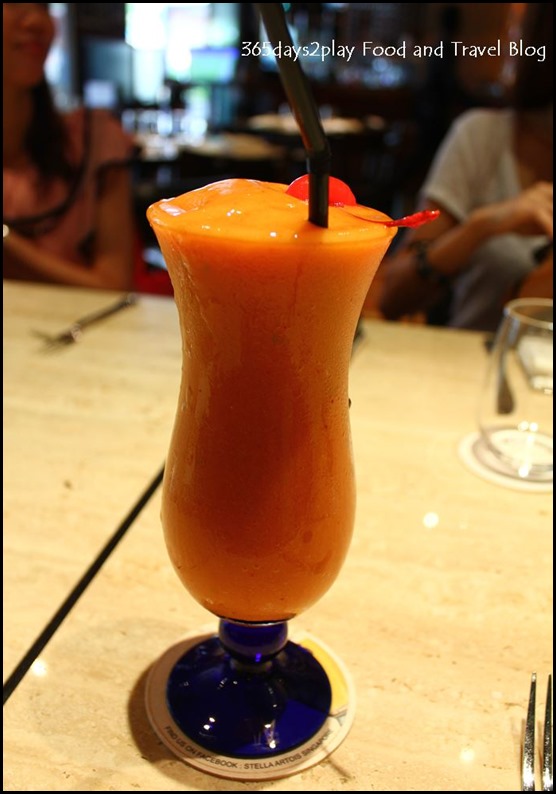 Antioxidant — Peach, Green apple, Mango & Strawberry $13
I tried one of the Health Boosters drink. Definitely a healthy combination and I felt quite cleansed. But I won't order it again because I don't like smoothies. I guess I must be one of the few people on earth who doesn't like smoothies. They're so thick, how can they quench your thirst?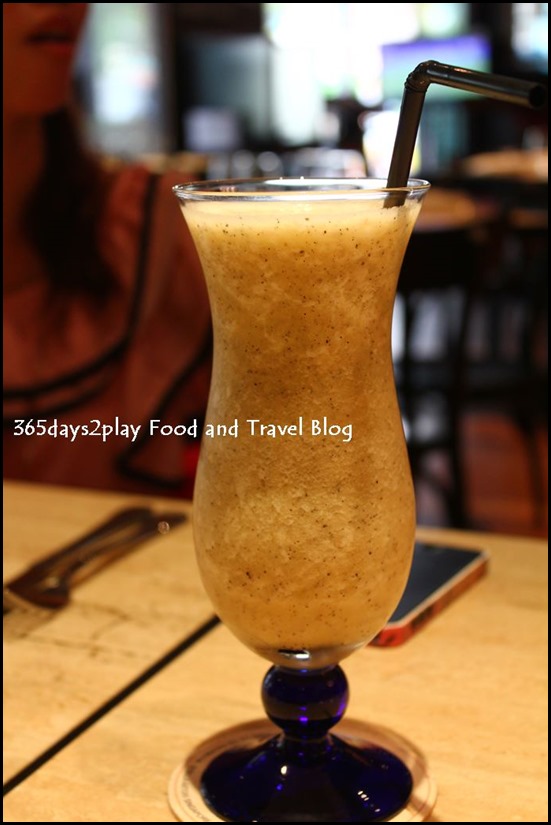 Anti-aging — Dragon fruit & Pineapple $13 
The other dining companions felt that they needed help in the anti-aging department, so they all ordered this. Not too sure why they think they need help in that area though….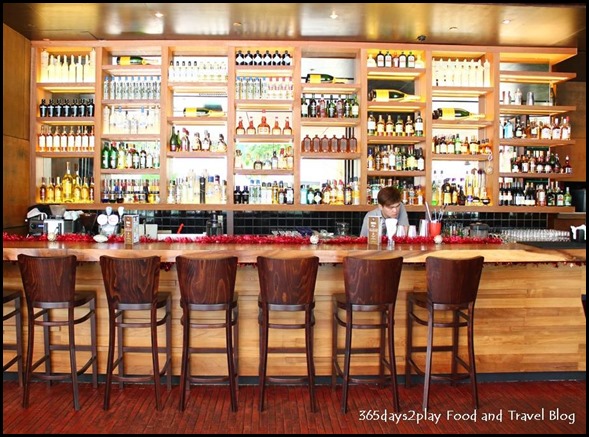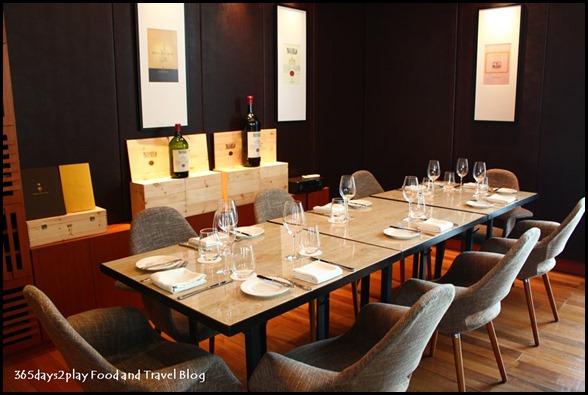 ---
Add me on
Facebook, Instagram and Twitter if you want to be kept up to date with the latest happenings in the food and lifestyle scene in Singapore!
---
District 10 Bar & Restaurant UE Square is located at 81 Clemenceau Avenue, #01-15/16/17 UE
Square Shopping Mall, Singapore 239917.
Tel: (65) 6738 4788. Email: contact@district10.com.sg
Website: www.district10.com.sg
Facebook: www.facebook.com/pages/District-10-Bar-Restaurant/141714989210805