If you're a fan of cooking and baking programmes on TV, you might just have heard of masterchef Eric Lanlard the Cake Boy. His TV programme, Baking Mad with Eric Lanlard, is currently on BBC Lifestyle (StarHub channel 432). I love this channel btw, as the focus is on British cuisine and cooking styles.
So it was kind of surreal to meet Eric up close and personal when he was in Singapore several weeks back. Eric is also a twice winner of the prestigious Continental Pí¢tissier of the Year at the British Baking Awards and has baked for likes of The Queen Mother, The Beckhams, Claudia Schiffer and Madonna. In Baking Mad with Eric Lanlard, he imparts invaluable skills to his audience by sharing tips on how to produce cakes and desserts that are not only glamorous but absolutely delicious.  Eric is also the founder of luxury cake boutique, Cake Boy in London.
We learnt to bake Eric Lanlard's signature Dark Chocolate Moelleux at the Masterclass held at ToTT. The best way to learn how to make cakes is to just roll up your sleeves and get down to doing it! Watch the programmes first to see how the experts do it, but don't forget to do the actual baking! Baking with the experts is very much different from reading recipes via a cookbook because very often, the experts drop hints learnt from the school of hard knocks, which are seldom shared in generic cook books! Trust me, I've gone to baking school so I know.
Before i show you Eric Lanlard's version of his Dark Chocolate Moelleux, you have to view mine first.
Now tell me, is this not a cake that you would love to eat????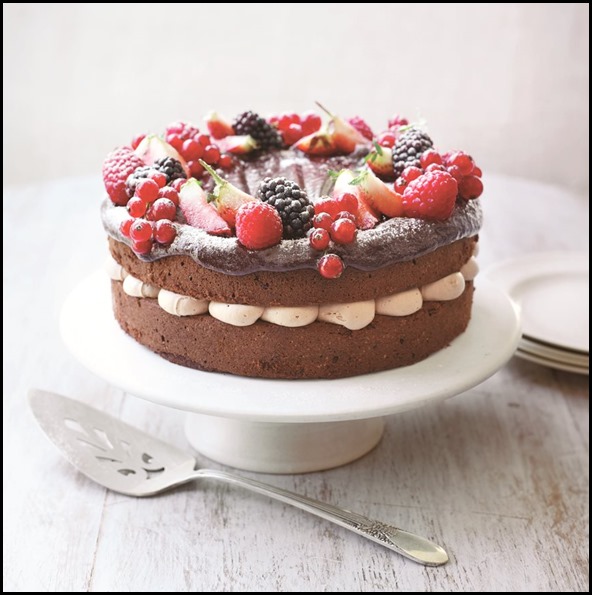 And voila, Eric's version of the cake. Hmmm, I think mine looks better. What do you think??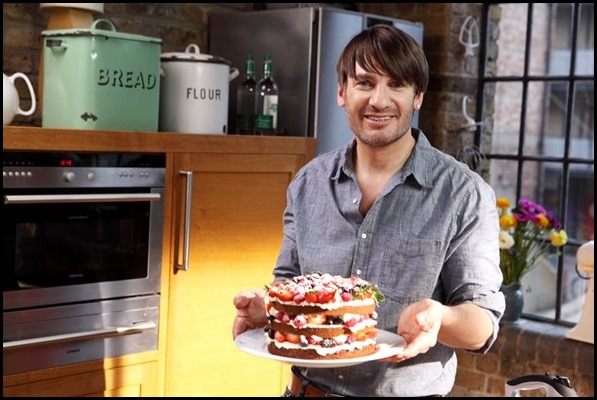 Here's a picture of Eric Lanlard and this Dark Chocolate Molleux that is his signature cake.
Or you can watch a video of him making one. http://hubalicious.starhub.com/videos/baking-mad-eric-lanlard-chocolate-cake
More information on Eric Lanlard: Eric has presented four television series, Glamour Puds (series 1 and 2) and Baking Mad (series 1 and 2), and creates breath-taking cakes for numerous A List celebrities. Eric is Brand Ambassador and the face of the ultimate baking web site BakingMad.com. Baking Mad is the one stop site for recipes, tips, videos, competitions and special offers. Eric's glamorous London HQ, Cake Boy, houses a thriving cookery school alongside a coffee and patissierie lounge and when he isn't flying across the globe for his prestigious clients and media commitments, there is nowhere that Eric would rather be.
Don't forget to watch Baking Mad with Eric Lanlard (series 1) every Tuesday, 4.35pm on BBC Lifestyle (StarHub channel 432)
Add me on Facebook, Instagram and Twitter if you want to be kept up to date with the latest happenings in the food and lifestyle scene in Singapore!