You know, many people have asked me how is it I can dine out so often without feeling broke or going bankrupt. Previously, my answer would be that I'd eat economy rice dutifully for lunch everyday, so that I can save up for a good meal on the weekends. Some times you gotta make sacrifices to enjoy something better don't you agree?
Now I'm glad to report back that there's an easier way to dine at expensive restaurants for cheaper! I'm talking about The Entertainer App! It gives you 1-for-1 deals at MANY restaurants in Singapore, ranging from top notch restaurants such as  Au Petit Salut, The White Rabbit, The Disgruntled Chef and Senso, to even cafes like Group Therapy Cafe, Marmalade Pantry and Department of Caffeine!
The Entertainer App really gives you 1 main course free for every main course ordered! Simple as that!
And it's not just restaurants that's featured in The Entertainer App. You can get access to all 770+ buy one get one free offers for Singapore's hottest restaurants, nightspots, informal dining, spas, activities, attractions, hotels and more. With 3 vouchers per merchant, you can visit the Entertainers' partners more than just once or include your family and friends in the 1 for 1 fun! 2 persons just need to use 1 voucher.
The app usually costs $95 for membership that lasts till 31 Dec 2014. HOWEVER, there is a promotion going on now. For just $19, you can try out the One Month Membership, which gives you full access to ALL the features in the app.
---
Here's what you have to do
Go to https://www.theentertainerme.com/trysgfor19/ to purchase The Entertainer App
Key in promo code : 365days2play
Pay for the Entertainer Singapore One Month Membership for $19
Get access to all the participating merchants!
Click to use vouchers when you are at the restaurant!
Be sure to key in my unique promo code to stand a chance to win the full version of the app for FREE!
---
Now I know everyone hates to have to pay for apps, but think about it. With just 1 visit to the restaurant, you would have recouped your $19. Main courses these days are what, more than $20 bucks! Tell me you can see its worth it!
In fact, the very next day after I got my own Entertainer App, I happened to be going to South Coast restaurant at MBS to meet the Partner for dinner. I checked the Entertainer App and was shocked to see that it's on the list of restaurants. Actually I shouldn't have been shocked because there are really a lot of participating restaurants. I ordered $24 main course and the Partner ordered $28 main course, and voila, only need to pay $28! And just like that, I practically halved my food bill!
Well, don't say I didn't tell you about this great lobang. So quickly get the Entertainer app and start your savings. Look at the full list of merchants to make your self comfortable that you have a great number of restaurants that you wanna visit (although just one is more than enough to recoup if you ask me). Have fun!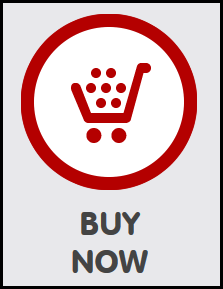 Don't forget the promo code : 365days2play