I hadn't planned on visiting any cafes yesterday as the parents were going to take us to try this delicious fish soup stall in Jalan Besar that they had recently discovered. It's at this coffeeshop that has a multi-storey car park attached to it. Alas, because it was the Labour Day holiday, the stall was closed!
Instinctively, the parents and the partner turned to me and said "what next"? As if I am a walking Google Map of all the cafes nearby! I did my usual thing, which is "Just drive until I see something interesting!" We were on Horne Road which has 3 cafes, but we'd already been to Two Bakers, and I really didn't want to have to step into The Bravery (stepped in once and it was full of cooking fumes and noisy like hell).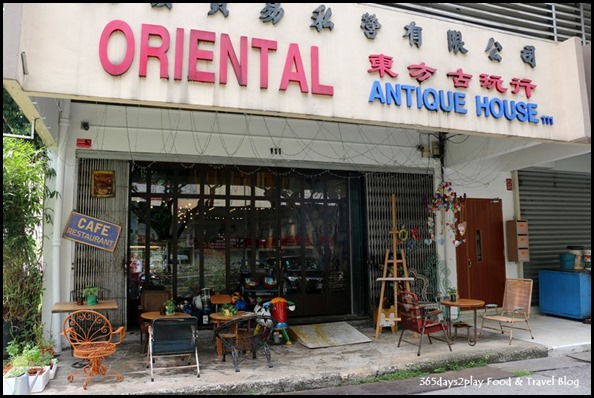 You won't find the AEIOU sign outside. I tried. They've kept the previous owner's Oriental Antique House signage instead.
So we turned down King George's Avenue, where we immediately spotted a tiny sign proclaiming "CAFE Restaurant". The truth be told, the exterior looked really run down, with what appeared to be several of the oldest and dirtiest looking furniture placed outside. It was really Retro taken to the extreme if you ask me, but I later found out that these were all up cycled furniture! Certainly all very Instagram-friendly, but not very welcoming we all agreed. Still, the menu with an emphasis on clean eating did win us over eventually.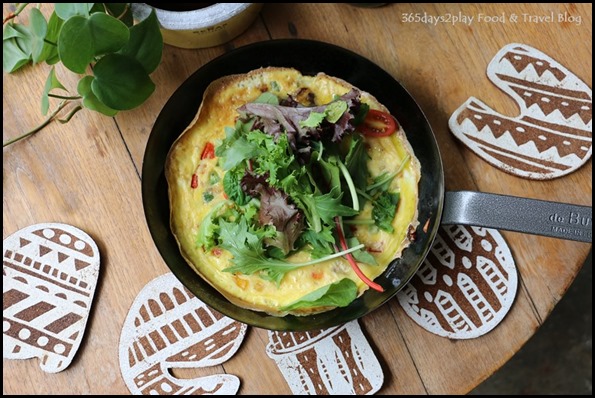 Frittata with onions and bell peppers $12.90
The frittata was really tasty, not oily, with just the right amount of egg. The veggies inside were crisp and evenly distributed. Additional salad was also generously tossed onto the frittata. The only thing is, it was missing some sort of a carbo, so we ordered the $2.90 garlic bread to go along with it.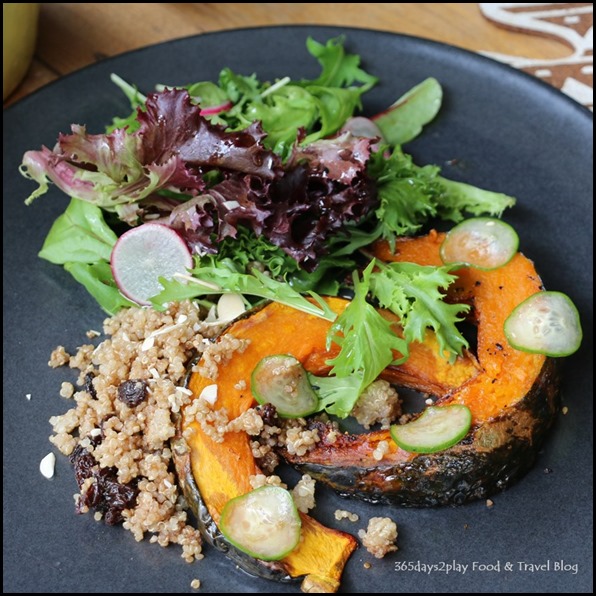 Glazed Pumpkin and Quinoa with pickled Japanese cucumber $14.90
The first time I tried Quinoa back in 2009, I was amazed by its nutritional value and yet how similar to rice it tasted. It's one of those power packed foods that you could eat without feeling like you're "suffering". Glad to know that its getting to be easily available these days. This dish was just nice as a salad, as there wasn't very much quinoa, but the deliciously roasted pumpkin did help to fill you up as well. Great dish for sharing.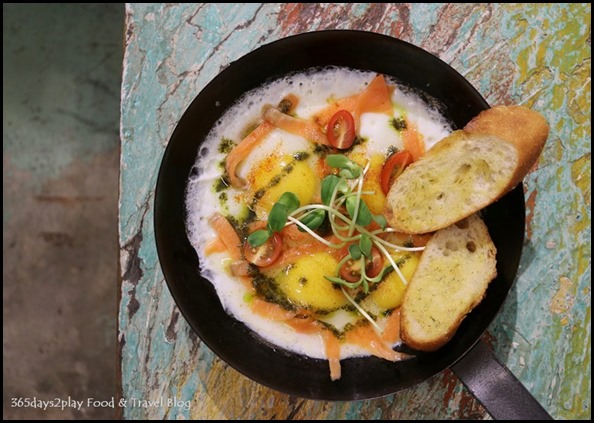 Sunny Side Up with Smoked Salmon $8.90 and $5 for salmon
I ordered the sunny side up that was drizzled with savoury pesto sauce and served with 2 slices of garlic toast. I wasn't quite expecting to be served eggs in a pan. For a fussy egg lover like me, this isn't considered sunny side up as the texture is slightly altered, but I have no clue what it ought to be called if not sunny side up either. And amazingly, there were FOUR eggs in this dish, talk about the amount of cholesterol! The garlic toast was nice, and two slices was definitely too little for the 4 eggs. Luckily we had ordered additional garlic toast.
The additional $5 salmon didn't seem worth it, as it was just a few strips of it. I was kinda expecting smoked salmon on the side. There are other choices too, ie duck confit or roast chicken breast for $5.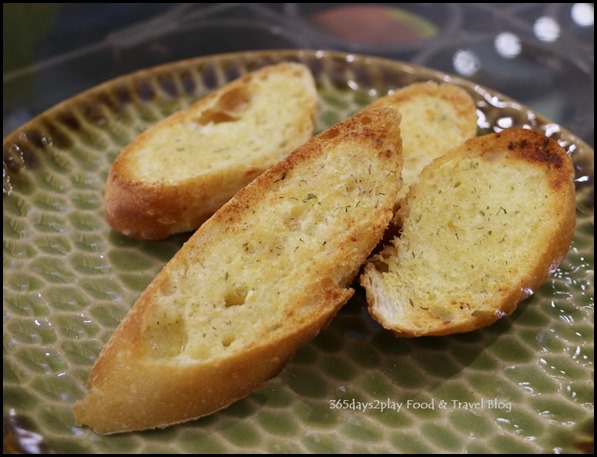 Garlic Herb Crusty Bread $2.90
We ordered two servings of the garlic bread as it seemed affordable, and helped to go along with our egg dishes. Garlic herb butter coverage on the bread was a little uneven though, some slices had more than others.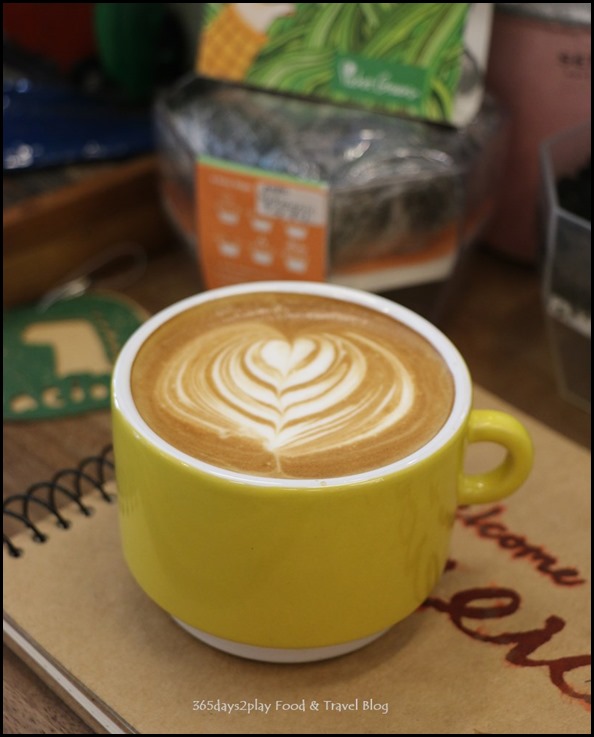 Flat White $5.50
And a mild and milky flat white to top off our meal.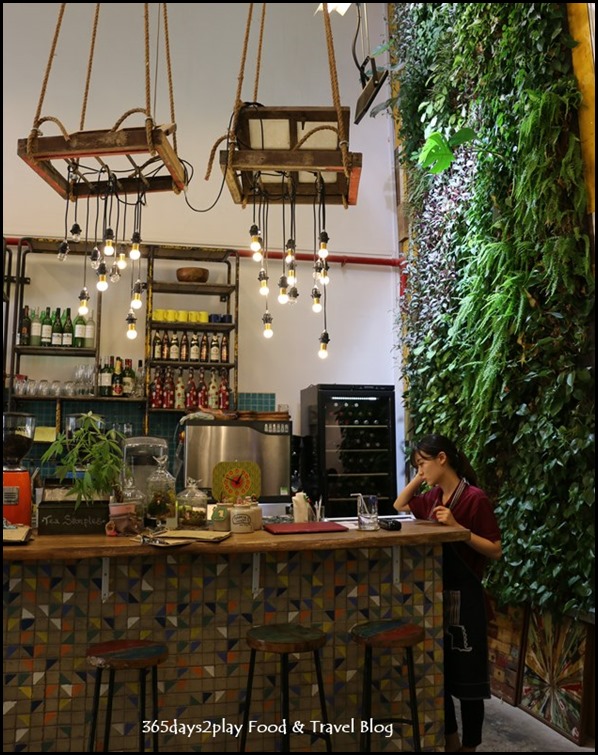 Check out that huge ass green wall! Love the nature elements here.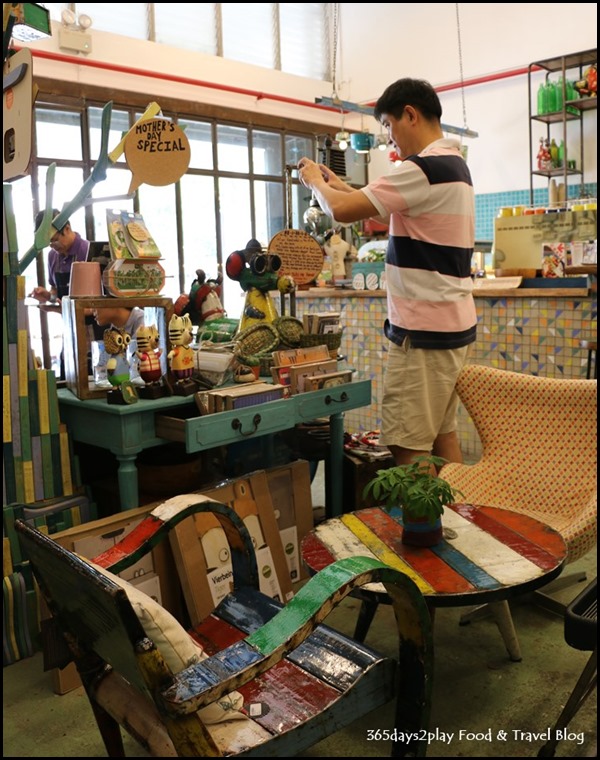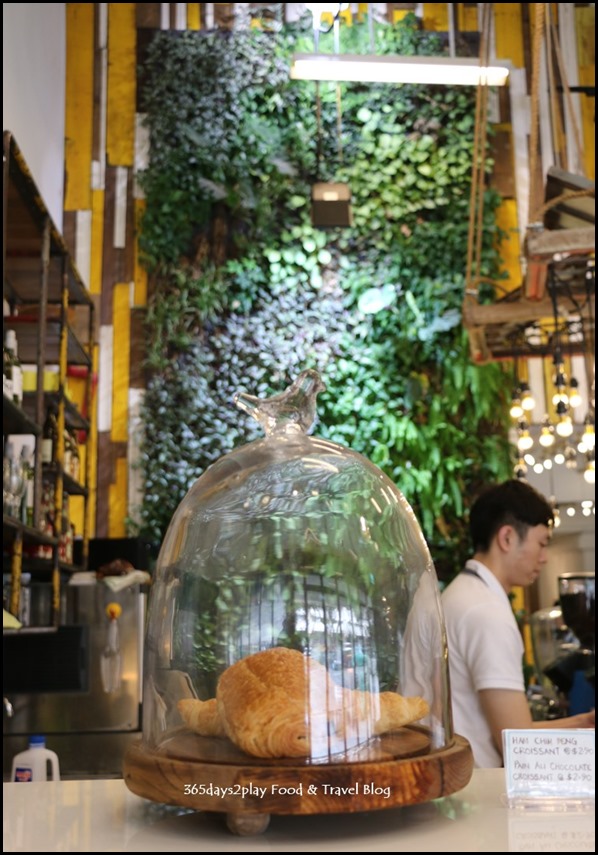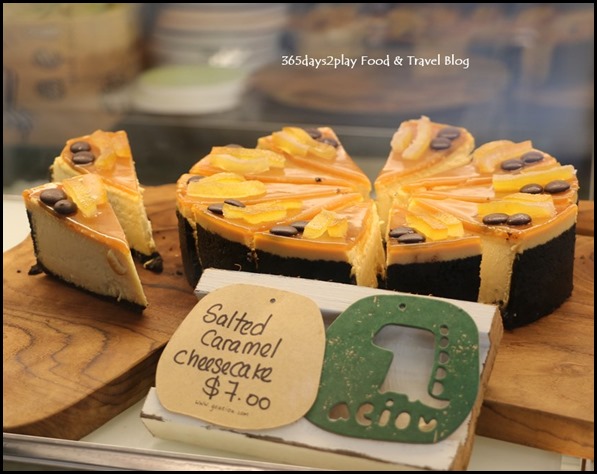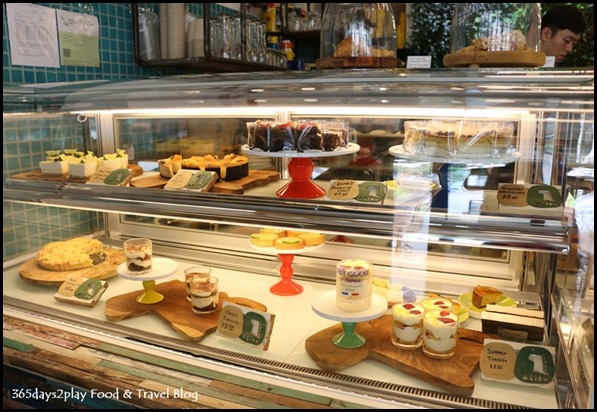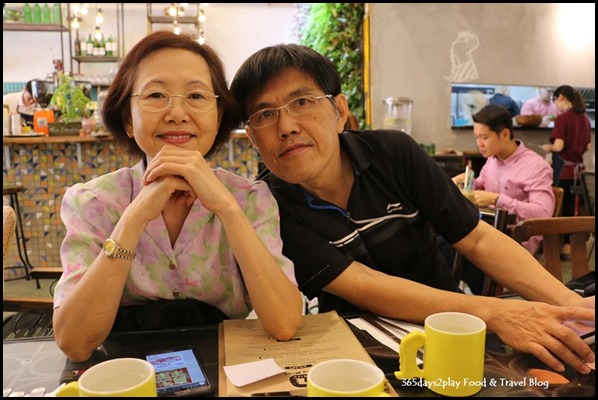 Happy Weekend!
---
Add me on Facebook, Instagram and Twitter if you want to be kept up to date with the latest happenings in the food and lifestyle scene in Singapore!
List of Cafes in Singapore
---
AEIOU Cafe
111 King George's Avenue Singapore 208559
Tel : 6291 2698