Most people know about St Marc Cafe as it can be easily found in popular malls such as Raffles City or Vivocity. But have you heard of St Marc Bakery and Bar at Parkland Green ECP? I believe it's the only outlet that serves full brunch, lunch and dinner meals. At least i couldn't find information saying otherwise on their website.
Ever since I tried their signature Pasta Carbonara more than half a year ago when they'd first open, I was smitten. I was hosting some event at Parkland Green so I managed to have a mouthful, but that mouthful was so wonderfully heavenly that it has been etched in my subconscious mind since. I don't know why I haven't been back earlier, but I finally did so last week.
Truth be told, I hardly ever order Pasta Carbonara at restaurants as I can never be sure if the sauce is too thick and cloying. If I say so myself, I do make a pretty good version using Jamie Oliver's recipe, so I've always been a little risk adverse to ordering it. But I did so very much want to relive the taste I had remembered, so I took the risk this time round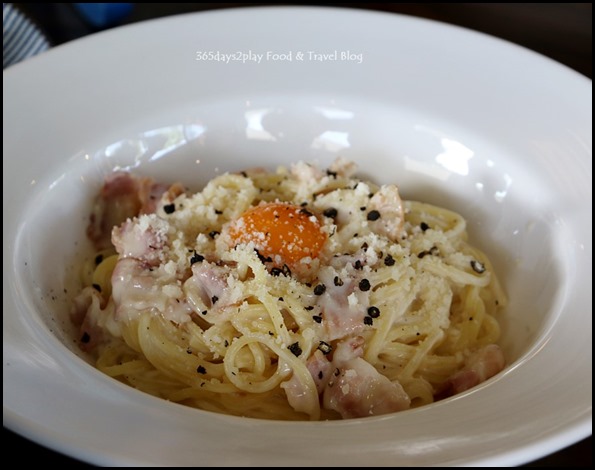 Carbonara $15.80 (Crispy Bacon, Parmigianino, Black Pepper, Egg Yolk)
The Pasta Carbonara was exactly as delicious and creamy as I had remembered. This being a Japanese version, it's slightly different from those you get from the Western restaurants. I don't quite know what goes into the sauce but it was creamy, salty, and was just full of umami. I suppose the saltiness comes from the added Parmesan cheese. I did find it a tad too salty towards the end, but I fully enjoyed the dish for the most part. Love the bouncy texture of the Japanese pasta too, they say it is textured like a mochi.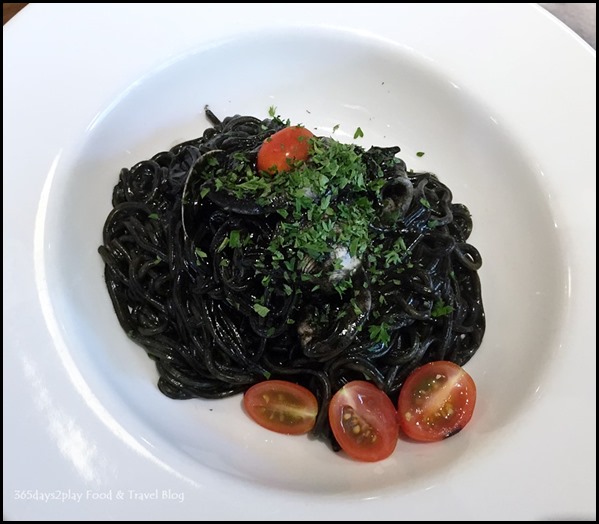 Sepia Nero $18.80 (Squid ink, cream, fresh squid, clam, cherry tomato)
My colleague ordered this, which was pretty good too. The pasta is generously laced with the squid ink, which gives it a nice depth of flavour, but don't order this on a romantic date unless you wish to be seen with black lips.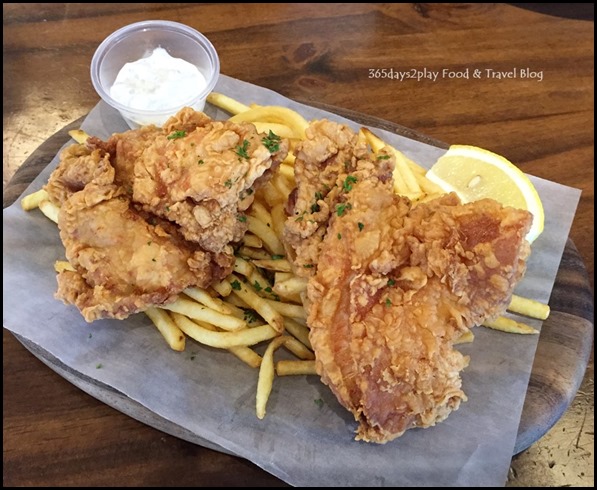 Chicken & Chips $16.80 (Chicken Thigh and Fries with homemade tartar sauce)
I ordered this. Yes, I visited St Marc twice in 3 days, such was my craving! Aside from the small platter which makes it had for the fries to stay on, I had no complaints for the fried chicken. It was piping hot, crispy skinned, succulent and tasty. As I was devouring the chicken, my colleagues helped themselves to the moreish crispy fries! The tartar sauce is pretty addictive too damn it.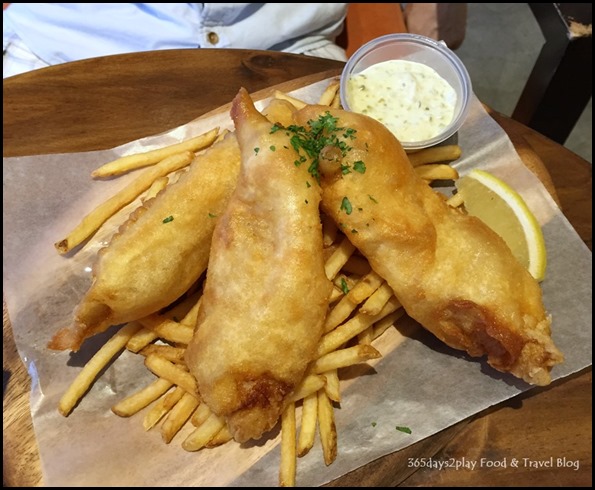 Fish and Chips $18.80 (Lemon and olive oil marinated John Dory)
The Partner ordered this. The batter was nice and light and I had several helpings of it. The fish was flaky and moist, but didn't seem to have much flavour. Dory fish unfortunately does have a reputation for being rather bland.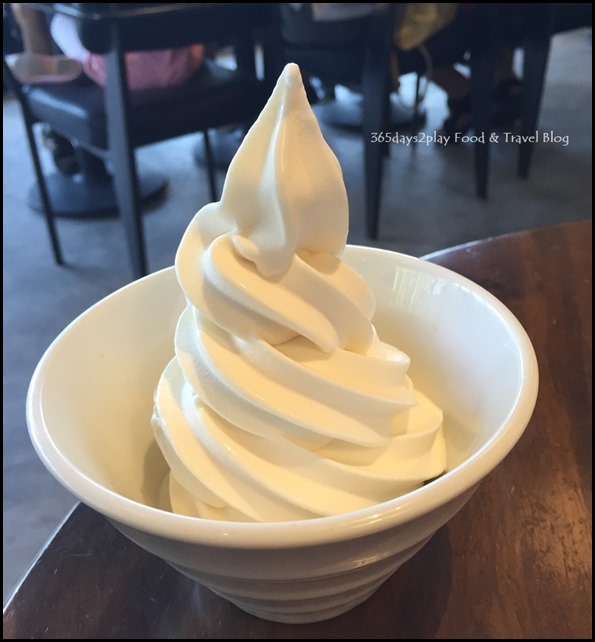 Ice Cream $4
And of course, who can leave St Marc without trying out their signature ice-cream desserts? Those ice cream desserts piled with fruit and syrup look good, but I've never been one to like my ice cream dressed up too much. FYI I love my Llao Llao ice cream toppingless! And so it is the same for ST Marc's soft serve ice cream. Did you know you can order the ice-cream without toppings for just $4? Save $3 or more! Plus the ice cream portion seems to be more!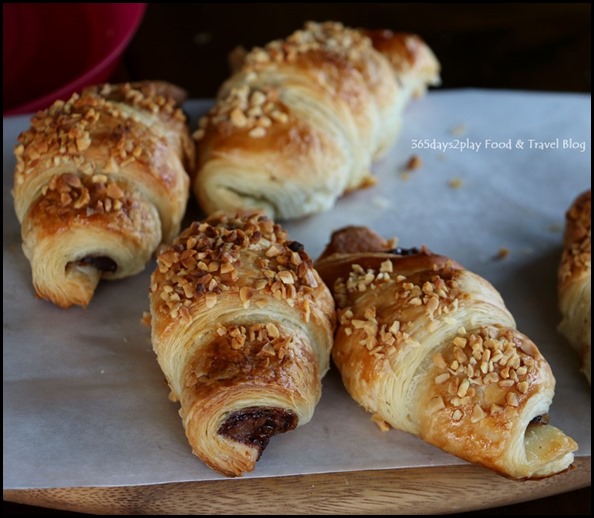 The other sinful dessert at St Marc, the Chococro. If you thought a croissant is sinful enough, try stuffing it with semi-molten chocolate. It's a wonder why more cafes don't sell such pastries. They'd fly off the shelves!
---
Add me on Facebook, Instagram and Twitter if you want to be kept up to date with the latest happenings in the food and lifestyle scene in Singapore!
Check out the other eateries and shops at Parkland Green and at East Coast Park
---
Bakery & Bar St Marc.
Parkland Green @ ECP 920 East Coast Parkway #01-09/10 Singapore 449875
Tel : 6342-1786
11:00 – 22:00 (Tuesday – Friday)
09:00 – 22:00 (Saturday, Sunday, Public Holiday)
Closed Every Monday