Hundreds of cafes have opened in Singapore in the last 2 to 3 years, however not that many actually have opened in the East. And by that I mean East of the East, ie Eunos towards Airport area. So I was really glad to find out about South Union Park, which opened several weeks ago in the residential area of Kembangan. It took over the spot of French casual restaurant Vis-a-Vis which closed in January 2016 after 24 years in business.
I'm quite familiar with the Kembangan area as I live in the East also and I have several friends living in the Kembangan area. But strangely, I've never known of this cluster of shops. This area is about 10 minutes walk from the MRT station, and the walk is largely unsheltered unfortunately, or you could take the bus as the bus stop is just outside. Fortunately, if you make the trek in, you would be rewarded with good fare.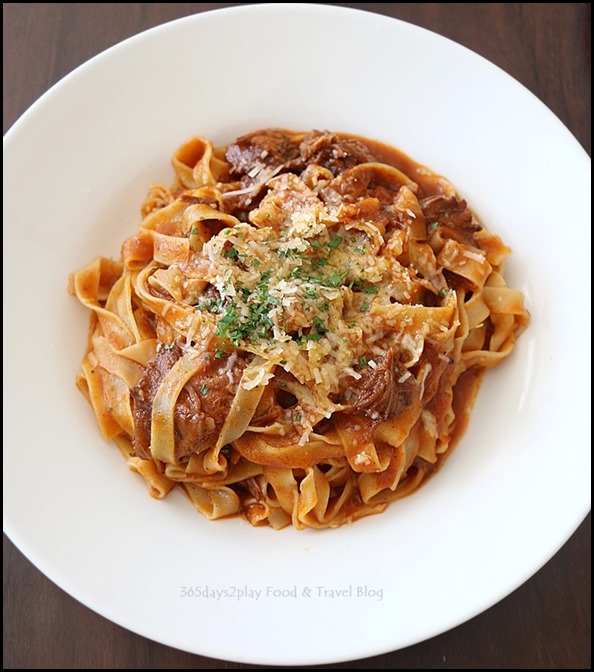 South Union Park is helmed by chefs who have had fine dining backgrounds. I was speaking to chef Terrence, who worked at Jaan amongst other fine-dining restaurants, and has more than 10 years experience as a chef despite his young looks. He shared that they wanted to be able to showcase food using fine-dining techniques but at affordable prices. So for much of the menu, you will find that the ingredients used have been lovingly prepared onsite. For example, all the pasta is made in-house. The fish is lightly cured in house as well. The short rib used in the short rib pasta is slow-cooked for more than 10 hours. With prices of the mains ranging from $17 — $22 (no gst, no service charge!), I'm already thinking of making a second trip back there. (It also makes you wonder how on earth some other cafes have the cheek to charge this amount while serving nondescript dishes)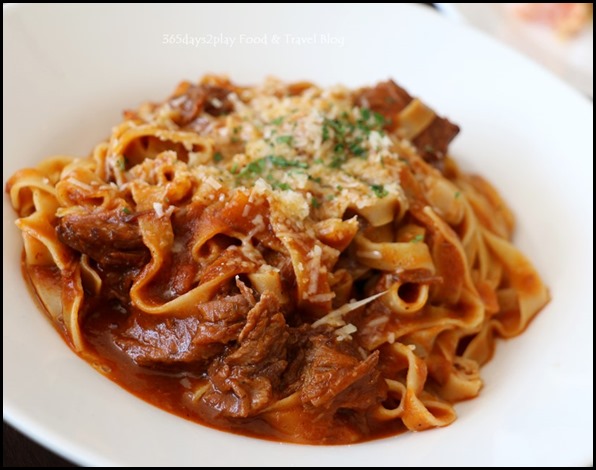 Short Rib Ragu Pasta $22
For the short rib ragu tagliatelle, the tomato sauce isn't just ordinary tomato sauce, but tomatoes which have been roasted for a long time in the oven until caramelised before being turned into sauce. The short rib, as expected, was fork tender thanks to the long cooking time.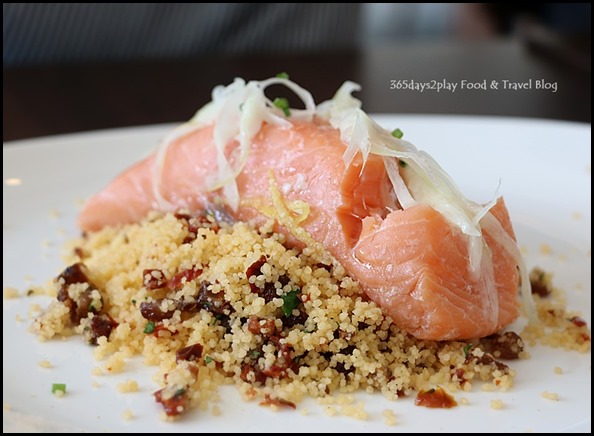 Poached Salmon $20
Poached salmon wasn't just a simple job of being poached for a few minutes. Prior to that, it had already enjoyed a soaking in a salt-sugar brine to firm up the texture a little and to give it a slightly cured taste.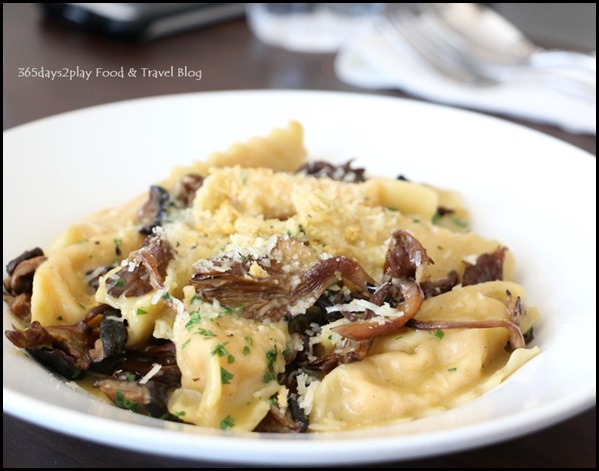 Butternut pasta $17
My mother was torn between this butternut agnolotti or the duck confit, but this turned out to be a great dish despite having no meat in it. The mushrooms had such depth of flavour and a good crunch that they surely must have been wild mushrooms. But no, common mushrooms like the button mushroom and shitake (forgot the 3rd one) were used, the difference being that they were roasted to remove moisture, resulting in a more intense flavour and texture. Our only grouse about the agnolotti was that it was unevenly cooked, being soft in some parts and tough/undercooked at the thicker parts.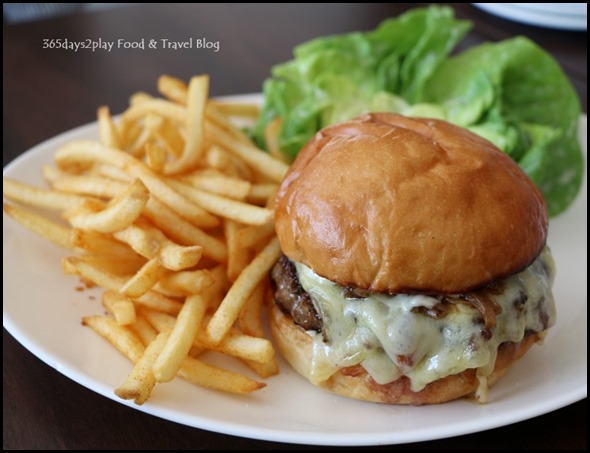 Cheeseburger $22
The cheeseburger was pretty enjoyable too. It was of a good size and the patty was juicy and firm. The combination of caramelised onions and cheese was great, but a little sauce would have been appreciated just to add a bit of sharpness or tang.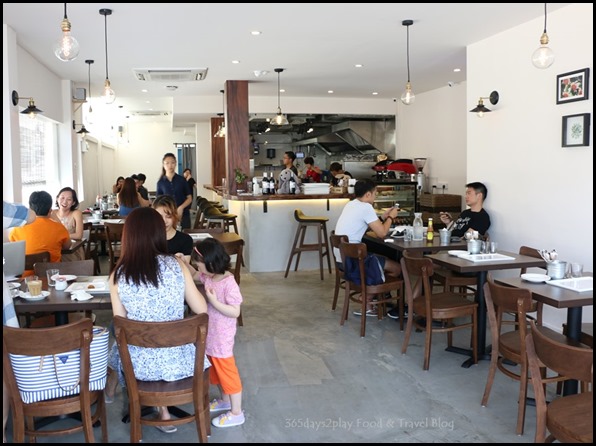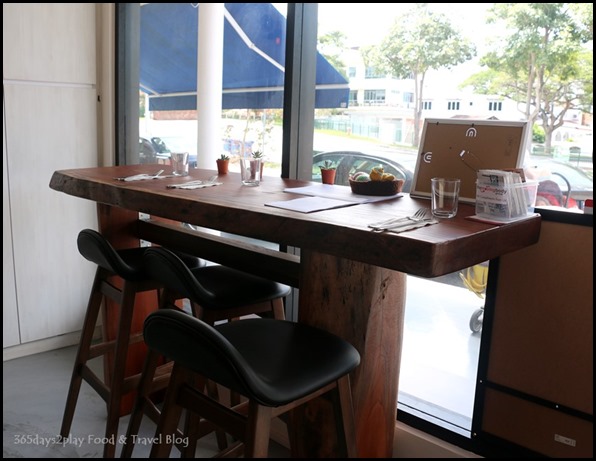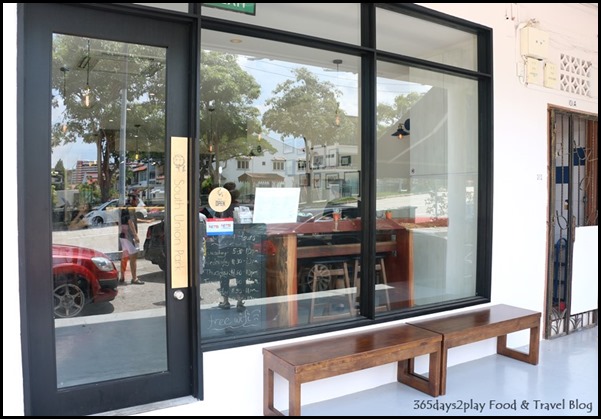 All in all, a really enjoyable time at South Union Park cafe. Baby enjoyed the outing too, as he only started crying when we got back into the car! The menu is not extensive, and I believe they have no plans to expand the menu just yet. I'm really hoping that they do, and I'll be looking forward to trying out those new dishes when they come.
---
Add me on Facebook, Instagram and Twitter if you want to be kept up to date with the latest happenings in the food and lifestyle scene in Singapore!
---
South Union Park
101 Jln Kembangan, Singapore 419139
Tel : 9061 8703
https://www.facebook.com/southunionpark/timeline
Tues: 17:30 – 22:00
Wed-Thurs: 11:30 – 22:00
Fri-Sat: 11:30 – 23:00
Sun: 11:30 – 22:00
Cash or NETS only