Attended the Margaret River Gourmet Escape pre-launch event held last week at the newly opened Janice Wong Singapore. Before I delve into the details of the Margaret River Gourmet Escape (happening on 18 – 22 November 2016, tickets available here), here's a quick sneak peek into the fantastical desserts that Janice Wong has conjured up at her second outlet in Singapore, which she will also feature at the festival. Btw, the restaurant at the National Museum sees Janice Wong expanding her culinary repertoire by introducing mains to the menu. Yes, the menu offers savoury items, although it seems limited to noodles and xiao long baos mainly.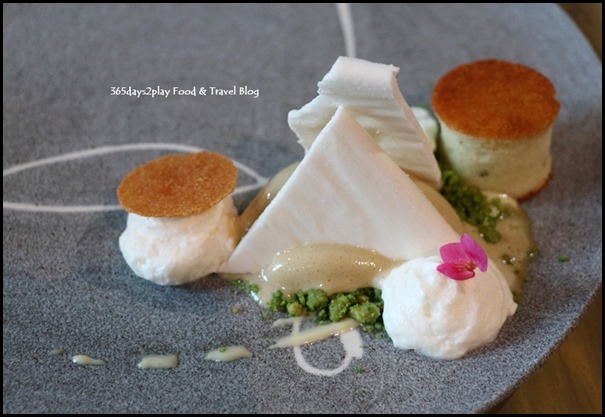 Breakfast in Singapore (Pandan Kaya ice cream, pistachio crumble, cake, coconut textures) $19
This dessert had me nearly scraping a hole into the plate to reach the last tasty drop. The pandan kaya and coconutty flavours were really pronounced, and it was a nice way to enjoy "kaya toast" in an icy cold manner.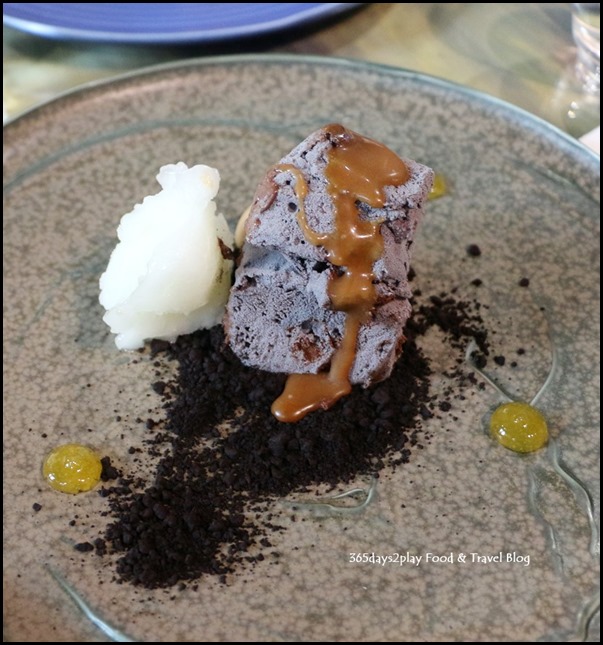 Chocolate H20 (Salted caramel, yuzu sorbet, chocolate soil, burnt caramel bavarois) $22
The purple colour was a little off putting, but otherwise another fine example of how to elevate a simple chocolate dessert into something more unique and whimsical. This may not look decadent, but it certainly was.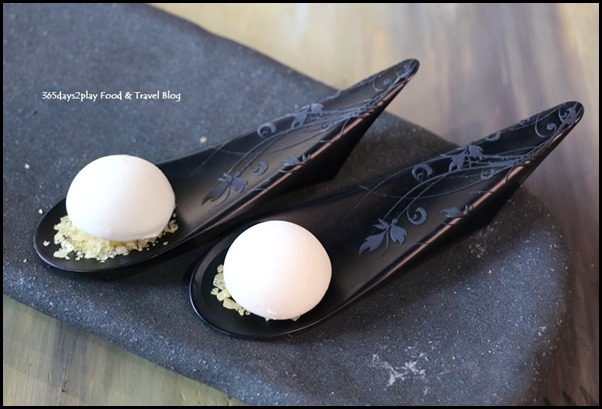 Playful Lemon Explosion
One word of advice, put the whole thing into your mouth at one go or you'll be reaching for the serviettes next! Comprising popping candy, and icy cold liquid, playful lemon explosion is indeed the best name for this dessert.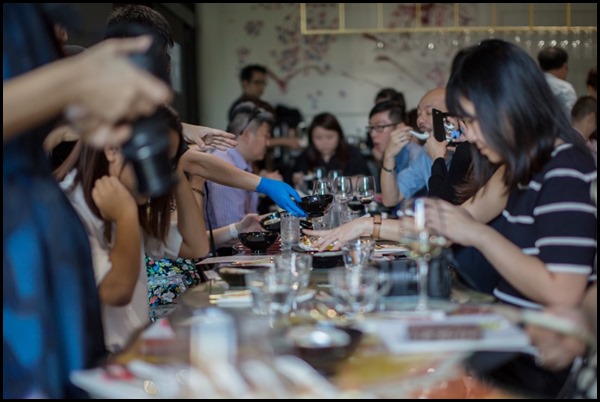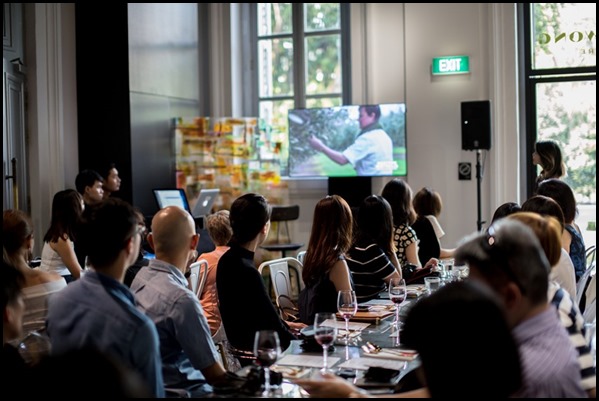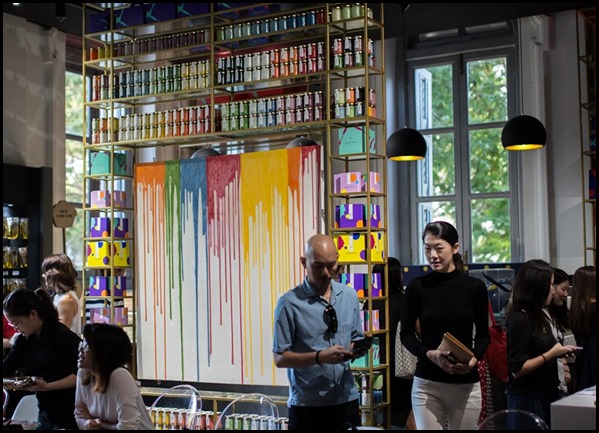 Some pictures of the dining area. The restaurant feels like an art gallery of sorts with the number of edible art pieces decking the restaurant.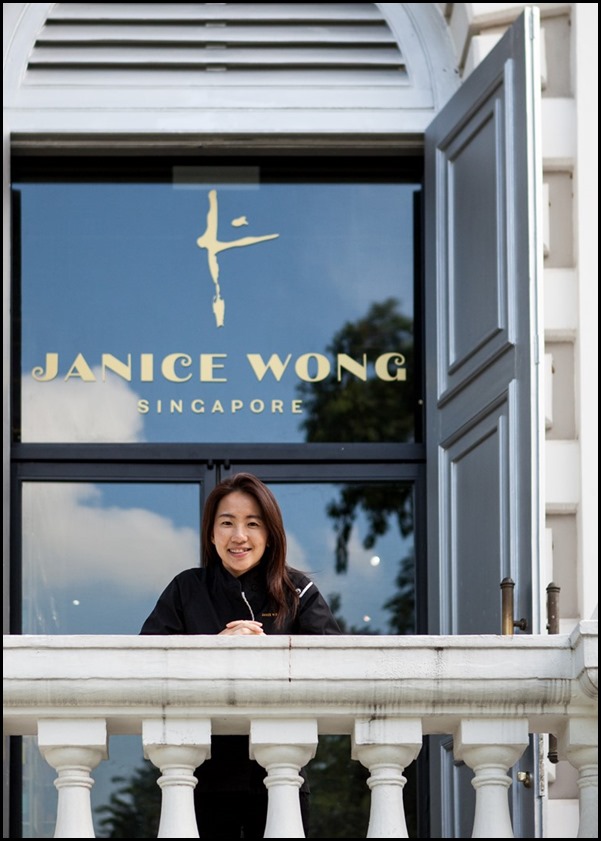 Janice Wong at her eponymous restaurant.
---
Add me on Facebook, Instagram and Twitter if you want to be kept up to date with the latest happenings in the food and lifestyle scene in Singapore!
---
Janice Wong Singapore
93 Stamford road, National Museum Singapore, 01-06, Singapore 178897
Opening Hours:
Monday — Thursday: 11am — 11pm (last order 10:30pm)
Friday — Saturday: 11am — 1am (last order 12:30am)
Sunday: 11am — 6pm (last order 5pm)

T:  +65 97125338
E: info@janicewong.com.sg
Website: www.janicewong.com.sg
Facebook: Janicewong2am
Instagram: #Janicewong2am