Teppei Group will be opening a new restaurant on 12 October 2016 called Man Man Japanese Unagi Restaurant. Yes, that's the Teppei where you have to make reservations 6 months in advance to eat their Omakase. And no prizes for guessing that the delectable Unagi (aka grilled eel) will be taking centre-stage at this restaurant.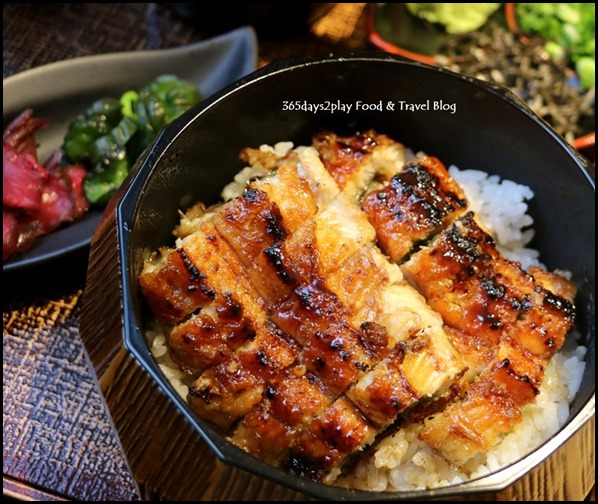 Hitsumabushi $26.80
In fact, if you choose to sit in front of their see-through kitchen, you will witness the entire process of how a live eel ends up as a delicacy on your plate. Not for the fainthearted I assure you. I only hope those eels didn't suffer too much. But if you don't mind, this is probably the best place in Singapore to get fresh grilled Unagi since the eels are only killed upon order.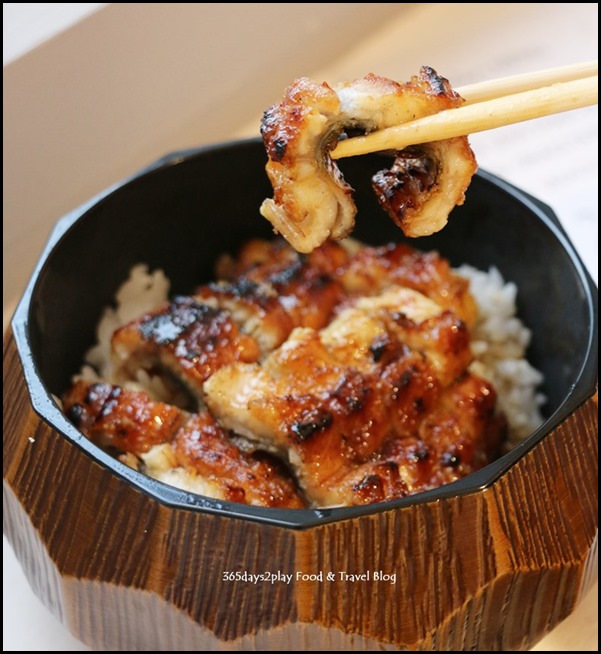 We had the opportunity to try out the Hitsumabushi (rice bowl Unagi), the Shirayaki (non marinated Unagi) and the Umaki (rolled egg with Unagi). As expected, the Unagi was truly tasty and enjoyable. The Unagi slices are slightly thinner and firmer than what you may find at other restaurants. I really love the smoky flavour marrying the sweetness from the marinade. Even after finishing an entire bowl + additional side orders, I didn't get jelak from the sweetness.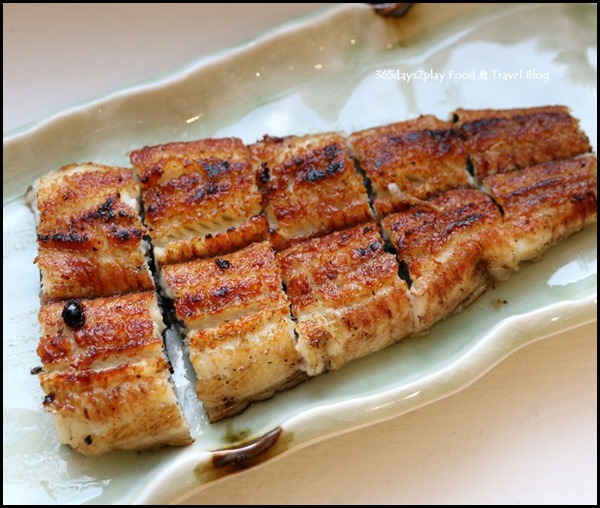 Shirayaki $27.80
The Shirayaki was also good, and is a must order if you want to taste the eel in it's natural glory. Pink Himalayan salt is provided to go along, but I found it wasn't necessary at all, that was how fresh the eel was.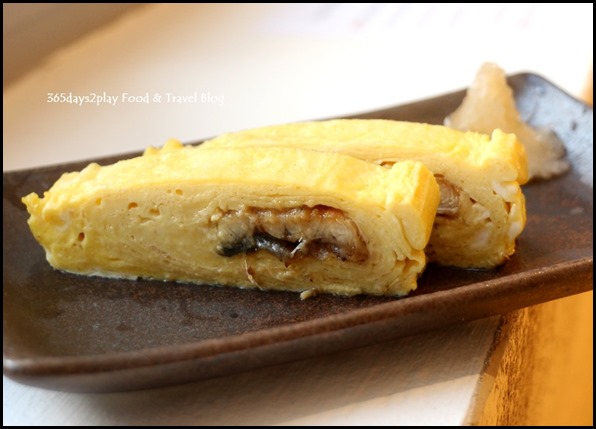 Umaki $15.80
The Umaki was also nice, but it's not the best way to enjoy the Unagi if you ask me.
Only unagi lovers need visit the restaurant, because apart from one sliced pork bento set (probably thrown in just for good measure), the rest of the menu features the Unagi. At first glance, there appears to be quite a number of unagi dishes, but actually, it's mainly different ways in which the Unagi is presented for eating. It's still the same grilled Unagi if you are wondering.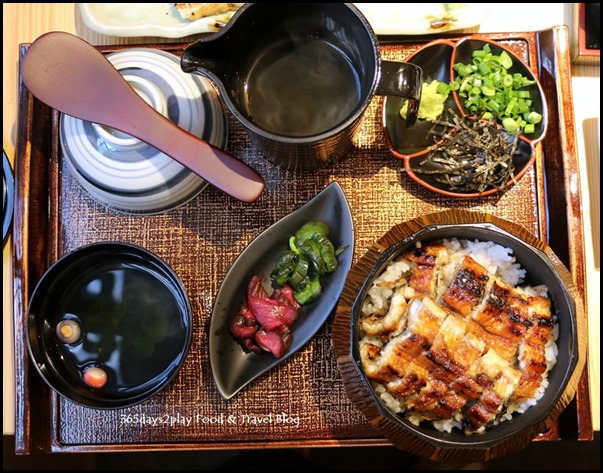 Hitsumabushi $26.80
Hitsumabushi $26.80 — A bento set where you get rice topped with Unagi, pickles and soup stock. An empty bowl is provided. You're supposed "create your own courses" by scooping some rice and unagi into the empty bowl, and mixing and matching the condiments. You end off by pouring the soup stock into the last mouthful or so of rice and unagi.
Donburi (S: $18.60  M: $25.80   L : $32.80) – This is a rice bowl topped with the respective amounts of unagi. Comes with a side serving of tamagoyaki (egg)
After having tried the Hitsumabushi, which I am told is a popular way of enjoying the unagi in Japan, I find that I would still prefer to have a medium bowl of the Donburi. For $1 lesser, I get an extra egg! In fact, I might even go for the large Donburi because I still had some space even after consuming the Hitsumabushi, half a plain unagi and half of a Umaki!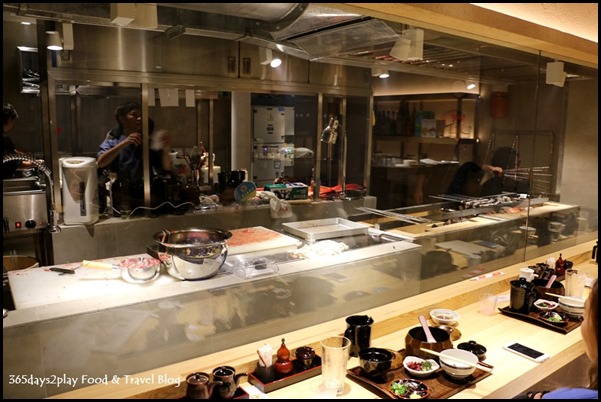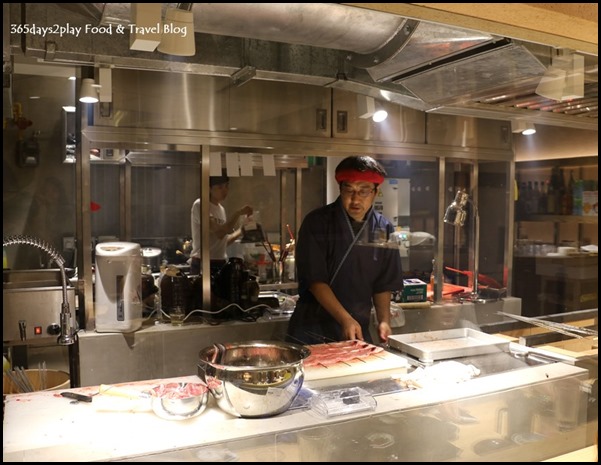 Man Man Japanese Unagi Restaurant's see through kitchen. Not for the faint hearted!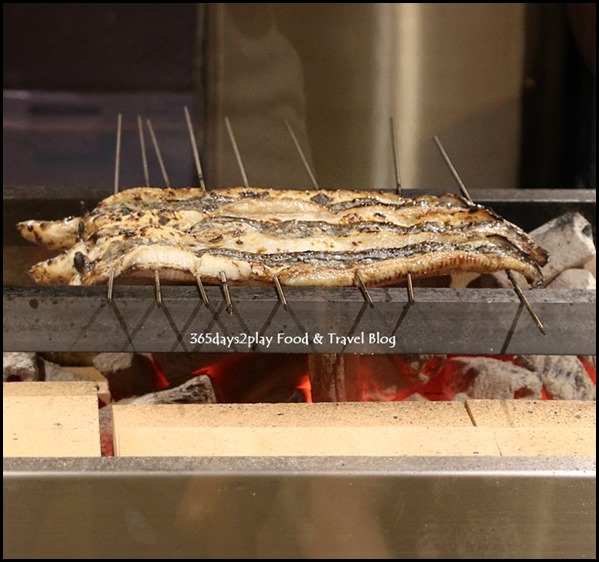 Eel being grilled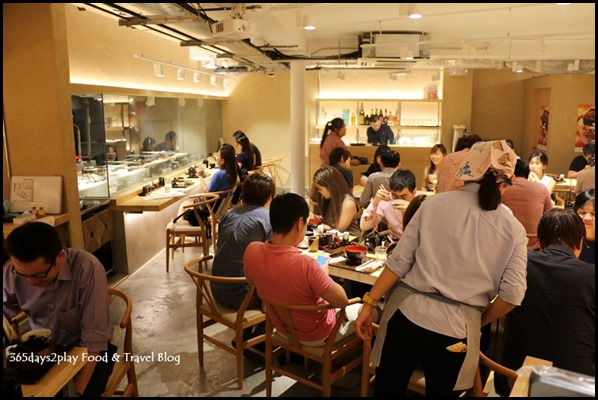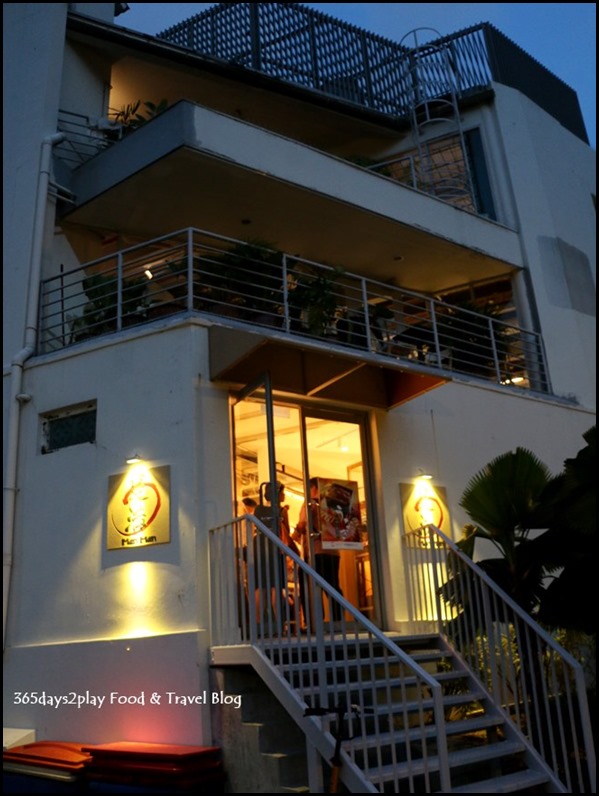 Entrance is via the backdoor, ie facing the park rather than the road.
Man Man Japanese Unagi Restaurant Menu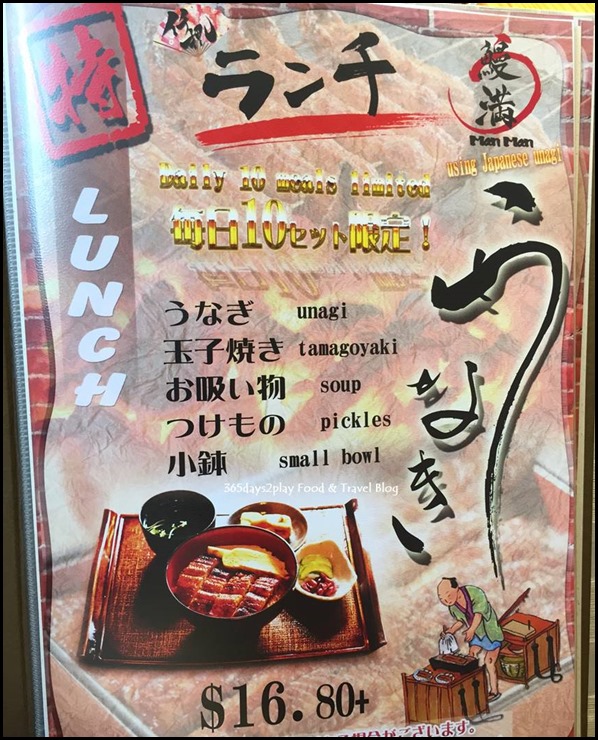 Daily lunch special at only $16.80, but limited to 1st ten customers. Hurry!!!!
So there you have it, Unagi in it's full glory. Highly recommended if you are a fan of Unagi, not just for the great Unagi, but also the experience of watching how Unagi is prepared. Expect long queues in the opening weeks, but if you can't wait, they do takeaways (see menu above).
---
Add me on Facebook, Instagram and Twitter if you want to be kept up to date with the latest happenings in the food and lifestyle scene in Singapore!
---
Man Man Japanese Unagi Restaurant
1 Keong Saik Road, #01-01, Singapore 089109
Tel: +65 6222 0678
Opening Hours: Lunch 11:30am — 3:00pm Last order 2:30pm,
Dinner 6:00pm — 10:30pm (Mon — Sat), Closed Sun, PH
Reservations are allowed, and we hear that it is near fully booked if not already fully booked for opening night on 12 October 2016!