[Media Invite]
You may be familiar with donburis, aka Japanese rice bowls comprising of meat, vegetables  and sometimes egg simmered together in a savoury sauce, and piled on top of rice before being served. These are available in numerous Japanese restaurants all over Singapore. However, have you heard of a Gyudon (beef bowl) where the beef is served separately? And not only is the beef served separately, there are a total of 7 different cuts of beef?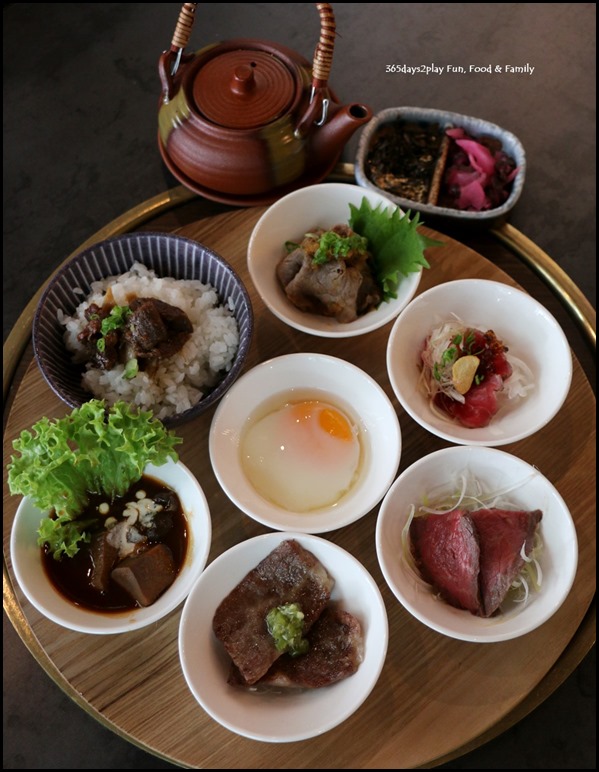 The 7th Heaven Gyudon ($35.90) …showcasing:
Gyu Tongue with Demi Glace Sauce & Whipped Cream
Hokkaido Prime Tataki with Ponzu Jelly
Hokkaido Prime Karubi (Chuck Short Ribs) topped with Kizami Wasabi
Hokkaido Nikomi with Ginger Shoyu
Kagoshima Wagyu Rump with Shoyu Base
Kagoshima Wagyu Shabu with Ponzu & Daikon Oroshi
Beef Maitake Consomme
Does this not whet your appetite or what? However, this 7th Heaven Gyudon is only available with an advanced purchase of a S$3.50 ticket on the Saucy platform. The balance of $32.40 is to be paid at the restaurant. Only 15 lunch portions available daily and this offer is only valid until 30 April 2018.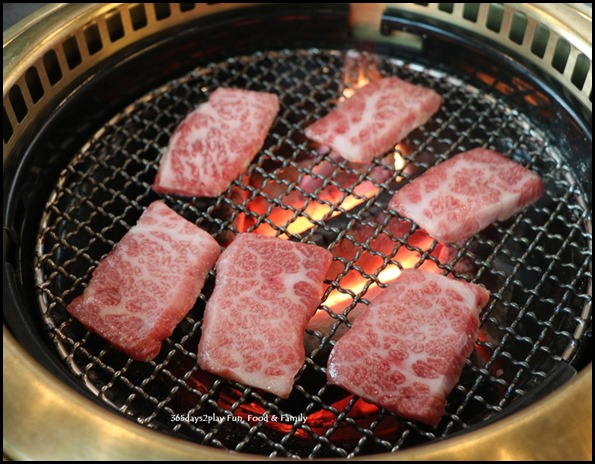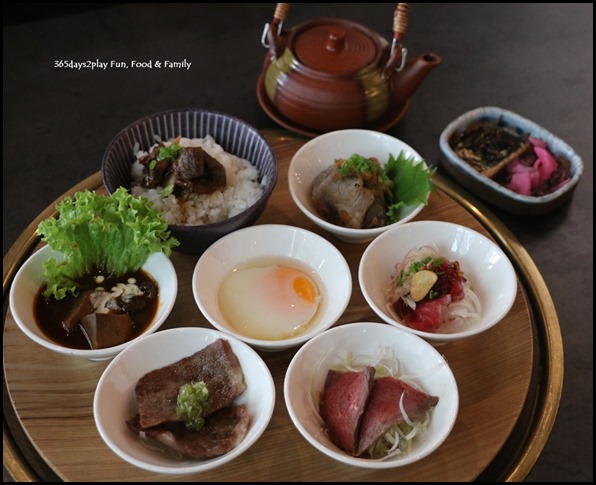 Saucy is a platform that fosters relationships between restaurants and brands to come up with unique short-term dining experiences not usually available to the walk-in customer. Check out their website for other unique and creative deals! IG: @saucy.sg | Facebook: Saucy
---
Add me on Facebook, Instagram and Twitter if you want to be kept up to date with the latest happenings in the food and lifestyle scene in Singapore!
---
Renga — Ya
30 Victoria Street #01-11/12 Chijmes, Singapore 187996
Tel: 63521966
Lunch: 1200-1430 (Last Order 1400)
Dinner: Mon – Sat 1800-2300 (Last Order 2230) | Sun 1700-2200 (Last Order 2130)