[Media Invite]
If you're racing to find the perfect mooncake for this year's Mid-Autumn Festival but want something really different from the usual mooncakes in the market, you might just want to check out Madam Leng Mooncakes from PUTIEN. I thought I've seen every type of mooncake around, but this one takes the cake in terms of creativity! Actually this mooncake has been around for 18 years, but I only discovered it recently, because only small quantities are available!
.
Madam Leng Mooncakes from Putien Restaurant are Teochew style mooncakes, with a flaky pastry type crust, and Thailand's premium yam or Japan's first grade purple sweet potato as fillings. The root vegetables are steamed and mashed, then stir-fried with oil to obtain a smooth texture. The crust is made from 2 dough types, one rolled with corn oil while the other is made with a vegetable shortening. The doughs are flattened and deep-fried for the super crispy crust. These mooncakes are low in sugar and contain no preservatives or additives, therefore they should best be eaten within 3 days of purchase.
Mdm Leng Mooncakes are available only until 24th September 2018 so hurry!
1. Yam: S$48 (Box of 4)
2. Purple Sweet Potato: S$52 (Box of 4)
3. Yam w/ Single Yolk: S$54 (Box of 4)
4. Purple Sweet Potato w/ Single Yolk: S$58 (Box of 4)
5. Assorted Mix: S$53 (Box of 4 – One of each flavour)
6. Yam: S$12 (Per piece) Purple Sweet Potato: S$13 (Per piece)
7. Yam w/ Single Yolk: S$13.50 (Per piece)
8. Purple Sweet Potato w/ Single Yolk: S$14.50 (Per piece)
And in case you were wondering who Madam Leng is, well she's the longest serving staff in Putien, and she came up with this recipe! The CEO and Founder of PUTIEN, Mr Fong Chi Chung tried her mooncakes all those years back, and decided that it should be sold at the restaurant! What a heartwarming story of the boss recognising the employee's talent and providing a platform to showcase it!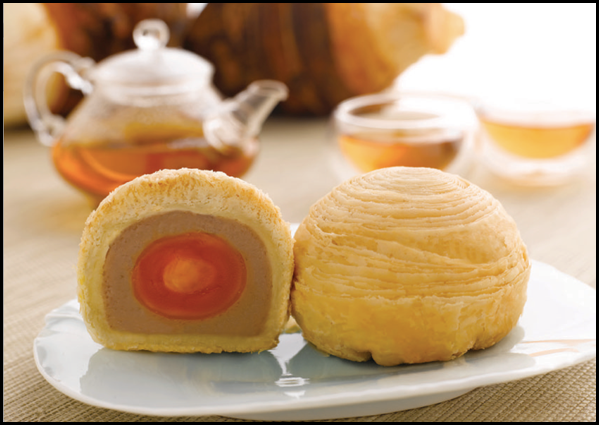 Yam with Single Yolk S$13.50 pc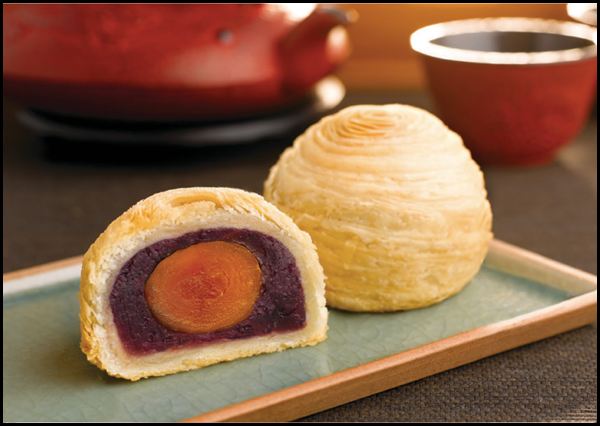 Purple Sweet Potato with Single Yolk S$14.50 pc
I must say I do indeed enjoy the taste of the mooncakes, both the crispy exterior as well as the light and fluffy interior. I can't say I like the idea of vegetable shortening being used for the crust, but I suppose once a year is okay! Actually it seems a pity that these pastries are only available once a year. They would make very good afternoon tea snacks, although they would come across as quite pricy when not marketed as a mooncake…
---
Add me on Facebook, Instagram and Twitter if you want to be kept up to date with the latest happenings in the food and lifestyle scene in Singapore!
---
Madam Leng Mooncakes is available for purchase across all PUTEN outlets until 24 September 2018, freshly made upon order. http://www.putien.com/event/madam-leng-mooncake-festival/