Gosh has it been 6 years? Four Seasons Hotel will always hold a soft spot in my heart because that's where we got married just under 6 years ago. I've only been back once since, for my cousin's wedding a couple of years back (the elegant Grand Ballroom's floor to ceiling glass wall is just hard to resist). So happy to be able to revisit once again. I hear the rooms have undergone a refurbishment, I would certainly be keen to check them out. I remember being very impressed with the classy decor back then.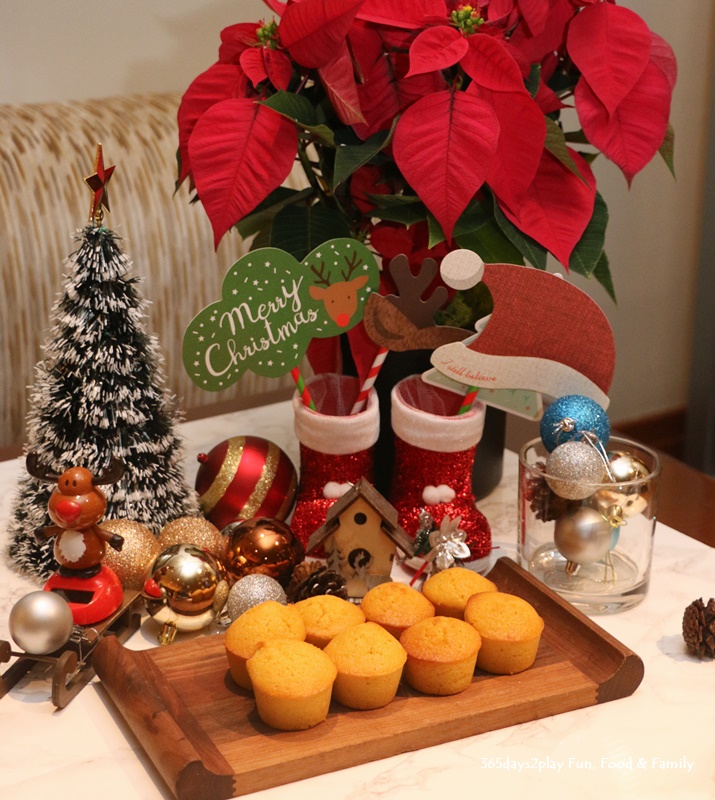 What's impressive too is the Christmas spread that will be dished up to diners during this Christmas festive season. If you're having any of the festive buffets at One-Ninety Restaurant, you must check out things like the duck liver parfait with Jamon, the chestnut soup, the fresh seafood spread and the turkey. I don't think I've ever come across chestnut soup before, but the chestnut soup that night was so memorable, it's a wonder why this velvety and earthy soup isn't more widely available. It was so good, I've since bought a packet of chestnuts to hopefully recreate a similar tasting soup at home. The seafood spread needs no introduction except for me to say that it was very fresh. And as for the turkey, don't skip it because this is one very tender version. The buffet spread also features high quality imported cheeses from France and Italy.
If you feel a full buffet is just too much to indulge in and too painful on the wallet, Four Season's Festive Semi-Buffets are worth considering. For example they have the following semi-buffets in addition to full-buffets and set courses:
Festive Semi-Buffet Lunch (3-30 Dec 2018 except Christmas/New Year's  Day) — $58/adult
Christmas Eve Semi-Buffet Dinner (24 Dec 2018) — $128/adult
Christmas Day Semi-Buffet Dinner (25 Dec 2018) — $88/adult
New Year's Day Semi Buffet Brunch (1 Jan 2019) — $88/adult
I've been looking at Christmas buffet pricings of various hotels and for a top-tier hotel, this is a tad cheaper than if you were to go for full buffets! So you still get to bask in the Christmassy atmosphere but at a "discount". Scroll down for a selection of photos from the Christmas buffet.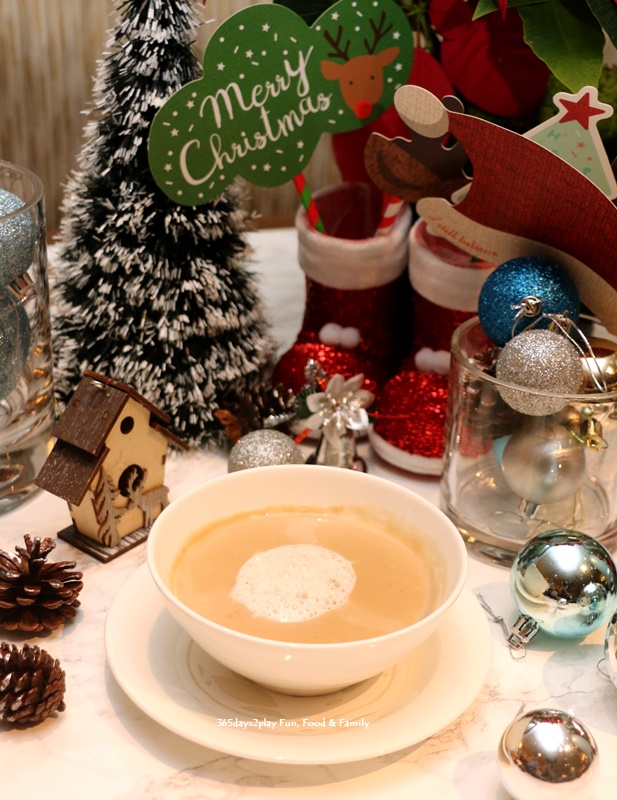 Chestnut Soup — Do not leave the buffet without trying this. Christmassy, creamy and comforting.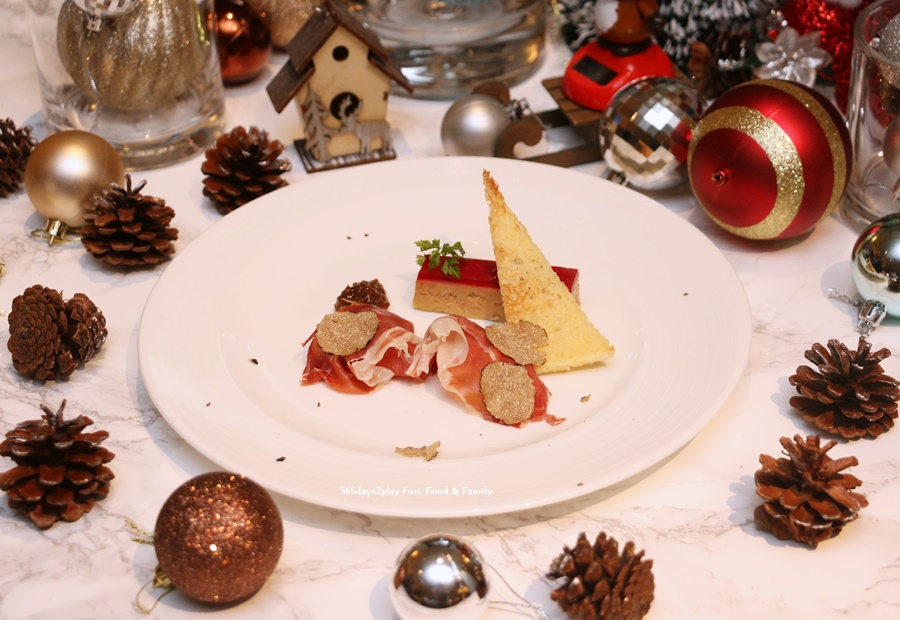 Duck Liver Parfait and Jamon Iberico de Bellota — Can never resist duck liver..
Oven Roasted Organic Turkey — Very tender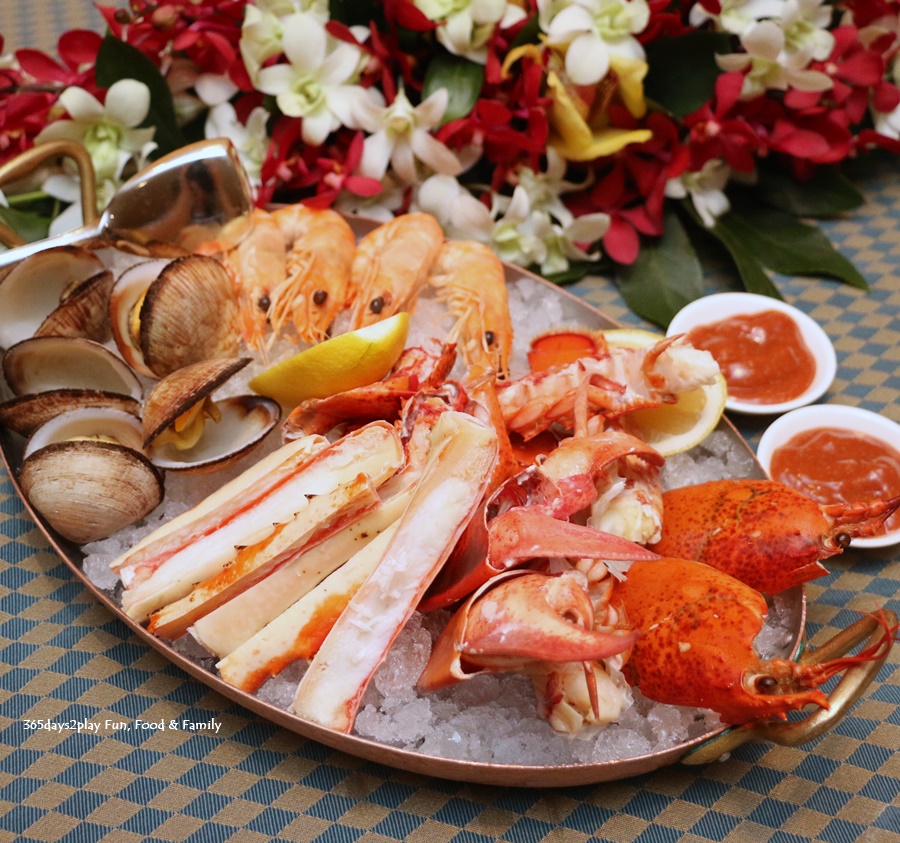 Seafood and Raw Bar — Fresh fresh fresh!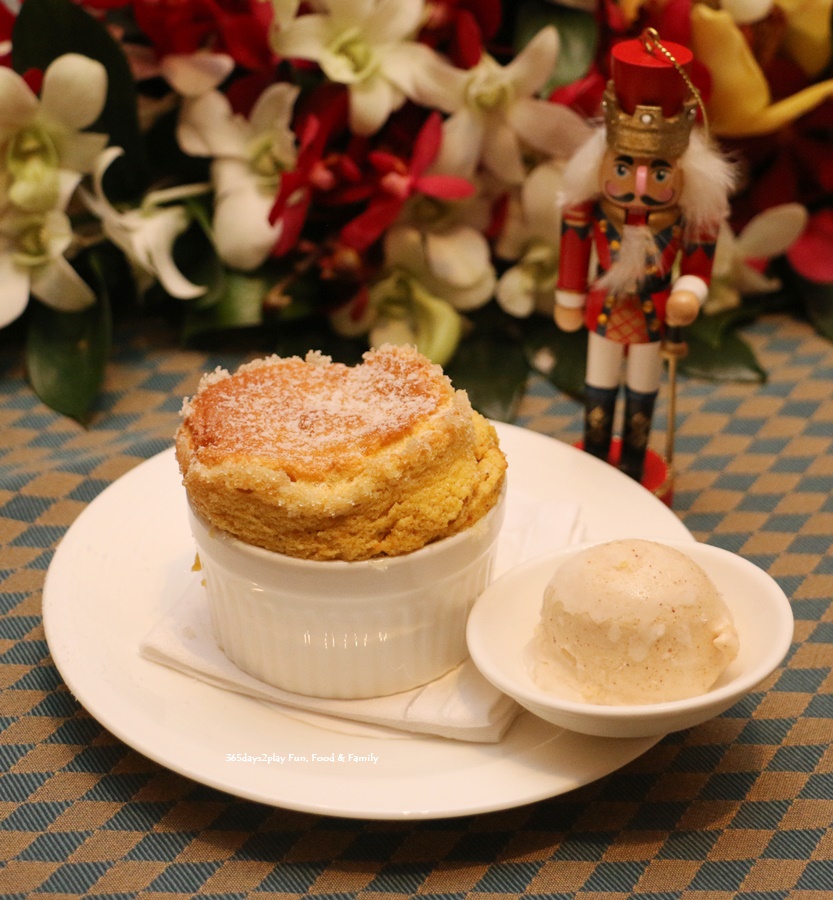 Spiced Pumpkin Souffle with cinammon ice-cream — Great for cinammon lovers.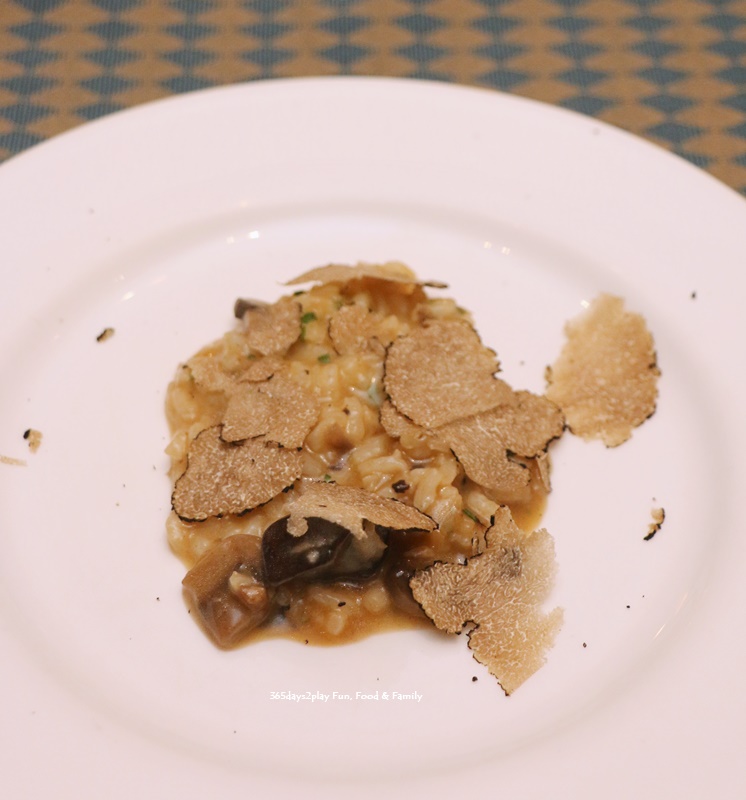 Truffle Risotto — So good, and so generous on the truffle shavings. If your experience with truffles is just with truffle fries, the real thing is completely different.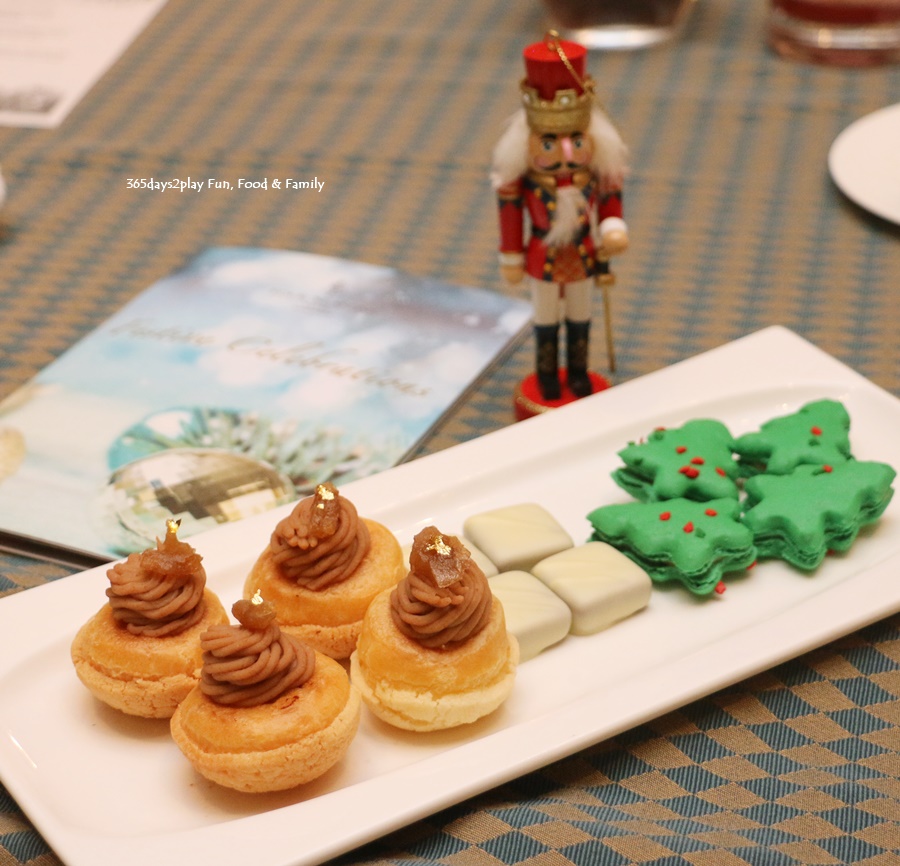 Christmas Cookies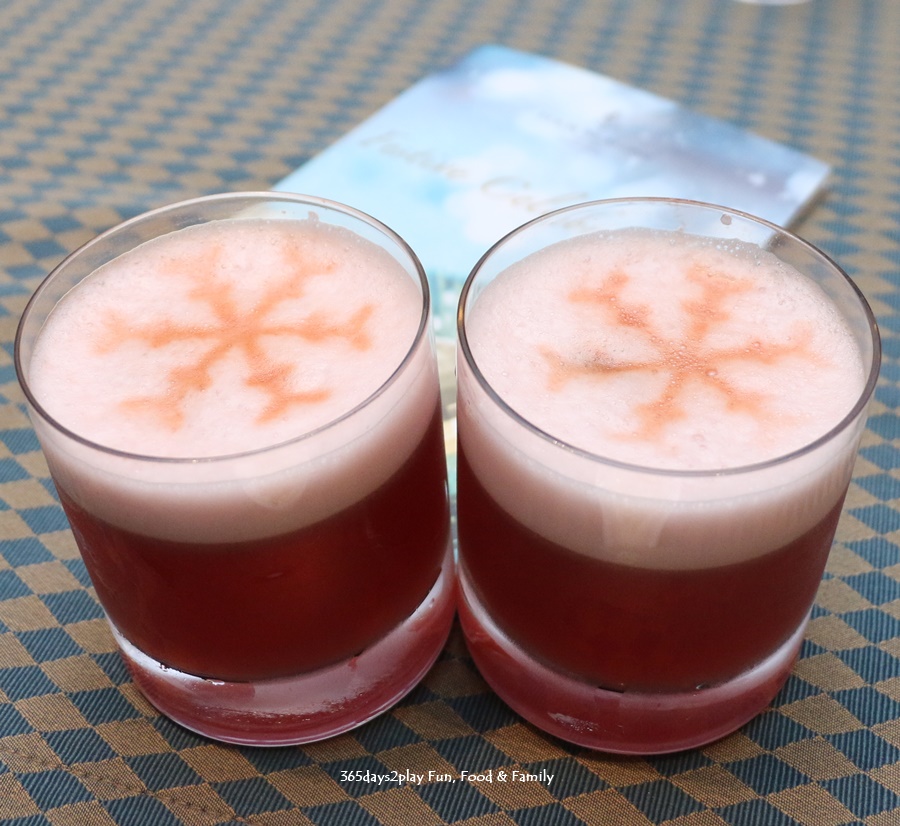 Santa's Sour — Available for order at the bar.
---
Add me on Facebook, Instagram and Twitter if you want to be kept up to date with the latest happenings in the food and lifestyle scene in Singapore!
Other Christmas dining options to check out
---
Four Seasons Hotel Singapore
190 Orchard boulevard, Singapore 248646
Website: www.fourseasons.com/singapore
Reservations at One-Ninety Restaurant : one-ninety.sin@fourseason.com or 68317250
Festive takeaways : festiveseason.sin@fourseasons.com or 68317253