The modern Asian brasserie One-Ninety Restaurant  at Four Seasons Hotel is now open after a botanical-inspired makeover. This heritage-botanical theme is in line with the theme used by the the recently renovated hotel rooms and suites. If One-Ninety Restaurant previously struck you as cavernous and aloof, it now exudes a much more inviting and friendly vibe, yet still retaining its classy nature.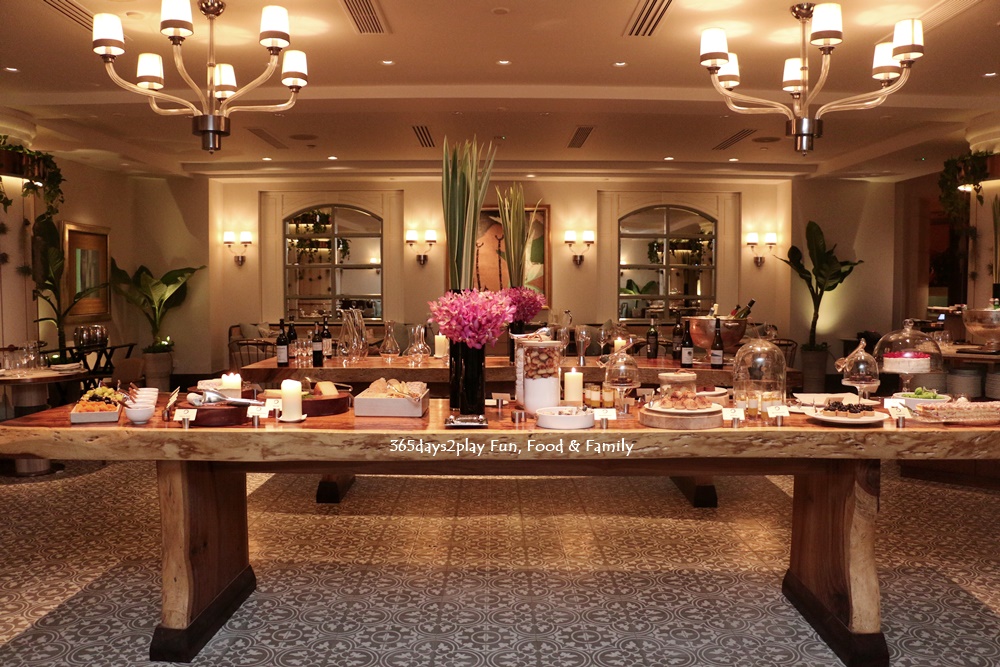 The revamped restaurant now serving Provençal cuisine with an Asian twist,  also boasts a newly minted Restaurant Chef Kamarl John, who previously worked at Four Seasons London (I'll be visiting in just a few day's time!!) as well as at Adrift at MBS.
Signature dishes here include the Seasonal Seafood Tower for Two, the Chargrilled 1.2kg Forty Days Aged Rib Chop MBS 6 and the Iberico Pork Presa & Collar. Even the complimentary bread showcases Chef Kamarl's creative craftsmanship as the Artisan Sourdough bread is made from flour sourced from artisanal mills in Hokkaiddo, ground by hand and blended to his specification, and the loaves baked fresh daily at One-Ninety.
Scroll down to read more about the signature favourites to order as well as for more pictures.